Welcome, my fellow booknerds, to the guide you've all been looking for… THE GUIDE TO SURVIVING A BOOK BUYING BAN. Yup, we've all been there. The time when you 'accidentally' walked right into a bookstore or 'accidentally' clicked on that enticing email link that The Book Depository sent you… AND BOUGHT ALL THE BOOKS. It happens. You go book crazy… and then completely broke. *nods sagely*
Step 1
Set a goal for yourself. How long are you planning to be on this book buying ban? A week? 3 months? A year and a half? Choosing an actual time frame/number will help make your goal more realistic and will make you feel more inclined to achieve it, as opposed to just putting yourself on an indefinite ban, which is just too vague. So basically, instead of saying, "I will eat more fruit and veg" but actually saying, "I will eat 7 different fruit and veg each day" will make your goal more realistic and achievable.
Step 2
Go on a buying ban with a friend – book buying ban buddies! (Oh, would you look at that alliteration.) They can keep you motivated when you're feeling weak, remind you of what you're working towards and in general, a good source of reinforcement. If you can't find a buddy, it still helps if you tell someone close about your goal. It is just simply important to vocalise your goal. Make it real. Make yourself accountable. If no one knows apart from yourself, then you'll find it easier to give in, and we don't want that!
Step 3
Avoid sites like Instagram. They are evil. EVILLLLL. Instagram has way too many pics of pretty books, which will make you want to buy them so you can admire them in person. When on a book buying ban, one must avoid all the beauteous photos. You'll only end up 1) super sad because you haz no mulah to buy the pretties or 2) super annoyed that you broke your darn ban because of one pretty picture.
Step 4
Don't be afraid to unsubscribe from all those emails. Particularly around holiday season, I find myself buying more and more books online. And it's not just because it's Christmas – it's also because THERE ARE SO MANY SALES. (Not that I am complaining. Sales are great. But also EVIL.) Personally, I find out about huge book sales through email; so either unsubscribing or just completely avoiding opening those emails will make you feel less tempted to buy books.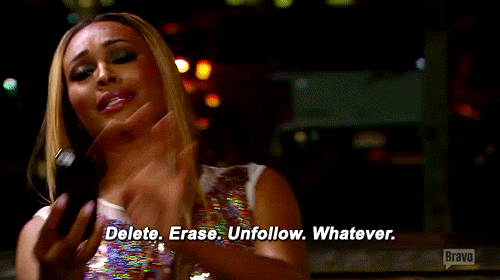 Step 5
However, when you do feel the urge to buy a book, put it on your wishlist instead. Try it guys, it is actually a really satisfying feeling and may even make your want to buy books go away for a while.
Step 6
Libraries exist too. Need more books to read? Library. Want to go pet pretty books? Library. Books? Library. Library library library.
Step 7
Have something to work towards. Setting a goal and then actually having a reward at the completion of your goal will help motivate you. For instance, if you go on a 3 month ban, maybe you can let yourself buy 3 books, and if you go on a 4 month ban, you can let yourself buy 4 books etc.
And now that you have implemented all these steps, you should be good to go to conquer that book buying ban!
Let's Talk Book Buying Bans
I've always sucked at sticking to book buying bans. No matter how hard I try to stick to a goal – be it a month, two months, I JUST CANNOT DO IT. Nope. Too hard. I always end up breaking it WEEKS before. I once set a buying ban and broke it just two days later. I KNOW, what is self-control?!?!? DOES IT EVEN EXIST??? In fact, I feel like putting myself on a book buying ban simply makes me want to buy even more books instead. What is this madness??? *waves fist frustratedly*
So what about you? Can you resist the book buying temptation? Or are you like me and do not know what self-control is? Lemme know in the comments as well as if you have any of your own book buying ban tips!
The following two tabs change content below.
Melanie is one of the totally fabulous bloggers at YA Midnight Reads. She's a 16 year old student from Melbourne, Australia. She is normally found binge watching TV series, reading , blogging, procrastinating or fangirling about how Percabeth is the best ship ever. She's also a lover of caps lock and uses it excessively.
Want more posts like this?