Before I go any further, OTP means your One True Pairing, a.k.a. your ultimate ship.
1. You thought "Pshhht my OTP is my life," when you read that post title.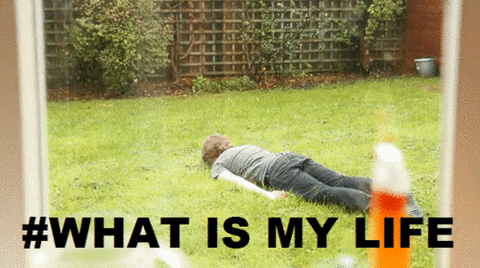 There's no life without my OTP
2. You think about your OTP more than you'd like to admit.
Nah you guys go, I'll just sit here and daydream about my two favourite people in the universe
3. You link everything in your everyday life back to your OTP.
OMG look at that patch of grass, guys! IT'S EXACTLY LIKE THE PATCH OF GRASS WHERE ANNABETH JUDO FLIPPED PERCY!!!! This patch of grass is sacred. NO ONE GO NEAR IT. ITS MIIIIINE. *pets grass*
4. Your friends worry about your wellbeing constantly.
*shakes head* They just don't understand how beautiful my OTP is…
5. Then you decide that those friends suck and you dump them. You go and make new friends that share your same OTP passion instead.
Time to go find some people who can fully appreciate the beauty in this world, ugh
6. You compare your own relationships with your OTP to determine if he/she is 'The One'.
And this is why you're probably single
7. And you instantly dislike and judge anyone who doesn't ship/ know your OTP.
There's something wrong with you…seriously…
8. But it's even worse when some CRITICISES your OTP.
I keep a handgun in my bag just incase any haters come a'hating. I suggest all y'all do the same.
9. But, we all know the worst is when your OTP break up.
MY LIFE IS RUINED FOREVERRRRRRR
10. Then you start getting real angry
I HATE YOU. I HATE YOU ALLLLLLL. YOU WERE MEANT TO BE TOGETHER FOREVER GODDAMIT.
11. And you start being pissed at everyone who dares to even look at you.
You say to everyone who looks at you funny.
12. But deep down inside you know that the writer is just playing with your feels.
We must have faith *sniffles*
13. And when they do get back together all is well again.
YAS YAS YAAAAAAAAS
14. Then you find another OTP to fangirl over.
HOLY CRAP NO FREAKING WAY
15. You want to just explode with joy.
HELLZ YEAH
16. And the cycle repeats…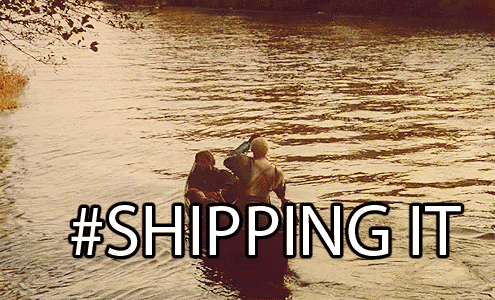 ———
Let's Talk OTPs 
Anyone who knows me, knows my OTP is Percabeth. (Percy Jackson and Annabeth Chase from Percy Jackson series by Rick Riordan) Anyone who never knew that until just now, I'm sorry but you clearly don't know me. Why do I say that? BECAUSE THIS OTP IS MY LIFE. You know me, you know Percabeth. And vice versa. Honestly, I think Percabeth has been my ship from the second I put down the first novel in the series, The Lightning Thief. The cheesy Mel likes to say it was "OTP at first sight" because that was my first ever OTP, and it has stayed as my no. 1 OTP to this very day. Percabeth is one of those most beautiful ships that are so freakishly swoon worthy and adorable, AND SLOW BURN, BABY! My no. 1 favourite relationship trope. Percabeth also contains my no. 2 fave relationship trope too. Hate to love. IT IS THE BESSSST.
As for my favourite TV OTP that honour goes to Bellarke of course (Bellamy and Clarke from CW's The 100). Once again, it sorta has this hate to love thing going on. I mean, Clarke did not like Bellamy at all at the start for his attitude and way of doing things was simply horrid but YAY for character arcs and character building, for now Bellamy is like the only person Clarke can trust. They don't love each other yet (heck, Bellarke hasn't even had their first kiss) but THEY HUGGED!!! The slow burn is verrah sloooow but it totally gets you right in the feels. BELLARKE WILL HAPPEN. IT MUST.
So what about you? Who are your book and TV show OTPs?
The following two tabs change content below.
Melanie is one of the totally fabulous bloggers at YA Midnight Reads. She's a 16 year old student from Melbourne, Australia. She is normally found binge watching TV series, reading , blogging, procrastinating or fangirling about how Percabeth is the best ship ever. She's also a lover of caps lock and uses it excessively.
Want more posts like this?