The Thousand Dollar Tan Line

by Jennifer Graham, Rob Thomas
Series: Veronica Mars, #1
Publisher: Allen and Unwin Australia
Release Date: November 1st, 2014
Genres: Contemporary, Mystery, YA
Pages: 324
Source: Received in exchange for review
Goodreads | Purchase
Ten years after graduating from high school in Neptune, California, Veronica Mars is back in the land of sun, sand, crime, and corruption. She's traded in her law degree for her old private investigating license, struggling to keep Mars Investigations afloat on the scant cash earned by catching cheating spouses until she can score her first big case.

Now it's spring break, and college students descend on Neptune, transforming the beaches and boardwalks into a frenzied, week-long rave. When a girl disappears from a party, Veronica is called in to investigate. But this is no simple missing person's case; the house the girl vanished from belongs to a man with serious criminal ties, and soon Veronica is plunged into a dangerous underworld of drugs and organized crime. And when a major break in the investigation has a shocking connection to Veronica's past, the case hits closer to home than she ever imagined.
Three seasons of epic, one movie of pure awesome and now a book that will totally rock your world. I'm quite new to the Veronica Mars fandom. In fact, I didn't start watching the TV show until this book showed up in the mail, and I am so glad that it did. Before I say anything else, I highly recommend that you watch the TV show, then the movie, then read this book to have the full and proper VMars experience. The Thousand Dollar Tan Line is the ideal novel that fans of VMars will eat up, for we are once again invited back into the world of mystery, parties, scandal and corruption.
I should probably mention that to those who aren't familiar with the series is that the TV series follows Veronica Mars when she was a teenager who worked at the receptionist (among other things) of her father's company–Mars Investigations–and now, nine years later, Veronica has become a Private Investigator herself and is now her father's partner.
The Thousand Dollar Tan Line picks up soon after where the movie ended with our favourite marshmallow, Veronica, a Private Investigator, who has just landed her first big case. It's spring break in Neptune and parties and unsupervised teens flood the beaches and just as the weather gets hotter, not one, but two girls go missing and it's up to Veronica to find them–but soon it becomes apparent that this isn't just a kidnapping case. With her father, Keith, still recovering from fatal injuries, Veronica has to take this case all by herself, and what she doesn't expect is that the case has emotional ties that hit closer to home than she ever expected.
Thomas and Graham did a brilliant job at recreating Veronica's world onto the pages of a novel. While it'll never be anything like the TV show or movie, I still ended up enjoying this greatly. Veronica Mars is still her sassy self but you can see how much she's matured over the years with the turmoil that she's been through. Veronica will always be a character I'll admire, and I love her confident attitude and independent mind.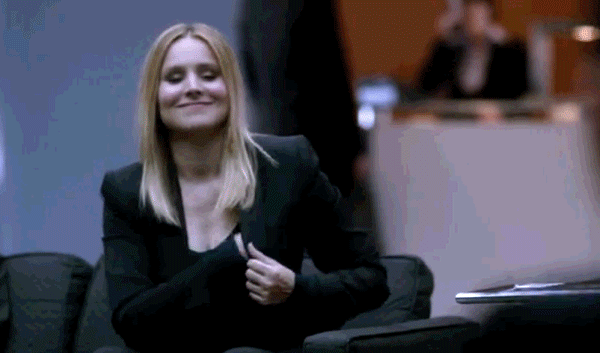 I will admit that I still had a few minor reservations in regards to this book. I felt that Weevil's part in this book was redundant–even Dick's. I get that the authors wanted to have all of our favourite characters in this, but Weevil's sudden appearance during this novel was totally out of the blue and I didn't see the point in having him here. That being said, it was still really nice to have a cameo of him.
As expected, the mystery that this book was centred around was smartly crafted. I honestly, didn't see any of the twists coming and it managed to keep me engaged during the entire read. The critic inside me did find that the mystery unravelled too slowly, but hey, I wanted Veronica Mars and I got it; that's all that really matters.
In all, The Thousand Dollar Tan Line combined a thrilling mystery and our favourite characters in a cohesive manner to produce an original VMars story that left me wanting more. I am so ready for Mr. Kiss and Tell. 
~Thank you Allen and Unwin Australia for sending me this copy!~
The following two tabs change content below.
Melanie is one of the totally fabulous bloggers at YA Midnight Reads. She's a 16 year old student from Melbourne, Australia. She is normally found binge watching TV series, reading , blogging, procrastinating or fangirling about how Percabeth is the best ship ever. She's also a lover of caps lock and uses it excessively.
Want more posts like this?