If you know me, you know that I am a crazy Percabeth fan. To people who are going: "Who's this Percabeth person?" "What's Percabeth? Is it a disease?" "I've never heard of this book before…" or "Is that some kind of junk food?"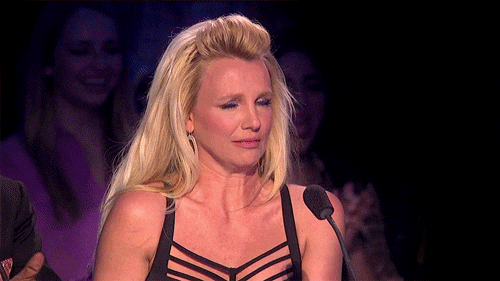 I feel sorry for you.
You've clearly not met this glamorous ship that consists of Percy Jackson and Annabeth Chase from Percy Jackson and the Olympians and The Heroes of Olympus series by Rick Riordan. If you haven't heard of this ship before, I suggest you stop reading this post right now and head to the bookstore in which I command you to buy all 10 of these books and get reading. Oh, and the companion books to these series won't hurt either. Aaaaand if you HAVE read the Percy Jackson series and didn't love it, or don't ship Percabeth…
Now that that's cleared up, let me continue with this post.
Today's posts consists of many many swoon worthy quotes from Rick Riordan's books. Why am I doing this? BECAUSE TODAY, I AM HERE TO PROVE TO THE WORLD THAT PERCABETH IS THE SHIP.
Like, THE ship. The number one ship in the world, THE SHIP.
So let's begin. WELCOME TO THE BEST PERCABETH MOMENTS EVARRRRR.
Just a warning here, if you haven't read the books, I wouldn't suggest that you read this post. If you have only read a certain number of books from this series so far, then obviously don't read all the quotes. In other words,
———
Percy Jackson and the Lightning Thief
The very first words that are uttered from Annabeth Chase's mouth in the Percy Jackson series practically sings "ALL ABOARD SHIP!" Remember what she said? Anyone?
"He's the one. He must be."
HECK YES HE IS, ANNABETH CHASE. HE'S DA ONE! HE'S DA ONE FOR YOOUUUUU.
And we cannot forget that moment on page 147 where Annabeth first calls Percy "Seaweed Brain". Fun fact, I know.
"I've been waiting a long time for a quest, seaweed brain."
It's cute because at this time, Seaweed Brain wasn't spelt with capital letters like in the next instalments. Seaweed Brain practically becomes Percy's second name. He should put it on his birth certificate or something now.
In this book, Percy and Annabeth become friends and that's what makes their ship even stronger.
"What if it lines up like it did in the Trojan War … Athena versus Poseidon?"
"I don't know. But I just know that I'll be fighting next to you."
"Why?"
"Because you're my friend, Seaweed Brain. Any more stupid questions?"
Oh, and what about that time when Percy and Annabeth had to help out Ares and Aphrodite?
"Are you kidding?" she looked at me as if I'd just dropped from the moon. Her cheeks were bright red.
"What's the problem now?" I demanded.
"Me, go with you to the…the 'Thrill Ride of Love'? How embarrassing is that? What if somebody saw me?"
"Who's going to see you?" But my face was burning now, too. Leave it to a girl to make everything complicated. "Fine," I told her. "I'll do it myself." But when I started down the side of the pool, she followed me, muttering about how boys always messed things up.
Little did they know… Such ignorant little kiddos, they were.
Percy Jackson and the Sea of Monsters
It's also incredibly important to remember the little and VERY amusing moments like this one.
We only came close to dying six or seven times, which I thought was pretty good. Once, I lost my grip and found myself dangling by one hand from a ledge fifty feet above the rocky surf. But I found another handhold and kept climbing. A minute later Annabeth hit a slippery patch of moss and her foot slipped. Fortunately, she found something else to put it against. Unfortunately, that something was my face.
"Sorry," she murrmured.
"S'okay," I grunted, though I'd never really wanted to know what Annabeth's sneaker tasted like.
I'm sure Percy secretly loved it. AMIRITE?
The crowd cheered. Annabeth planted a kiss on my cheek. The roaring got a lot louder after that.
THE FIRST EVER KISS MADE BY PERCABETH, FOLKS. FLIP TO PAGE 268 IN YOUR (TEXT)BOOKS, PLEASE.
Percy Jackson and the Titan's Curse
I think that we can all agree that the first truly romantic moment was at the very start of the book when Percy and Annabeth slow danced together at a dance while they were on a mission.
"Dance, you guys!" Thalia ordered. "You look stupid just standing there."
I looked nervously at Annabeth, then at the groups of girls who were roaming the gym.
"Well?" Annabeth said.
"Um, who should I ask?"
She punched me in the gut. "Me, Seaweed Brain."
"Oh. Oh, right."
Also, I love how towards the end that this happened.
"So," Annabeth said. "What did you want to tell me earlier?"
The music was playing. People were dancing in the streets. I said "I, uh, was thinking we got interrupted at Westover Hall. And…I think I owe you a dance."
She smiled slowly. "All right, Seaweed Brain."
IT JUST TIES UP EVERYTHING SO NICELY. Alas, there weren't many other major Percabeth moments seeing as poor Annabeth dear was captured for most of the book.
At least the dam joke kept us entertained. (I'm sorry, this has nothing to do with Percabeth.)
"Let us find the dam snack bar," Zoe said. "We should eat while we can."
Grover cracked a smile. "The dam snack bar?"
Zoe blinked. "Yes. What is funny?"
"Nothing," Grover said, trying to keep a straight face. "I could use some dam french fries."
Even Thalia smiled at that. "And I need to use the dam restroom."
…
I started cracking up, and Thalia and Grover joined in, while Zoe just looked at me. "I do not understand."
"I want to use the dam water fountain," Grover said.
"And…" Thalia tried to catch her breath. "I want to buy a dam t-shirt."
This will always be hilarious.
Percy Jackson and the Battle of the Labyrinth
"Someone else slid next to me on the bench: Annabeth.
"I'll tell you what it's about," she said. "The Labyrinth."
It was hard to concentrate on what she was saying, because everybody in the dining pavilion was stealing glances at us and whispering. and Annabeth was right next to me. I mean right next to me.
Aw look at Annabeth breaking the rules by sitting at the Poseidon table during meal time. IS PERCY'S REACTION NOT THE CUTEST THING EVER?!
But nothing tops that moment when Percy and Annabeth are on Mt. St. Helens and Percy lies about thinking of a plan and makes Annabeth go back and find Hephaestus. But we all really know that all Percy wanted was for Annabeth to be safe.
Annabeth glared at me like she was going to punch me. And then she did something that surprised me even more. She kissed me.
"Be careful, Seaweed Brain." She put on her hat an vanished.
I probably would've sat there for the rest of the day, staring at the lava and trying to remember what my name was, but the sea demons jarred me back to reality.
I'M QUITE SURE EVERYONE IN THE PERCY JACKSON FANDOM DIED AT THAT VERY MOMENT.
Well, I did anyways.
And when Percy showed up back at Camp Half-Blood a fortnight later after his encounter with Calypso, I died. Again.
"WHERE HAVE YOU BEEN?" Annabeth interrupted, shoving aside the other campers. I thought she was going to punch me, but instead she hugged me so fiercely she nearly cracked my ribs. The other campers fell silent. Annabeth seemed to realize she was making a scene and pushed me away. "I-we thought you were dead, Seaweed Brain!"
"I'm sorry," I said. "I got lost."
"LOST?" she yelled. "Two weeks, Percy? Where in the world-"
Notice how Annabeth quickly changes from saying I to we? Looks like someone wants to not make it obvious that she actually cares a lot about him…
Percy Jackson and the Last Olympian
Ah yes…The Last Olympian. AKA the one with the most feels. How can one argue that?
At the start of the book, our first Percabeth moment happens when they're inspecting cabins together and they reach Athena's cabin. Malcolm, Annabeth's second in command interrupts them.
Malcolm grinned at me. "We'll wait outside while you finish inspection." The Athena campers filed out the door while Annabeth cleaned up her bunk.

I shuffled uneasily and pretended to go through some more reports. Technically, even on inspection, it was against camp rules for two campers to be…like, alone in a cabin.
*strokes beard* Why is Percy thinking about Annabeth in that way? Hmm?
One of the greatest moments in Percabeth history was definitely when Percy used Annabeth as his anchor when he bathed in the River of Styx. I mean, he had to think of one thing that kept him tied to the mortal world and he thought of her. HER. ANNABETH! *fangirls*
Hold on, Seaweed Brain." It was Annabeth's voice, much clearer now. "You're not getting away from me that easily."
The cord strengthened.
I could see Annabeth now – standing barefoot above me on the canoe lake pier. I'd fallen out of my canoe. That was it. She was reaching out her hand to haul me up, and she was trying not to laugh. She wore her orange camp T-shirt and jeans. Her hair was tucked up in her Yankees cap, which was strange because that should have made her invisible.
"You are such an idiot sometimes." She smiled. "Come on. Take my hand."
Memories came flooding back to me – sharper and more colorful. I stopped dissolving.
Also, that moment when Percy asks Annabeth for a kiss for good luck.
Before I could lose my courage, I said, "Don't I get a kiss for good luck? It's kind of a tradition, right?"

I figured she would punch me. Instead, she drew her knife and stared at the army marching towards us. "Come back alive, Seaweed Brain. Then we'll see."
Man, poor Percy. He keeps thinking Annabeth is gonna bash him up when he says/does something stupid. But who can blame him? The girl is damn scary.
Another personal favourite of mine was definitely when Percy is offered immortality–to be a god at the end of the book. He considers it, briefly, but when he turns back to look at Annabeth, his mind is made up completely.
I glanced back. Annabeth was trying not to meet my eyes. Her face was pale. I flashed back to two years ago, when I'd thought she was going to take the pledge to Artemis and become a Hunter. I'd been on the edge of a panic attack, thinking I'd lose her. Now, she looked pretty much the same way.

[…]

I'm honored and everything,' I said. 'Don't get me wrong. It's just . . . I've got a lot of life left to live. I'd hate to peak in my sophomore year."
The gods were glaring at me, but Annabeth had her hands over her mouth. Her eyes were shining. That kind of made up for it.
I JUST LOVE THIS. MAYBE TOO MUCH. But isn't it glorious? Percy chose Annabeth over immortality. *wipes at tear* It actually reminds me of Hercules and Megara from Hercules: Disney Movie.
And, I cannot leave here without leaving this quote.
When she kissed me, I had the feeling my brain was melting right through my body.
I could've stayed that way forever, except a voice behind us growled, "Well, it's about time!"
Suddenly the pavilion was filled with torchlight and campers. Clarisse led the way as the eavesdroppers charged and hoisted us both onto their shoulders.
"Oh, come on!" I complained. "Is there no privacy?
"The lovebirds need to cool off!" Clarisse said with glee.
"The canoe lake!" Connor Stoll shouted.
With a huge cheer, they carried us down the hill, but they kept us close enough to hold hands. Annabeth was laughing, and I couldn't help laughing too, even though my face was completely red.
We held hands right up to the moment they dumped us into the water.
Afterward, I had the last laugh. I made an air bubble at the bottom of the lake. Our friends kept waiting for us to come up, but hey – when you're the son of Poseidon, you don't have to hurry.
And it was pretty much the best underwater kiss of all time.
The Lost Hero & The Son of Neptune
In which the fandom sobs for 2 years because there's no Percabeth. I admittedly may have listened to a lot of sad songs during this time as I struggled to accept this fact.
The Mark of Athena
THE BOOK WHERE PERCABETH REUINITED. I swear, this was the happiest day of my life when this book landed in my hands.
Percy threw his arms around her. They kissed, and for a moment nothing else mattered. An asteroid could have hit the planet and wiped out all life, and Annabeth wouldn't have cared.
Percy smelled of ocean air. His lips were salty.
Seaweed Brain, she thought giddily.
Percy pulled away and studied her face. "Gods, I never thought-"
Annabeth grabbed his wrist and flipped him over her shoulder. He slammed into the stone pavement. Romans cried out. Some surged forward, but Reyna shouded, "Hold! Stand down!"
Annabeth put her knee on Percy's chest. She pushed her forearm against his throat. She didn't care what the Romans thought. A white-hot lump of anger expanded in her chest-a tumor of worry and bitterness that she'd been carrying around since last Autumn.
"If you ever leave me again," she said, her eyes stinging, "I swear to all the gods-"
Percy had the nerve to laugh. Suddenly the lump of heated emotions melted inside Annabeth.
"Consider me warned," Percy said. "I missed you, too."
What can one say? Annabeth has style. JUDO FLIPS ARE SO ROMANTIC, AMIRITE?
I won't quote this, but another favourite was when Percy and Annabeth snuck out at night while on the Argo II and went into a room that was reminiscent of a stable. It was so adorable when Percy mentioned how he imagined a future of him and Annabeth in New Rome!
Also, how freaking amusing was it when Frank found Percabeth down there the next morning?
They sat together cuddling, enjoying each other's warmth. Before Percy knew it, the drone of the ship's engine, the dim light, and the comfortable feeling of being with Annabeth made his eyes heavy, and he drifted off to sleep.
When he woke up, daylight was coming through the glass floor and a boy's voice said, "Oh…You are in so much trouble."
*snickers*
And don't forget how well Percy and Annabeth work as a team. THIS. THIIIIIIS. (It's when the Romans find the Seven Demigods and Octavian is telling Annabeth to drop her dagger to surrender to his oh-so scary wrath.)
Very slowly, using only two fingers, Annabeth drew her dagger. Instead of dropping it, she tossed it as far as she could into the water.
Octavian made a squeaking sound. "What was that for? I didn't say toss it! That could've been evidence. Or spoils of war!"
Annabeth tried for a dumb-blonde smile, like: Oh, silly me. Nobody who knew her would have been fooled. But Octavian seemed to buy it. He huffed in exasperation.
"You other two…" He pointed his blade at Hazel and Piper. "Put your weapons on the dock. No funny bus—"
All around the Romans, Charleston Harbor erupted like a Las Vegas fountain putting on a show. When the wall of seawater subsided, the three Romans were in the bay, spluttering and frantically trying to stay afloat in their armor. Percy stood on the dock, holding Annabeth's dagger.
"You dropped this," he said, totally poker-faced.
Annabeth threw her arms around him. "I love you!"
Now, get that grin off your faces, folks because you all know which quote is coming up next.
Percy tightened his grip on Annabeth's wrist. His face was gaunt, scraped and bloody, his hair dusted with cobwebs, but when he locked eyes with her, she thought he had never looked more handsome.
"We're staying together," he promised. "You're not getting away from me. Never again."
Only then did she understand what would happen. A one-way trip. A very hard fall.
"As long as we're together," she said.
She heard Nico and Hazel still screaming for help. She saw the sunlight far, far above – maybe the last sunlight she would ever see. Then Percy let go of his tiny ledge, and together, holding hands, he and Annabeth fell into the endless darkness.
Yup, that one. The one that tore my heart out and let it out there to be eaten by the dogs. *cries*
The House of Hades
Oh this wasn't hard to wait for at all. Y'know, the previous book didn't end on a cliffhanger or anything, right?
 But thankfully, Rick Riordan gave us a healthy does of Percabeth here. Just as they're making their fall into Tartarus, you can trust Annabeth to still be thinking straight and keeping calm.
Annabeth pressed her lips to Percy's ear. "I love you."
She wasn't sure he could hear her—but if they died, she wanted those to be her last words.
NAWWWWWW.
I actually cannot for the world remember where this following quote came from in the book but I saw it on the internet and I have to include it because it's booootiful.
Annabeth's voice caught on the word friend. Percy was a lot more than that. Even boyfriend really didn't cover it. They'd been through so much together, at this point Percy was part of her–a sometimes annoying part, sure, but definitely a part she could not live without.
THIS. I JUST. ASDFGHJKL;
I AGREE, ANNABETH. I AGREE.
The Blood of Olympus
Remember that time when Percabeth taught the Daughter of Love about love? HECK YEAH. THEY'RE BETTER THAN APHRODITE.
Percy pulled Annabeth close and kissed her…long enough for it to get really awkward for Piper, though she said nothing. She thought about the old rule of Aphrodite's cabin: that to be recognized as a daughter of the love goddess, you had to break someone's heart. Piper had long ago decided to change that rule. Percy and Annabeth were a perfect example of why. You should have to make someone's heart whole; that was a much better test.
Another Percabeth moment that was totally fabulous but horrible at the same time? When Percy and Annabeth's blood woke Mother Earth. I mean, I TOTALLY SAW THAT COMING. OF COURSE IT WAS OUR SHIP THAT LED TO THE START OF THE END OF THE WORLD.
"Oh, come on!' Percy complained. 'I get a little nosebleed and I wake up the entire earth? That's not fair!"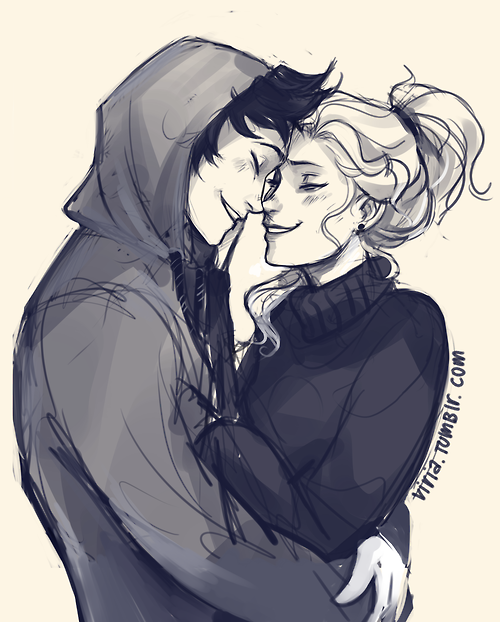 In conclusion…
PERCABETH > EVERYONE ELSE IN THE WORLD
Have you read the Percy Jackson series? Also, to all those that have, tell me below if I've missed any major Percabeth moments that you loved, so I can add them in!
The following two tabs change content below.
Melanie is one of the totally fabulous bloggers at YA Midnight Reads. She's a 16 year old student from Melbourne, Australia. She is normally found binge watching TV series, reading , blogging, procrastinating or fangirling about how Percabeth is the best ship ever. She's also a lover of caps lock and uses it excessively.
Want more posts like this?