This meme was created for YA Midnight Reads to showcase upcoming posts and hauls from over the past week
———
Latest Happenings
Melanie
I'm officially on summer holidays! I won't be going back to school until February so you can imagine how overjoyed I am right now. Yes, I've spent my time INCREDIBLY wisely so far. I am progressing quite well with Veronica Mars which I am currently up to Season 3, Episode 2. IT IS GLORIOUS! Honestly, I don't know why I didn't start VMars earlier on in my life. After this, I plan to resume with Supernatural which is getting better and better! I liked it to begin with, but apart from Sam and Dean, I didn't really have any characters to root for because they were pretty much the only recurring characters until recently.
I also watched If I Stay and Maleficent recently. I liked both movies, but If I Stay didn't leave as large of a mark for me like the book did, which was unfortunate.
Celine
Hey everyone! I feel like I'm saying this every week, but not a lot has happened lately 😛 The weather finally got really cold complete with frost and everything. No snow yet, though. It's cold enough for my fingers and toes to freeze off, though. Hence why I've only been horseriding with two pairs of socks on, haha.
In other news, I am very much looking forward to winter/Christmas break, which starts about a week from now. I'm already making plans with a friend to see The Hobbit: Battle of the Five Armies because YES. Much excitement for that movie! I'm also very much looking forward to Christmas. I just love everything about it – the tree, the food, the presents, the food, the watching-a-movie-while-wrapped-in-a-a-blanket-because-it's-cold-outside, and oh yeah, the food. The only thing I don't love about it are the songs, because the radio stations start playing Christmas music from December 1st so you're completely sick of it by the time it's Christmas. Way to go! But otherwise, really looking forward to it 😀
Recently Read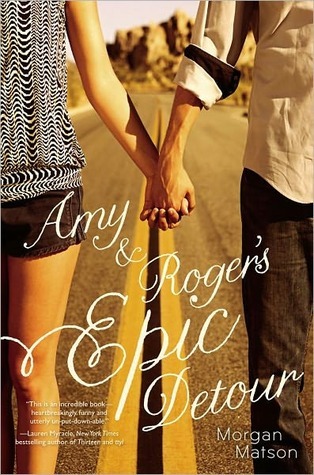 Read by: Mel Rating: 3 | Read by: Celine Rating: 4
Posts on the Blog
Bookish News
 There's been a lot of controversy surrounding author Zoe Sugg (known as Zoella to her YouTube fans) and her debut release of Girl Online. It has been revealed that Zoe did have a ghost writer for her book, Siobhan Curham. It is unknown of how much of Girl Online Siobhan Curham actually did contribute to, but Zoe said this week that she was taking a break from YouTube, with all the haters and rude comments she's been receiving ever since the news broke out. Read more about this here.
In other news, The Little Prince trailer came out this week AND OH MY GAWD IT IS BEAUTIFUL. I love it guys, I don't understand half of that the people say in the trailer (sorry, my French is still getting there) but it's so adorable and magical and I just know the movie is going to be brilliant.
The Insurgent trailer was also released this week and…I AM NOT IMPRESSED. It looks so generic and nothing like the book, ugh. So disappointed.
New on the Shelves
I just realised that I never showcase which ebooks I receive anymore. Whoops. Here are some of the ones that I got most recently. (Yes, I went on a downloading spree on Harper titles recently, ehehe.) As for Steelheart and The Perks of Being a Wallflower, thank you thank you thank you, Jaz! You're the bestest friend ever. I love you! <33 Also, HUGE thanks to Sarah for the secret santa! I am so excited to start The Girl with All the Gifts and the swag is so beautiful! I'm in love.
Current Giveaways
– The Maze Runner by James Dashner (AUS/NZ)
How was your week? Did you guys get any interesting new books on your shelves?
The following two tabs change content below.
Celine is 17 years old and from the Netherlands. Quite obviously, she loves books! She has been a reader for as long as she can remember, and she believes she will be a reader forever. Celine is also obsessed with food, and loves singing along to music as loud as possible, dancing and doodling on nearly everything.
Want more posts like this?