This meme was created for YA Midnight Reads to showcase upcoming posts and hauls from over the past week
———
Latest Happenings
Melanie
 I feel like I'm on holidays right now because now that the teachers have finished writing reports, there's no homework. I spent the last week at school either watching bad comedies and movies or having pizza parties. T'was the life. I'm all caught up on The 100, WHICH IS THE BEST SHOW EVER. Everyone needs to go and watch it, it's absolutely fantastic (unlike the book). I've managed to drag Celine into our cult, and ALL OF YOU ARE MY NEXT VICTIMS. The show may start off real shitty, but after a few episodes, it's the best TV show you'll ever watch in your life. For serious.
I'm also binging Veronica Mars at the moment, and it's pretty good so far! I don't see how this Logan/Veronica thing could work because Logan IS SUCH AN ASS, but we'll see. I'm only up to season 1 episode 10.
Furthermore, I am trying to finish my GR challenge on time. I am currently 19 books behind and the plan is to read 2 books a day (and that's evidently failing so far). Fingers crossed I can reach my 200 books goal.
Celine
*waves* Hi everyone! I feel like it's been a while since I've shown my face around the blogosphere *coughs*. I've been especially horrible lately when it comes to commenting, but I promise you guys I'll try to remedy that soon. Otherwise, not a whole lot has happened in my life.
I've started watching The 100 after a lot of flailage from pretty much everyone on Twitter. After Mel said she shipped Bellarke almost as much as she shipped Percabeth I knew I had to watch this, because I'm pretty sure Percabeth is Mel's #1 ship for eternity. In the first few episodes basically everyone is being a jerk, but I have a feeling I'll end up really liking, if not loving, this show.
I've also seen Mockingjay Part I in the cinema recently and LET ME TELL YOU. It was awesome. I loved how the beginning of the rebellion was portrayed and I love, love, loved the "Hanging Tree" song. SO MUCH LOVE. It was a bit of a slow film because this one was all about building up the rebellion and some more backstory and not a lot of action, but I still loved and I'm so excited for Part II. I have a feeling that's going to be pretty much constant action and I'm most certainly going to watch that immediately when it comes out.
Recently Read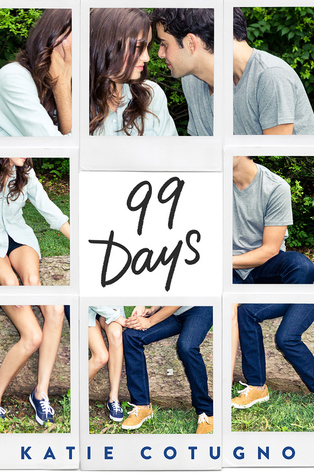 Read by: Mel Rating: DNF | Read by: Celine Rating: 3.5… I think
Posts on the Blog
Wow, this week has been a seriously good week with all 4 starred reviews.
Around the Blogosphere
– Cait became Paper Fury and the blog is so prettiful guys.
– Mel @ The Daily Prophecy is hosting the Retelling Reading Challenge!
– Joy @ The Bookish Intruder shares her holiday reading list with us
– Nick @ Nick's Book Blog celebrated her 3 year blogversary!
– Kara @ Diary of a Teen Writer shared a second excerpt from her NaNoWriMo story. Awesome sheep are involved.
– Bec @ Readers Wonderland tells us about the hardest decision you'll ever make in your life. I wholeheartedly agree.
New on the Shelves
Melanie
These Broken Stars: LOOK AT IT! I have the Australian covers but the hardcover was too gorgeous to not own
Stitching Snow: Pretty much the same reason as TBS. I adored the cover, but I barely know much of what it's about. I did hear it's a bit like Cinder, though.
A Thousand Pieces of You: It's gorgeous. Also, Claudia Gray was the reason why I got into read two years ago, so I have to read everything she writes.
Open Road Summer: I read this one a while back and it was such a cute read.
The Young Elites: Marie Lu! The author that everyone loves. I need to try something by her.
Anna, Lola and Isla: I love my contemporaries 😀
Ashes to Ashes: I cannot wait to see how everything wraps up in this last instalment.
Flipped: Only the cutest movie ever. I read the book ages back, and it was really cheap on TBD, so why not?
Little Women: THIS IS SUCH A GORGEOUS EDITION OMG.
Girl Online: Hm…I'm not sure about this one. *bites nails*
~Thank you Penguin Australia and Simon and Schuster Australia!~
Celine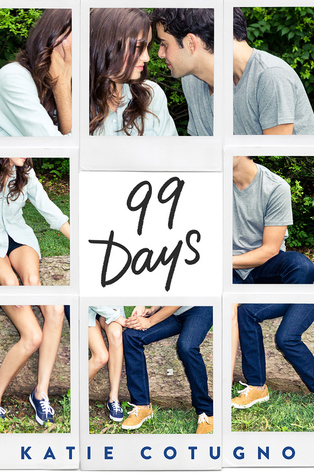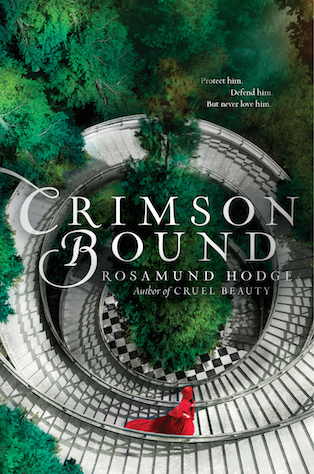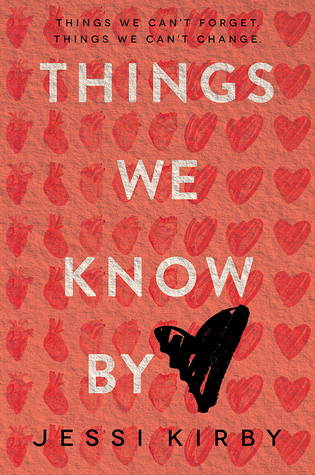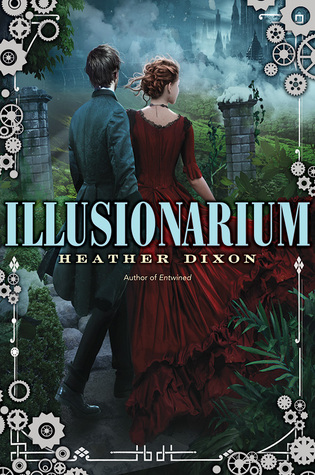 99 Days: I've already read this one and whoa. This is going to be such a polarizing read. Can't wait till it comes out so I can see everyone's reactions to it!
Crimson Bound: So, I am pretty much the only person in the world who didn't like Hodge's Cruel Beauty. I loved her writing and intricate plot, though, so I am definitely willing to give Hodge a second chance and I'm actually quite excited for this one!
Things We Know by Heart: Jessi Kirby!! I loved her book Golden and I can't wait to see what else she's got in store for us.
Illusionarium: Heather Dixon's Entwined is absolutely awesome and possibly the cutest, fluffiest book I've read. I really hope this will live up to expectations 🙂
Thank you Balzer + Bray, HarperTeen and Greenwillow Books!
Current Giveaways
– 2014 Debut Author Giveaway Hop
And that's it from us for this week. Link us to your wrap-ups and hauls for us to check out!
The following two tabs change content below.
Melanie is one of the totally fabulous bloggers at YA Midnight Reads. She's a 16 year old student from Melbourne, Australia. She is normally found binge watching TV series, reading , blogging, procrastinating or fangirling about how Percabeth is the best ship ever. She's also a lover of caps lock and uses it excessively.
Want more posts like this?