The other day I was talking to be IRL friends about what presents I was planning on sending to some of my fellow bloggy bffls. So there I was, just listing off the things that I was including in the packages.
What I said went something like this: "Books–duh–, a necklace–perhaps a Mockingjay pendant?–, some pens…and some swag."
Aaaaand their responses are summed up perfectly by these gifs.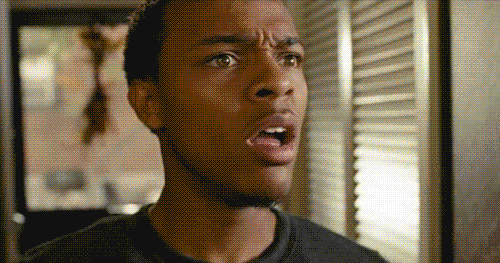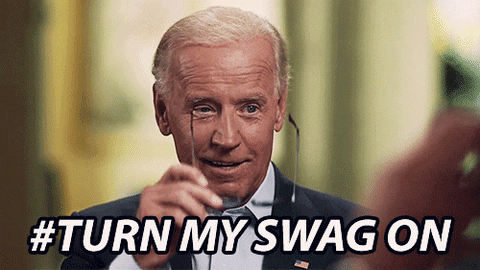 And I was like…
 It occurred to be that, us book people have a lot of slang/weird words. Today's purpose? Decode these slang/weird terms! Just a disclaimer here, not all the below terms and words are only relevant to books, but all my decoded explanations for them are the ones that are relevant to books.
ARCs
What people think arcs are: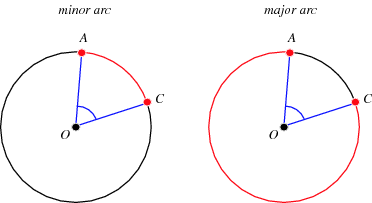 What people's reactions to arcs are:
EWWWW MATHS.
What we think ARCs are:
What our reactions to ARCs are:
Also known as Advanced Review/Reading Copies or Advanced Review/Reading Editions (AREs), these are basically what they say they are. Reviewers receive books for review in advance of the embargo date to review and help build publicity around the book and it's release. Review copies, just happen to books books received for review, but it's where the book has already been released.
DNF
I believe this term is used in racing as well? I cannot be 100% sure but I think I recall picking that piece of info up sometime earlier this year. Anyhoo, DNF stands for Did Not Finish. It's basically where you don't finish the book that you're reading. I don't know about you guys but I have been DNFing books A LOT since this year. This is mainly because I simply have no time to deal with reading books that are doing nothing good for me.
TBR
Also known as To Be Read. In other words, a pile of books that you plan to read in the future, be it the near future or far future. (Those above images were of my books when I redoing my shelves a few months back.)
Book Swag
Book swag are basically things like bookmarks, book plates, post cards, posters, badges etc.
Image credit to Princess Bookie
Book Slump
No, that is NOT when you are slumping against a pile of books. To be honest, that would be very uncomfortable with all the hardbacks knocking against you and the pointy corners of the books jabbing at your stomach. A book slump, or reading slump, is when you no longer feel like reading and you just feel 'bleh' whenever you pick up a book. It's a bit like writer's block, except for readers.
Book Hangover
Getting drunk…OVER BOOKS! Or a certain book. Basically that period of time after you finish an incredibly good book and all you want to do is stare into the distance thinking about that book.
Book Boyfriend/Girlfriend
Love a dude/chick from a book? WHY NOT MAKE THAT PERSON YOUR BOOK BOYFRIEND/GIRLFRIEND? That's why we were given imagination. To imagine ourselves having that ideal boyfriend/girlfriend that only exists in a book.
Ship
Ship. To the unsuspecting person, that would be that thing people used to ride on to travel overseas. Now flying is more mainstream *nods* BUT NO.
Shipping is derived from the word relationSHIP. Simply put, when you approve and strongly advocate a certain two people. Shipping isn't just a book term, but heck, I use this word in my reviews pretty much all the time when there is a romance I approve of. Of course, it doesn't just have to be a romance that you can ship. Friendships etc too!
OTP
This term is used practically EVERYWHERE. You can have OTPs in movies, TV series, real life people and books. OTP stands for One True Pairing. Basically, THE ULTIMATE SHIP! My OTP? SURELY, you all know this by now, especially since last time's random post?
PERCABETH
PERCABETH
Fangirl/Fanboy
This interesting specimen are many across the population in the world. They tend to be leaning on the crazy side, love hyperventilating and are incredibly dedicated people. This specimen like to come out at night time, for they are nocturnal creatures. Anyone can be a fangirl/fanboy. As long as you fit the above said and are passionate something, whether it be a book series or books in general, or even a certain TV show. This specimen is widespread and has many different subcategories ranging from extreme fangirl/fanboy to super-ultra-uber-extreme fangirl/fanboy.
BEA
Book Expo America, guys. It's SuperNova and ComicCon for us book people. THE PLACE TO BE! I have made it my life goal to go there one day. THAT DAY WILL COME.
So, those are some commonly used bookish words that I have decoded! Do tell me if I missed any that you'd like me to add! 
The following two tabs change content below.
Melanie is one of the totally fabulous bloggers at YA Midnight Reads. She's a 16 year old student from Melbourne, Australia. She is normally found binge watching TV series, reading , blogging, procrastinating or fangirling about how Percabeth is the best ship ever. She's also a lover of caps lock and uses it excessively.
Want more posts like this?