This meme was created for YA Midnight Reads to showcase upcoming posts and hauls from over the past week
———
Latest Happenings
Celine
Whew! So, that was an exam week. I'm completely brain dead now, after having done nothing but study, study and study some more for a week straight. Seriously, I didn't even have time to read. But… it's over for now, so I can sit back and relax (hahahahaha who am I kidding, I've got way too much to do). And READ. I'm very excited to be able to read again.
So yeah, I'm afraid I don't really have anything interesting to say because nothing has happened. Or rather, nothing has had time to happen. Oh, and thank you to everyone who wished me well on my exams! Most went pretty okay, though I think I messed up a couple. But we'll see about that later 😛 I hope everyone had a fabulous week!
Larissa
I've been floating around, but once again not enough to comment or even read for that matter. Maybe when it's actually winter break (and not just snowing, ugh the snow is crazy this year it feels like) I shall get some more time to show my appreciation/love for blogging and reading with more blog posts and commenting. Because I really miss and love you guys <33
I'm trying to think of cool and non school/work things that I've done recently and it's pretty sad that I'm struggling to come up with things. I went swimming with a friend recently, obviously in a heated pool as it's truly freezing here. I went shopping and realize that Guess is my new favorite store. I can't stop buying clothes from there and I wish I had the amount of money where I could buy the whole store omg. I also bought concert tickets for Taylor Swift's 1989 tour. I've never seen her live before so that's exciting. I also ADORE her new album, literally all of the songs are great c:
Larissa's Book of the Week
So this one caught my eye today from the cover, it's pretty interesting and unique to say the least. It comes out May 26th and I'd really like to try it. What really has me interested in this story is how there's going to be actual comics interwoven throughout it. I'd really like to see how that would be and I think it could be really well done. I also love when stories include little fun things like comics in the story, it makes it even more of an interactive experience in my eyes.
Posts on the Blog
New on the Shelves
Celine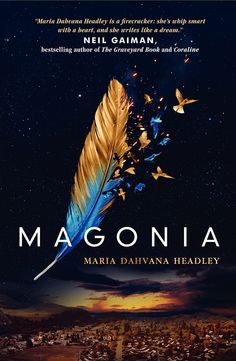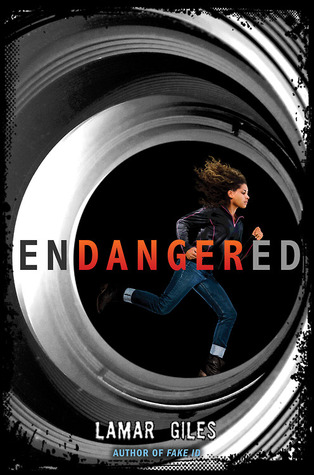 None of the Above: Now talk about a diverse read. This sounds amazing!
Finding Paris: Very curious about this one! It sounds like it has the potential for a journey of self-discovery and general awesomeness.
Magonia: Anything about multiple worlds = I am interested.
Endangered: More diversity!
~Thank you, Balzer + Bray, HarperTeen and HarperCollins for the review copies!~
Current Giveaways
– ARC of Liars Inc. by Paula Stokes (INT)
– A Halloween-y read of your choice! (INT)
– Mel has a Twitter Giveaway! (INT)
And that was my week! How was yours? Any exciting books you've recently added to your TBR?
The following two tabs change content below.
Celine is 17 years old and from the Netherlands. Quite obviously, she loves books! She has been a reader for as long as she can remember, and she believes she will be a reader forever. Celine is also obsessed with food, and loves singing along to music as loud as possible, dancing and doodling on nearly everything.
Want more posts like this?