Falling Into Place

by Amy Zhang
Publisher: Greenwillow Books
Release Date: September 9, 2014
Genres: Contemporary, Drama, YA
Pages: 304
Goodreads | Purchase
On the day Liz Emerson tries to die, they had reviewed Newton's laws of motion in physics class. Then, after school, she put them into practice by running her Mercedes off the road.Why? Why did Liz Emerson decide that the world would be better off without her? Why did she give up? Vividly told by an unexpected and surprising narrator, this heartbreaking and nonlinear novel pieces together the short and devastating life of Meridian High's most popular junior girl. Mass, acceleration, momentum, force—Liz didn't understand it in physics, and even as her Mercedes hurtles toward the tree, she doesn't understand it now.

How do we impact one another? How do our actions reverberate? What does it mean to be a friend? To love someone? To be a daughter? Or a mother? Is life truly more than cause and effect?

Amy Zhang's haunting and universal story will appeal to fans of Lauren Oliver, Gayle Forman, and Jay Asher.
Before I get crackin', here's the proper review of Falling into Place by Amy Zhang here (which was reviewed by the lovely Celine and FYI, she gave it 5 stars).
I cannot even remember the day when I first found out about this book but I have been excited ever since, and I was surely not disappointed. Falling Into Place is one of those books that simultaneously punch you in the gut whilst it digs a deep hole into your heart. Yeah, it's one of those books.
It even makes you think about all the deep stuff about life. *shudders*
Anyway, moving on. Here's why Falling Into Place is fabulous:
1. The author shares the same last name as me, therefore, she's my long lost older sister and meaning that this book is fabulous by family connection. I'm fabulous meaning Amy Zhang is fabulous meaning the book is fabulous seeing as Amy Zhang gave birth to this book. IT MAKES SENSE, AND NO ONE CAN DENY IT.
*hair flip*
2. The writing is beautiful. It's raw and makes your heart feel empty. In a good way of course.
3. The narrator is unique. It becomes quite evident in the first few pages that this narrator is not your usual narrator and I truly loved it. And of course, I won't tell you who it is because I'm mean like that.
4. The author is still currently in high school. I actually didn't know this until after I finished the book and when I did discover this fact, mind = blown.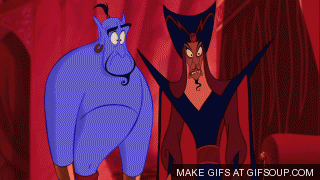 Like SHE'S IN HIGH SCHOOL. How bloody awesome is that? *squeals* High school-er pride.
5. Lastly, this book will make you sad and happy at the same time when you finish. It's one of those books that are just so depressing but beautiful and somewhat happy in a twisted way (damn, that was a mouthful). I guess this is also my warning to you that this is bleak novel, so if that isn't your cup of tea, be warned.
And now to celebrate Amy Zhang and her book's fabulousness (and mine of course), it's giveaway time!
Giveaway
La Rules:
1. No cheating. Duplicate entries will be removed and you will be disqualified.
2. YA Midnight Reads is not responsible for any lost items.
3. This giveaway is INTL as long as The Book Depository ships to you.
The following two tabs change content below.
Melanie is one of the totally fabulous bloggers at YA Midnight Reads. She's a 16 year old student from Melbourne, Australia. She is normally found binge watching TV series, reading , blogging, procrastinating or fangirling about how Percabeth is the best ship ever. She's also a lover of caps lock and uses it excessively.
Want more posts like this?