This meme was created for YA Midnight Reads to showcase upcoming posts and hauls from over the past week
———
Latest Happenings
Mel
While Celine and Larissa are suffering I am here wasting my life away on YouTube because that's all there really is to do on the holidays. Well, and sleep. And eat. And do my holiday homework. And try to get ahead on my maths exercises. And play piano. And exercise because my mum is always at my throat about that. Oh and read. And blog. And plot world domination by myself while Celine suffers.
I'm also going to be watching The Maze Runner this Tuesday. I'm so very excited because everyone seems to be loving the movie. I read the book a while ago during my blog hiatus and I gave it two stars, which is sad. But I think I'll love the movie much more, perhaps it's because I kept imagining it as a movie while I read the book, lol.
I'm currently in the midst of trying to get on top of my review copies, and it is seriously the toughest job. The way I plan to do this is to READ READ READ and REVIEW REVIEW REVIEW all these holidays and then I'll finally have some time to read books that I have been aching to read for a year now.
Celine
Hello everyone! This week has been extremely stressful, because SCHOOL. Seriously, I have way too much to  do right now. *wails* This weekend, I have to finish an extremely boring book, write a presentation, write an essay, etc etc. Aaaah! This also means VERY little blogging has happened, and pretty much NO commenting, which I feel really guilty about. Sorry guys!! I promise I do read your posts, but I just don't have the time to comment right now. You have my sincere apologies *offers food*
Reading this week has mostly been boring due to le boring required reading. However, I DID read Red Queen, which was pretty intense! Also, I may have sneaked in Ashes to Ashes, but shh, don't tell anyone. I may have read it while I was supposed to do my required reading. It may be the reason I'm a tad behind right now. But no one will ever know about that, of course. *whistles innocently*
Larissa
This week has been pretty busy in terms of life.  Got a lot of school going on, university early applications, my part time job and homework. Oh, and some social interaction shoved in casually.  I joined the journalism club at school now which is pretty interesting. I do love writing and supporting my own beliefs, so doing the editorial section has been quite fun.
I had these really yummy chocolate cupcakes today. Wow, is it kinda sad that this is included in our weekly recap?? LOL sorry guys.
Not so much reading unfortunately /: I haven't actually read a single book this week other than Hamlet for English. And of course that's actually a play.
Recently Read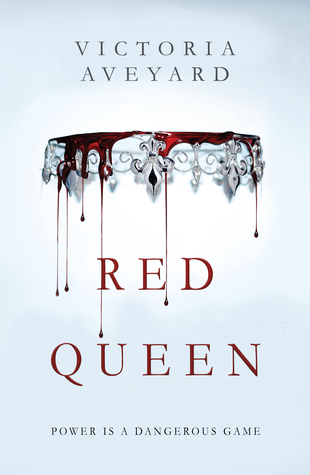 Read by: Mel Rating: 3 | Read by: Celine Rating: 4
Celine's Book of the Week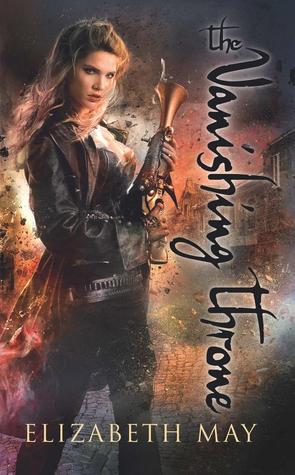 because this is the sequel to the Falconer which had an evil evil cliffhanger and also have you seen that cover because really
Do you have a Halloween story/experience that you want to share?
As you know, Halloween is coming up! And this Halloween, we decided to do a week long event which is happening towards the end of October and we are currently asking for your help! So basically, we are planning to compile some really short stories or experiences of your past Halloweens. They don't necessarily have to be those spooky ones where you saw something or something happened to you, but it can be something that you do for Halloween. It doesn't even have to be special, I mean, I think many countries don't really celebrate Halloween so we don't really know what Halloween truly is like (well I don't at least, lol.) If you have something to contribute email us at yamidnightreads@gmail.com
Posts on the Blog
 Around the Blogosphere
– Dre @ Sporadic Reads is looking for some awesome new co-bloggers. She's super friendly and a lot of fun, so you should sign up!
– Kristen @ My Friends are Fiction discusses the feeling of low blog esteem.
– Jess @ My Reading Dress talks about reading slumps and how we can cure them.
– Ebony @ Daring Damsels is hosting a read along for The Sky is Everywhere! Check it out for more details.
– Bieke @ Istyria Book Blog shares her favourite TV shows!
New on the Shelves
Mel
Belzhar: I requested this one a while back–I'm a little nervous because I haven't exactly read the most glowing reviews but I love the concept so hopefully I will enjoy it.
Catch 22: I used my gift voucher at the book store the other day on this one because my English teacher says it's his favourite book to turn to when he needs a laugh. And well, I need more humorous books on my shelves
The Infinite Sea: SQUEEE! I am so excited about this one, The 5th Wave was all kinds of fabulous and I need to know what happens next
Cooper Bartholomew is Dead: I didn't love James' Sweet Damage but I heard many good things about Cooper so I thought I would give it a go.
~Thank you Allen & Unwin Australia, Penguin Australia and Simon & Schuster Australia!~
Current Giveaways
– Mel is celebrating 1,000 followers on Twitter with an international book giveaway! There are 10 books to choose from. Click here to RT and follow to enter.
That's all for this week! Anything interesting happening in your lives lately?
The following two tabs change content below.
Melanie is one of the totally fabulous bloggers at YA Midnight Reads. She's a 16 year old student from Melbourne, Australia. She is normally found binge watching TV series, reading , blogging, procrastinating or fangirling about how Percabeth is the best ship ever. She's also a lover of caps lock and uses it excessively.
Want more posts like this?