This meme was created for YA Midnight Reads to showcase upcoming posts and hauls from over the past week
———
Latest Happenings
Mel
Last night I got the opportunity to watch Vampire Academy. Aaaaaand…no. I wasn't expecting much from what I heard from all of you guys but ugh *shudders* it just didn't work out. They tried to make it funny but it just turned out not funny at all because it was so corny and the acting just wasn't convincing enough for me. I'd say it's just as bad as the Percy Jackson adaptations. And you know exactly how I feel about those. *screams internally*
Other than that, my eyes have been really crappy lately because I cannot look at a computer for 10 minutes straight without having to close my eyes for 10 minutes. I'm not sure whether it was because I've been reading too many sad depressing books lately that have made me cry for eons or just because my eyes are getting exhausted. Either way, I'll be a little absent on the Internets this week so I can rest my poor eyes and get crackin' with my English essay on Romeo and Juliet. Ugh. The terror.
Also, on an important note, I know the blog is being a bit of a pain in terms of loading with a white screen. I am talking to my web host and they are saying that it's got something to do with my plugins so I will try to fix that ASAP. But for the time being, if you ever get the white screen, refreshing the page should fix it. 😀
Celine
My week was rather uneventful, except the cold I talked about last week has only gotten worse and worse so now I feel pretty miserable. I really hope this goes away soon because I do NOT feel like doing this for another week. I can't breathe through my nose and I've hardly slept the past two weeks. The only good thing is that I can use this as an excuse to lie on the couch all day and read – so I just finished the eagerly-awaited Isla and the Happily Ever After. And also loved it. And it also got me a book hangover.
Otherwise, school is extremely busy (which is ridiculous – it only started two weeks ago O.o) so I'm very behind on commenting, reviewing and all that jazz 😛 I promise I do read all of your lovely blogs, but I just can't find the time to really sit down and go around commenting. Soon, I promise!
Larissa
I really don't know what to say. I feel like I should have something to say though, given I keep disappearing on you guys over and over again. I wish I could say that during the times I've been MIA on this blog and not writing lovely long comments I've been really up to something cool. I haven't though :s No sky diving, no internships, no amazing romantic pursuits. I've been working and driving (my last lesson is on Tuesday and the road test the next day) and when I'm not doing that I've been stressing about both. And school! Eeeee that begins on September 2nd for me. It's my final year in highschool so it's a pretty big deal for myself. There's going to be a lot of new things to experience, such as applying for university 😮
Something that should have been included in last week's Midnight Madness (but I was MIA haha) was that I saw If I Stay c: I enjoyed the movie quite a bit though I surprisingly didn't cry. My friend cried buckets though so maybe it's just me haha.
I really do miss you all a lot </3 I swear I sometimes go on your blogs and get overwhelmed from how many posts I miss and I just want to leave long comments on each one. Usually I just end up giving up though which is sad because all of your posts rock and deserve all of the comments.
I hope I'm out of this strange funk soon. #teenageangst
Writing that hashtag made me smile 🙂
Recently Read
Read by: Mel Rating: 4 | Read by: Celine Rating: 4.5 | Read by: Larissa Rating: 3
Celine's Book of the Week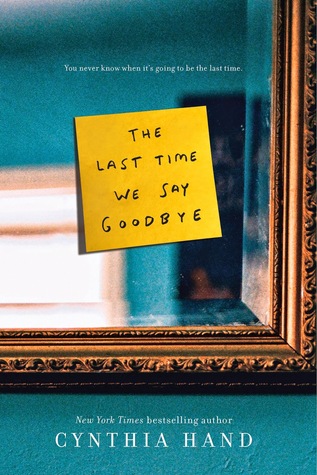 I recently read this one and absolutely loved it. The way Cynthia Hand handles the topic of a loved one's death and grief is absolutely beautiful, and so I thought The Last Time We Say Goodbye deserves to be in the spotlight 🙂
Posts on the Blog
Around the Blogosphere
– Alise @ Reader's Wonderland asks us what it takes to remove a book off our TBR
– Heidi @ Rainyday Ramblings asks whether or not you go ahead and read books even if they've been receiving poor feedback
– Jasprit @ The Reader's Den recaps her movie premier experience for If I Stay
– Jenni @ Xpresso Reads talks about swearing in books
– Nikki @ Fiction Freak recaps her GYDO event!
New on the Shelves
Mel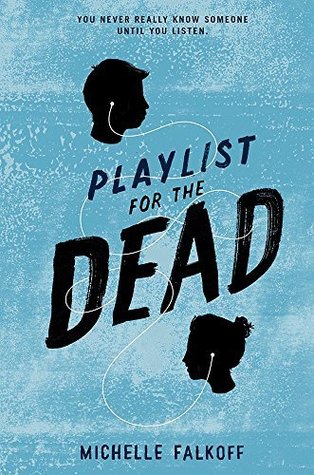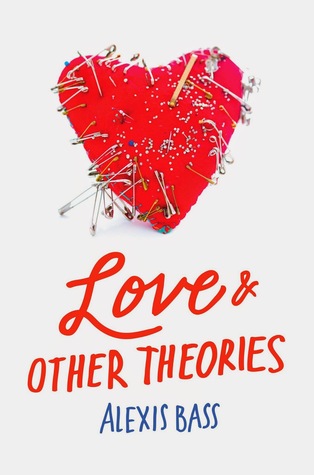 I want to give a huge hug to Emily @ Reverie Rhapsody for To All the Boys I've Loved Before and The Book of Broken Hearts! I absolutely love them, so thanks for the early b'day prezzie <333
Celine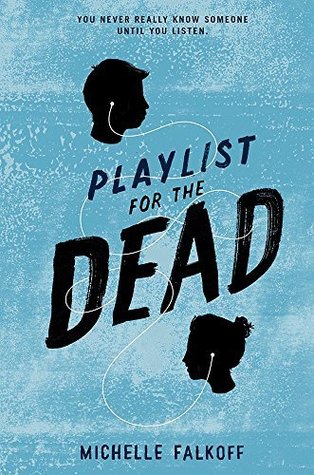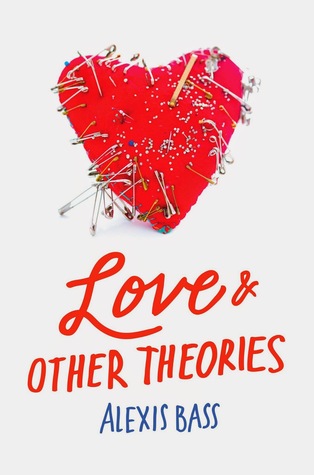 The Orphan Queen:  Though I never got the chance to finish the series, I really liked Jodi's Incarnate and I'm very curious about this one!
Playlist for the Dead: This sounds like it has all the potential to be beautiful and heartbreaking, which means I HAD to have it. I love stories that ruin me.
Love and Other Theories: This one, on the other hand, sounds ridiculously cute, which I also love. Bring on the ships!
Solitaire: Really curious about this one! I hope it's good 🙂
My Heart and Other Black Holes: Is it obvious I love dark contemporaries? Because I do. Another book about suicide that I hope will wow me.
~Thank you Katherine Tegen Books and HarperTeen!~
Current Giveaways
– Paperbacks of Dangerous Boys and Dangerous Girls by Abigail Haas (INT) (Go enter because trust us, YOU WANT THIS.)
That's it from us this week! Which pretties did you snag?
The following two tabs change content below.
Melanie is one of the totally fabulous bloggers at YA Midnight Reads. She's a 16 year old student from Melbourne, Australia. She is normally found binge watching TV series, reading , blogging, procrastinating or fangirling about how Percabeth is the best ship ever. She's also a lover of caps lock and uses it excessively.
Want more posts like this?