This meme was created for YA Midnight Reads to showcase upcoming posts and hauls from over the past week
———
Latest Happenings
Mel
I'm going to make this nice and short because I am heading off to watch The Fault in Our Stars with a friend at the #TFIOSMarathon Challenge which is hosted by Penguin Teen Australia. Am very excited to watch the movie with fellow fans of the novel.
I'm not sure if you guys remember but I was totally pissed off at my creative writing mark that I got earlier this year, but the second written task I handed in, and got my results on Friday, I am so very happy with it. 😀
Like Celine, I've only got a few weeks to go. Well three in my case, but this week I have two days off: one because it's the Queen's Birthday and the other because report writing day for the teachers.
Celine
I have a new mantra, and it's the following: only two more weeks, only two more weeks. I feel like I've been complaining A LOT about school lately, but I'm just so buried in homework etc. >.< Thankfully, holiday is early this year, though it's also one week shorter, thanks to the government *cries* Anyway. This week was pretty good in terms of weather: it was so warm I took a cold shower and really enjoyed it. That's kind of a big deal to me. Of course, this weather means ice cream, ice cream and some more ice cream. I'm not complaining!
Due to all the schoolwork, I didn't get much reading done. I did read The Jewel, but I'm afraid I'm a little disappointed… I'm planning on reading some other books that have gotten good reviews soon, so I think next week is going to be good in terms of books 😀
Larissa
I JUST GOT BACK FROM THE FAULT IN OUR STARS MOVIE AND IT WAS WONDERFUL. I CRIED ONCE AND TEARED UP LIKE 980948320 TIMES. It was so cute, funny and emotionally powerful. I want to go back to the theater and watch it again haha. I would definitely recommend this movie to everybody.
School is ending for me! My last day is Tuesday and then I got my final exams. They're worth 30 percent of my overall grade, which is a piece of cake compared to my finals in grade 12- they're worth 50 percent of my grade 😮 The exams I'll be doing right now are for English and Science. Last term was for my Social and Math :p I can't believe it's almost summer omg. Hopefully I can find more time to blog, read and comment. Oh, and also to actually SLEEP and relax.
Recently Read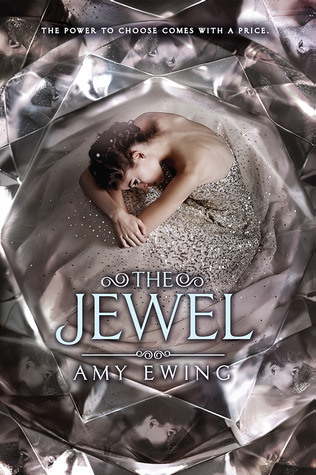 Read by: Mel Rating: 2 stars| Read by: Celine Rating: 2 stars |
Celine's Book of the Week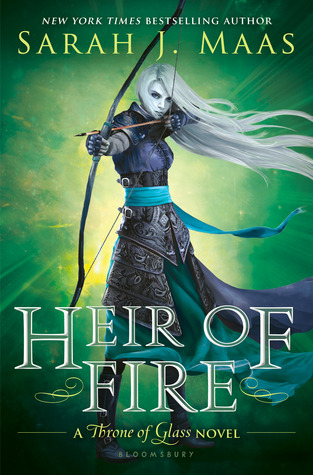 I am so incredibly excited for this. I can't even put into words how much I NEED this. I liked Throne of Glass. Crown of Midnight blew my socks off. And now I am going CRAZY waiting for Heir of Fire! I'm so jealous of everyone who has an ARC of this, haha. In the meantime, I'll be impatiently waiting until the release date. (It's September 2nd, FYI.) And once I have this in my hands, it's very likely there will be complete radio silence from me until I have finally finished the precious. *clears throat* So. Yeah. Excitement.
Posts on the Blog
Around the Blogosphere
– Giselle @ Xpresso Reads recaps her BEA 2014 experience
– Jeann @ Happy Indulgence talks about more positivity in the blogosphere
– Ellis @ The Random Transliterator shares her top ten books to take when going to the beach
– Bec @ Readers Wonderland recaps the PTA #TFIOSMarathon and the after party at the library
New on the Shelves
Mel
Current Giveaways
None at the moment 🙁
That's all from us this week! Did anything awesome happen to you? 
The following two tabs change content below.
Celine is 17 years old and from the Netherlands. Quite obviously, she loves books! She has been a reader for as long as she can remember, and she believes she will be a reader forever. Celine is also obsessed with food, and loves singing along to music as loud as possible, dancing and doodling on nearly everything.
Want more posts like this?