This meme was created for YA Midnight Reads to showcase upcoming posts and hauls from over the past week.
Latest Happenings
Mel
Hello blogglings! This week has been a week of ups and downs for the blogging world; I've been having some self-esteem issues with school work lately–which started off when I got my creative essay response back and was not happy with my result. Mainly because I KNOW I could do better than that, and I was not expecting the score I got after putting in so much effort into it. So yeah, had a moody Monday but the love you guys gave me on Twitter really lightened up my day. I don't kid when I say I was in tears so thank you for all the support and helped me realise it wasn't the end of the world (oh god, I am just realising how dramatic I am -.-). Love you all!
Tuesday at school was so much better. Yet when I come home, I get a tweet saying I've been plagiarised. What do I do? RAGERAGERAGE. But after a sleep on it, the next day I couldn't have cared less. Plagiarism happens every day. And like my mum used to say when someone copied my design of a hat in Grade 4: they're copying you because they like what you're doing. The person behind the incident is human and it's totally okay to make mistakes. I'm not saying I forgive her for her actions but I am certainly not getting out of my way to bully her or be rude. I made some sarcastic comments that night, and I take those back wholeheartedly.
In other news, Harlequin was sold to HarperCollins. What are your thoughts on that? I'm not big on changes, but this could be very awesome.
Celine
Well, I certainly enjoyed my holiday! We went to Ameland, which is one of the Waddeneilanden. Which I'm sure will still mean nothing to you 😛 De Waddeneilanden are a group of tiny islands above the Netherlands ("eilanden" means "islands" in Dutch). We had pretty great weather and we went horse riding on the beach multiple times, which is completely freaking awesome. I also read a lot of books, which is also super fun 😀 I finally read Dreams of Gods and Monsters, and it was so beautiful! I've also been freaking out because OMG NEXT WEEK I'M GOING TO ROME. Which means you won't really see a lot of me next week, seeing as I'm busy eating gelato. And looking at Important Places, probably. I'm leaving on Tuesday, and we're going for a whole week, so you won't see me again until the Tuesday after that!
Larissa
Nothing much is new with me this week. It's just felt like quite a long one and I'm so glad it's the weekend so I can rest. I've been feeling pretty sick lately so hopefully the rest will help me feel better. To add to my rest is the fact that it's been snowing all day. Welcome to Canada, where it snows in May 🙂 Adding to that hilarity is the fact that it was warm enough for me to wear shorts on Thursday and now it's snowing. The weather truly is crazy here.
I'm going to Las Vegas on Saturday for a roadtrip with my friends 🙂 It's gonna be super fun! And a very long car ride. I should be able to get a lot of reading done, hopefully. I said that about Italy too though and ended up only reading three books. Hopefully I have better luck this time. The weather in Vegas should be a bit better than the snow here, I'm guessing anyway [; Have any of you been to Vegas before? Got anything to recommend for me?
 Recently Read
Larissa's Book of the Week
I wish I could magically have this novel like yesterday. It's about  dragons, it really doesn't get more epic then that. It's also by Julie Kagawa so I'm basically guaranteed to adore it. World building has always been her strength so I'm beyond excited to see what world these amazingly awesome dragon creatures live in.
Coming Up this Week
– Torn Away Blog Tour | Mel
– Review of  To all of the Boys I've Ever Loved by Jenny Han | Larissa
– Discussing Through Midnight (32) | Mel
– Review of Fire & Flood by Victoria Scott | Mel
Posts on the Blog
 Around the Blogosphere
– Emily @ Constellation Chronicles talks about her reactions to drama
– Cait @ Notebook Sisters is sick and tired of comparisons to The Hunger Games
– Aimee and Dylan @ Deadly Darlings celebrate their first blogversary!
– Emily @ Loony Teen Writer discusses about how the way she rates book has changed
New on the Shelves
Mel
I also received the same books as Celine of Edelweiss which are showed below in her haul.
My Little Pony: The Magic of Friendship: THANK YOU CHIARA! We've barely talked, and it's like you know me already 😉
Into The Still Blue: I adore this series and had the get them all in paperback
Spark: Already read this but since I had the last two in the series, I needed the first two as well
Storm: Likewise
The Peculiars: Haven't seen this one before but it looks absolutely brilliant!
Me Since You: Ahh! I HAD to get this as a hardcopy after crying so much after reading it
Pivot Point: Also have already read. Now I own all the Kasie West books!
Unravel Me: I've read this one too but needed to own it. Thanks again Chiara, my bunny! <33
The Help: LOVED. Needed in hardcopy even though I have it as an audiobook
~Thank you Algonquin Books, Little Brown Books For Young Readers, Chiara @ Eternal Delicacy and Thames and Hudson Australia!~
Celine

~Thank you HarperTeen, Katherine Tegen, Greenwillow and Balzer & Bray!~
Larissa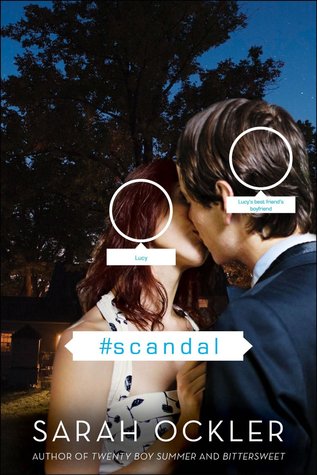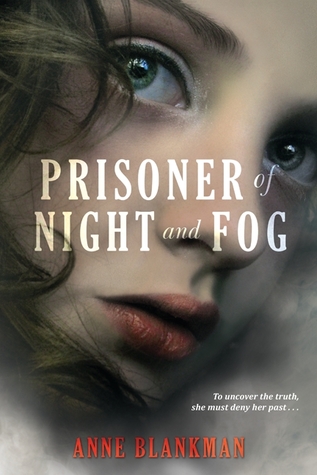 The Warrior: I've already tried reading this already and sadly it's just not working for me. I've read the other two in the series and gave them 3 stars.
#scandal: I've had this one for awhile but sort of forgot about it, ooops. I've recently re-discovered it though and I'm so excited to read it. I've loved Sarah's other works
Prisoner of Night and Fog: So excited to read this one! My friend bought it for me and I totally adore historical fiction. I've heard some great things about this one, hopefully I'll love it.
~Thank you Entangled Teen, Simon Pulse and my lovely friend~
Current Giveaways
The following two tabs change content below.
Melanie is one of the totally fabulous bloggers at YA Midnight Reads. She's a 16 year old student from Melbourne, Australia. She is normally found binge watching TV series, reading , blogging, procrastinating or fangirling about how Percabeth is the best ship ever. She's also a lover of caps lock and uses it excessively.
Want more posts like this?