A Breath of Frost

by Alyxandra Harvey
Series: The Lovegrove Legacy, #1
Publisher: Bloomsbury Australia
Release Date: January 7, 2014
Genres: Fantasy, Historical, YA
Pages: 496
Source: Received in exchange for review
Goodreads | Purchase
In 1814, three cousins—Gretchen, Emma, and Penelope—discover their family lineage of witchcraft when a binding spell is broken, allowing their individual magical powers to manifest. Now, beyond the manicured gardens and ballrooms of Regency London, an alluring underworld available only to those with power is revealed to the cousins. By claiming their power, the three cousins have accidentally opened the gates to the underworld.

Now ghouls, hellhounds—and most terrifying of all, the spirits of dark witches known as the Greymalkin Sisters—are hunting and killing young debutante witches for their powers. And, somehow, Emma is connected to the murders…because she keeps finding the bodies.

Can the cousins seal the gates before another witch is killed…or even worse, before their new gifts are stripped away?
I haven't read any historical fiction in a long time so this felt like a nice breath of fresh air for me. (HAH! See what I did there?) But seriously, this book was adorable. Everyone has said it already but I don't care because it simply is. There's no other word in the dictionary that can suffice. So if you love the adorbs, this book is totally for you. If you don't, this book is still for you. Because I said so. But then you'll all be like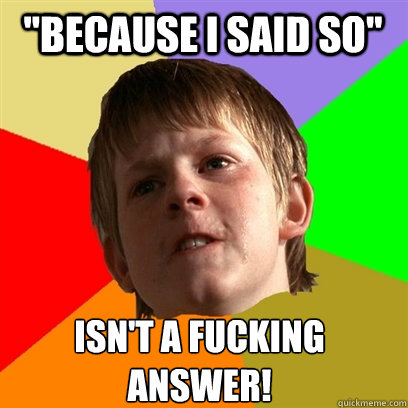 So let me convince you.
Reasons to read A Breath of Frost:
1. The relationships in this book are the highlight. Emma, Gretchen and Penelope are a trio of tightly nit cousins, they recenrly discovered their family lineage of witchcraft after a binding spell was broken, making the cousins now in danger. I love how the three are always looking out for each other and are ready to kick butt at anyone. They were basically triplets, and knew exactly how to lighten each other' mood. For instance:
"He called me fat." [Penelope]
Emma hissed out a breath. "I beg your pardon."
"It's nothing, really." She forced her voice not to wobble. "He embarrassed me, that's all."
"Think how embarrassed he'll be when I wrap his smalls around his fat head."
[…]
"Why does Emma look like she's swollen a bee?" Gretchen asked when her cousins pushed their way toward her.
"Mr. Cohen called Penelope fat," Emma replied.
Gretchen's smile faded. "Did he, now?"
"It's nothing." [Penelope]
"I hope he wakes up swollen like a balloon," Gretchen muttered.
2. There is an extremely likable lead character. We do get to touch in with quite a lot of people's perspectives however the author mainly narrates from Emma's point of view. People steered away from her due to her mother's condition and she did not have much of a significance. Still, she had a bright nature and was eager for adventure, a strong protagonist in and out.
3. There's none of that romance crap. Sure, we have a main focal romance in A Breath of Frost but there's no love triangle, heavy angst or instant-love. There's no irrelevant drama and nothing overly cheesy. The romance is sweet and fluffy, just like this book. While I did not like Cormac at the start–the way Emma had portrayed him made me want to slap him every time he appeared but soon we find out his real intentions and everything makes sense. Cormac had always wanted to do what was right for both of them.
4. The writing transported me back to the 18 hundreds. Man, this lady knows how to write in this time period. She describes everything elaborately–perhaps a little too elaborate at times (it's freaking 500 pages O_O)–Alyxandra knows exactly how to use the English language effectively. Posh, sweet and descriptive, I will be going through to read more of Alyxandra's books because of this. Let me share an example:
Extensive windows and a curved glass ceiling held in the warmth of hundreds of flowers. The marble pathway wound around pots of daffodils, lilac branches in glass vases, and blankets of lilies pressing their white petals against the windows. She tried to see the stars through the ceiling but mist clung to the glass, obscuring the view. Instead, she contented herself with wandering through the miniature jungle, listening to the faint strains of a waltz playing from the ballroom.
It wasn't all she heard.

[and]

The sky opened overhead like a broken water jug. Rain pattered over the roof, soaked their dresses and tangled their hair like seaweed. In moments, the gardens were a maze of ruined silk, mud, and slippery stone.
Tell me your secrets, Alyxandra! How do you write so magnificently?
5. The world building. Along with the writing, it was easy to digest and was not thrown at the readers all in one heap.
So yeah, if you won't read it for the adorbs, read it for those 5 reasons.
The reason why I didn't give this book 5 stars then? I struggled at times in this book due the the length. 500 pages. FIVE HUNDRED OF THEM. This book could have done perfectly well with less. Much less.
I could go on quoting this book for hours but I won't because that would just ruin the enjoyment for everyone else. I highly recommend this book for people who want a good historical fantasy.
Melanie, out.
~Thank you Bloomsbury Australia for sending me this copy!~
The following two tabs change content below.
Melanie is one of the totally fabulous bloggers at YA Midnight Reads. She's a 16 year old student from Melbourne, Australia. She is normally found binge watching TV series, reading , blogging, procrastinating or fangirling about how Percabeth is the best ship ever. She's also a lover of caps lock and uses it excessively.
Want more posts like this?