This meme was created for YA Midnight Reads as a discussion post of all things bookish.
———
Heeey people! So just a quick announcement: future discussion posts will be a rotation of Celine, Larissa and myself. So next week, Larissa will be here with a post and then Celine and so on. 😀 Perhaps, when possible we will do all three of us on a specific topic.
Back in 2013, I had a truck load of time to blog. I barely had any homework (and it was really easy stuff as well) and my school was right next to my house. I slept late, and there wasn't that much pressure on my academics. But 2014 was and still is a significant milestone in my life. I've moved to a selective school (meaning homework homework homework) and I spend over 3 hours on public transport on average in a day. And by the time actually manage to get home, there's a nice stack of homework staring at me. 

Anyway, I named my discussion post "Discussing Through Midnight" originally because the first time I wrote my post, it was around 2am in the morning. I was bored and this idea had just surfaced. And also, because it goes well with my blog name, lol.
Life As A Blogger in 2014? It's hard. I love blogging and I don't want to ever stop but I'm going to be posting less and less as the years go by into Year 11 & 12. I know that's like 2 freaking years away but it's never felt so close O.O Gah, I keep going off on a tangent. This was meant to be a post to show what my daily routine is like. *blogger fail*
6:00am: My first alarm goes off. It's the annoying 'Old Car Horn' one on the iPhone because well…it's annoying and crazy loud. Pretty much the only one that I can hear. What can I say? I'm a deep sleeper.
6:05am: Second alarm goes off. Another five mins later, so does another, and another. The first alarm never works. I wake up back go right back to sleep again.
6:20am: I actually manage to fall out of bed. It is the saddest part of my day. I just want to do this all day: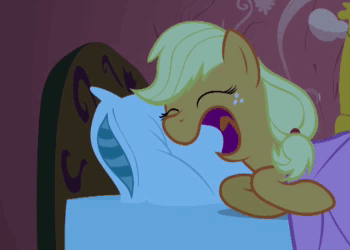 6:55am: I go to school.
8:20am: I get to school. Yep that's right. It takes me one and a half bloody hours just to get there. I read while I'm on the train. Sometimes I sleep.
3:10pm: School finishes! My school is like a peak hour and today, I had nothing to hold onto while standing on the tram so I was collapsing into everyone. My friends were laughing at my expressions. I make great friends, don'tcha agree?
4:50pm: I make it home. The way back on the train basically consists of me sleeping (again) or reading. I don't know anyone who goes on my train line from school–which I actually prefer because then I don't have to waste my time talking to them and use my precious time for reading instead. I legit have no other times to read now. Yes, I know, I am awfully antisocial but sometimes it's for the best 😛
5:00pm: I sometimes blog first. My posts normally go up at 6:00pm and I suck at scheduling ahead. I sometimes don't blog at all. Larissa or Celine are way more organised than me. They have posts ready 10 days in advanced. I can be such a terrible blogger.
6:00pm: Expectation:
Reality:
Somewhere during this I peel my hands off twitter and actually do some homework and play piano
I also have food.
I also do some blog commenting.
10:30pm: Arguing with my co-blogger over at Finding Bliss in Books, Ellis. We have great debates. She recently screenshotted my tweet about saying that I'd post a selfie when it's my 2nd blogverse. (*EDIT* So did Bec. Cruel, cruel people.) She tells me she won't forget this and will make sure I do end up posting a selfie. (Probs because then she'll be able to prove that I'm a 60 year old man in a 14 year old girl disguise) She makes the Internet a miserable place as well ;___;
10:40pm: After winning the argument, I can sleep in peace. (Note how early I sleep now, I used to go to bed at 1am last year. O.O)
So yeah. I have a pretty boring but really different life as a blogger now.
What about you guys? What does your day look like in real life?
The following two tabs change content below.
Melanie is one of the totally fabulous bloggers at YA Midnight Reads. She's a 16 year old student from Melbourne, Australia. She is normally found binge watching TV series, reading , blogging, procrastinating or fangirling about how Percabeth is the best ship ever. She's also a lover of caps lock and uses it excessively.
Want more posts like this?