Title:
The Zigzag Effect
Author: Lili Wilkinson
Publisher: Allen & Unwin
Genre: YA, contemporary, mystery
NOT IN SERIES
Release Date: April 1, 2013
Pages: 360
Source: Borrowed it
Sage is delighted to land a holiday job with a magician. It will earn her the money she needs for the photography course she's coveted since she first picked up a camera – and working for the The Great Armand should be interesting, right? Plus there's a cute stagehand named Herb, who could make it even more interesting.

But one night Sage, Herb and the magician's assistant Bianca stay late at the theatre, and a wand gets broken… on the stage. Bianca is horrified, convinced they've brought a curse upon themselves. Then Armand is nowhere to be found – and Sage and Herb are mysteriously locked in the storeroom. Together. Overnight.

Sage must figure out who to trust, who's hiding secrets, what's real and what's just clever trickery. Because when a person truly disappears, it is likely that there are more sinister elements at work than magic…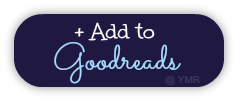 '"Magicians don't do real magic. We do effects. Using all sorts if misdirection and sleigh of hand. But there is no real magic."'
I guess this is one of those books that smack bang in the face tell me I am a whimp. The Zigzag Effect is by no means creepy or horrifically scary. Yet still, late at night I could not read any further until the next day due to my sudden wash of hyperventilation. Practically going There's a ghost in my house. It's a magician ghost. AHHH…! My house is haunted. WHA. What was that. *hears light creak in the floorboards* I'll just stop there- you get the point, horror is not my thing and quite frankly, anything to do with ghosts. No matter how much I feel courageous and rave a horror novel occasionally, I believe I've finally come to the conclusion that I won't be ever ever ever (starts singing Taylor Swift) reading ghostly horror novels for a long time. Even though this technically wasn't meant to be scary. Or horror. (Yeah, just laugh at me, y'all. Thanks)
On whole, The Zigzag Effect was a boisterous novel filled with a sweet but inconsistent romance, average characters and predicable culprit at the end. But hear me out, this did not necessarily mean I did not like this novel, I enjoyed this in the essence that Wilkinson could create a fantastic family connection and suspense that dragged through full of light eerie and mystery. The research was also a remarkable part which helped in creating an intricate plot line.
Just moving from Queensland to Melbourne, Sage doesn't feel at home. Unsettled, short on money and lonely, she begins a summer job at the theatre for Armand the Magician. After all, not only will it be some fun, but also will pay the tuition fees for photography classes- all Sage has ever wished for. Yet when one night when Sage and the cute backstage helper, Herb get stuck in a room together, something is up. Could it possibly be the ghost of a past dead magician haunting the theatre and every move Sage makes? A thoroughly magically humorous novel.
The characters on average, were enjoyable. However, there were character flaws from Sage and Herb that I couldn't help but pick up on. Both were easily provoked and awfully sensitive. Sage, after barely hearing a conversation between her parents concludes immediately that her parents were getting a divorce. Who does that? Moreover, Herb jumps onto the tiniest statements and creates a cacophony clearly irrelevant and eye roll worth. He also happens to be arrogant. On the other hand, I appreciated the thought and clear mindedness our protagonist and antagonist held as they attempted to unravel the mystery.
Another aspect that I was so-so on was the romance. Call me picky but it had angst, a little domination and egotistical touch to it. While the plot was fantastic and some chemistry scenes here were awkwardly adorable, lowering the attention here would've been much better.
Whilst the small qualms in The Zigzag Effect were present, the research, magic and family relationships were cogent. Recommended to people who love Lili Wilkinson's works.
The following two tabs change content below.
Melanie is one of the totally fabulous bloggers at YA Midnight Reads. She's a 16 year old student from Melbourne, Australia. She is normally found binge watching TV series, reading , blogging, procrastinating or fangirling about how Percabeth is the best ship ever. She's also a lover of caps lock and uses it excessively.
Want more posts like this?