Title:
Second Chance Summer
Author: Morgan Matson
Publisher: Simon & Schuster Australia
Genre: YA, contemporary, romance
NOT IN SERIES
Release Date: June 7, 2012
Pages: 468
Source: Borrowed it
Taylor Edwards' family might not be the closest-knit—everyone is a little too busy and overscheduled—but for the most part, they get along just fine. Then Taylor's dad gets devastating news, and her parents decide that the family will spend one last summer all together at their old lake house in the Pocono Mountains.

Crammed into a place much smaller and more rustic than they are used to, they begin to get to know each other again. And Taylor discovers that the people she thought she had left behind haven't actually gone anywhere. Her former best friend is still around, as is her first boyfriend…and he's much cuter at seventeen than he was at twelve.

As the summer progresses and the Edwards become more of a family, they're more aware than ever that they're battling a ticking clock. Sometimes, though, there is just enough time to get a second chance—with family, with friends, and with love.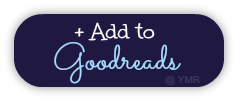 'A thousand moments that I had just taken for granted- mostly because I had assumed that there would be a thousand more.'
Second Chance Summer, summarised in one word could possibly be emotive. Packed with varying degrees of emotional states from the main character and to us readers, Matson's story unravels essentially to be a summer of second chances at love, friendship and family connections. A pleasing novel- which I'll admit, got a few tears at the end, still seemed to lack more detail and realism. Let me rephrase that, Second Chance Summer is unmitigatedly real- characters, relationships and plot, however everything reworked itself and seemed… a little too perfect. After all, things left for so long, broken and detached, could they possibly be renewed within a summer so simplistically? The theme of deep and harsh topics is already of present, so I feel somewhat inclined for a higher and more intricate climax and resolution filled with jagged points.
Taylor, was full of character. She's feeling awkward with her family as it's never really connected closely- siblings years apart and complete contrasts in personalities and interests. Lost, her father has just been informed that he has three months to live, which is why the family is going back to their holiday house, to relax and have the best last summer. And even more importantly, confused, on so many levels. There's Henry, her twelve year old boyfriend from five years ago and Lucy, best friend a.k.a soul mate. Matson tackled Taylor's character development and personality in a riveting manner, utterly effortlessly.
The romance entwined here was bittersweet, gradual and completely delectable. As both Taylor and Henry were fantastic characters as individuals, the chemistry here was expectedly strong and true. Moreover, it had a complicated touch to it, while not turning it into a "you are too good for me" stereotype romance. The complicatedness was a tension from 5 years ago and the way it was rekindled and meddled with here. Delicate and raw.
An issue I had with this novel was that I wanted more of a family development. There was one, yet small and swift in the near closure of Second Chance Summer. A significant and moving one added would have made this novel close to perfect in that essence. Tension, sensitivity and trust are addressed here.
A Sarah Dessen-esque novel compact with changes of scenery and tones from bitter mornings at home and romantic nights on the seashore, the prose here is nothing to be overseen, neither is the core message being impeded. Recommended to lovers of Sarah Dessen and Sarah Ockler.

(ACTUAL: 3.5)
The following two tabs change content below.
Melanie is one of the totally fabulous bloggers at YA Midnight Reads. She's a 16 year old student from Melbourne, Australia. She is normally found binge watching TV series, reading , blogging, procrastinating or fangirling about how Percabeth is the best ship ever. She's also a lover of caps lock and uses it excessively.
Want more posts like this?