Title:
Dirty Little Secret
Author: Jennifer Echols
Publisher: MTV Books
Genre: YA, contemporary, romance
NOT IN SERIES
Release Date: July 16, 2013
Pages: 288
Source: Received in exchange for honest review
Bailey wasn't always a wild child and the black sheep of her family. She used to play fiddle and tour the music circuit with her sister, Julie, who sang and played guitar. That ended when country music execs swooped in and signed Julie to a solo deal. Never mind that Julie and Bailey were a duet, or that Bailey was their songwriter. The music scouts wanted only Julie, and their parents were content to sit by and let her fulfill her dreams while Bailey's were hushed away.

Bailey has tried to numb the pain and disappointment over what could have been. And as Julie's debut album is set to hit the charts, her parents get fed up with Bailey's antics and ship her off to granddad's house in Nashville. Playing fiddle in washed-up tribute groups at the mall, Bailey meets Sam, a handsome and oh-so-persuasive guitarist with his own band. He knows Bailey's fiddle playing is just the thing his band needs to break into the industry. But this life has broken Bailey's heart once before. She isn't sure she's ready to let Sam take her there again…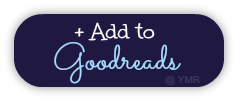 If I roll my eyes another time, they will fall out of their sockets. What disappointed me ultimately was one major aspect, the artificiality and ludicrousness of this novel. With the minor frustration on Sam and Bailey, I pretty much pulled my hair bald after reading- thankfully I still had some sanity left inside me to not actually do that- also, the musical addition and countrified-ness livened this book to a larger measure. Utterly forgettable and spurious, Dirty Little Secret did not deliver no matter how much I lowered my expectations. For my first Jennifer Echols book, first impressions aren't looking too good.
One tragic day changed everything. Bailey and her younger sister, Julie have been playing the fiddle as a duet for several years. Together. Never apart. Yet when a music company hands Julie a contract and also persuading Bailey along the way to disappear from social media, their parents can do nothing but comply. After all, getting one member of the family successful and famous is good enough, right? Now, Bailey, an outcast to her parents and sister, she lives with her grandfather performing gigs at the mall. All until she met Sam when her heart became instant lovey and all lovey dovey.
I am no person to want to punch someone in literal sense, but after reading Dirty Little Secret, I want to throw Sam and Bailey in a boxing match and knock 'em senseless. Bailey could have been an appreciable character if it weren't for her spoilt and ill mannerisms along with crazy ignorance. Practically everything about her attitude came out as disconnected and as relatable as a speck of dust. Moreover, Bailey was pretty much too perfect to be true. If she was pitch perfect, why would her parents ignore that? Are her parents as stupid as donkeys? Ugh.
Sam is no better, if not worse. Here's a few problems that made me almost get a bruise after banging my head against the wall constantly:
Manipulative. Sam manipulates people way too much. He freaking tells Bailey to perform in just one gig and no more, then the next time he says the same thing. This leads me to my next point.
Goal driven. Sam will do anything in or even out of his reach to achieve a goal. In this case, play for a record company. He is so convinced that Bailey is the key to success he drags her along. Just to dissuade you a little more, here's another infuriating issue.
Liar. He's a bloody liar. He lied about not being a liar. Lied by being a sweetheart, even though some things were so obvious to the reader, Bailey acted all oblivious and brain dead. Therefore, the protagonist and antagonist of Dirty Little Secret can be only summed up as fake and heartbreaking. In the literal sense of tearing up my heart so I have no supply of blood, hence killing myself.
The romance, I shall just leave as this. Cold and hot, never consistent and the title should be changed to Flirty Little Bastards because of this.
Okay, children. One last little qualm. The logic and research. Firstly, there is no logic in the plot of reasoning in Bailey's brain. The plot holes here were surprising and jarring, nothing really was like one and one equals two. More like negative sixteen. Yeah, that's ridiculous the idea was. Secondly, the research bothered me a tad. While I adored the music addition to Dirty Little Secret, near the beginning I was pondering on and on over this fact as a pianist myself: There are no such things as major fourths, only perfect fourths.
No matter how much I wanted myself to love this countrified novel, my low expectations were not met. Majority of this novel frustrated me and it's a miracle I did not DNF it.
Thank you MTV Books for the review copy!
(ACTUAL: 1.5)

The following two tabs change content below.
Melanie is one of the totally fabulous bloggers at YA Midnight Reads. She's a 16 year old student from Melbourne, Australia. She is normally found binge watching TV series, reading , blogging, procrastinating or fangirling about how Percabeth is the best ship ever. She's also a lover of caps lock and uses it excessively.
Want more posts like this?