Title:
A Summer of Sundays
Author: Lindsay Eland
Publisher: Egmoont USA
Genre: MG, contemporary, mystery
NOT IN SERIES
Release Date: July 9, 2013
Pages: 336
Source: Received in exchange for honest review
When you're the third of six kids, it's easy to get lost in the shuffle, but Sunday Fowler is determined that this summer she'll find the one thing that makes her stand out from her siblings.

And when she discovers a silver box in the basement of the library her parents are renovating, she might just have found something to gain her the attention she so craves. Inside is a series of letters addressed to "The Librarian" and a manuscript. But who wrote them? With the help of annoying neighbor-turned-new-friend Jude, Sunday is determined to track down the author. And when she unveils this novel to the world, she'll be famous!

But uncovering this manuscript means stirring up secrets that some people in the town hoped to keep buried. And Sunday must decide if some things — loyalty, trust, friendship — are worth more than her name in the headlines.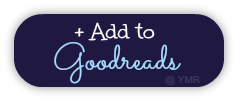 While not a flawless novel, A Summer of Sundays is an ideal novel for young middle grade readers searching for a light, humorous read. Yes for me, it was not awfully suitable, but if I were to go back two years or so and read this, I can say definitely that I would love this debut to a great extent.
All Summer ever wanted to do was to stand out. Be noticed and cared for by her family. However that's pretty tough when your the third of six diverse children. Yet when the family plans a trip and leaves without noticing Summer's absence, she reluctantly decides it's time to make her mark. In style. An absorbing read filled with quirkiness of a misshapen family, humour, light mystery and fun writing, A Summer of Sundays also shows briefly about a young, eleven year old finding her way to be something bigger.
Immediately, upon meeting Summer I could sympathise and comprehend her situation. Her voice is exactly what I was like at the age of eleven. A little whiny, always turning things into missions/ massive milestones in life and utterly lost. Eleven and twelve is the ages where young, cute little children develop into teens, and like me, I was a little lost and all over the place. Summer is full of character, and genuine. No matter how much people claim her for being over reactive, this is a younger protagonist we are dealing with.
Our plot is rather… unbelievable. It's stretching reality a little but altogether fascinating to watch expand and grow along with the fun mystery- which admittedly was predictable. (But hey, let me feel like a fortune teller for once, okay?) There's a little whisp of a romance camouflaged between all the plot and mystery. Gladly, it wasn't some angsty teenager gunk which clearly is not suited for this genre. It wouldn't even be a subplot- more like a little interesting backdrop for the audience to seek out just barely.
Getting a little personal and irrelevant but must simply be stated. (Go on, just ignore me. I can't help myself) I love Jude for one main reason: There is a scene where they are writing a list of favourite authors and I was practically chanting Rick Riordan's name to Jude and Summer (in other words I was screaming at my kindle) and then Jude just happens to write down, 'Rick Riordan'. Excuse me as I go and flail. But seriously, ERMAHGERD.
A Summer of Sundays is a satisfying read that I'm sure middle grade readers a going to rave about. A light mystery, hint of romance and a girl finding a way to make her mark, is what this book is all about.
Thank you Egmont USA for the review copy!

The following two tabs change content below.
Melanie is one of the totally fabulous bloggers at YA Midnight Reads. She's a 16 year old student from Melbourne, Australia. She is normally found binge watching TV series, reading , blogging, procrastinating or fangirling about how Percabeth is the best ship ever. She's also a lover of caps lock and uses it excessively.
Want more posts like this?