Title:
You Look Different In Real Life
Author: Jennifer Castle
Publisher: HarperTeen
Genre: YA, contemporary,
NOT IN SERIES
Release Date: June 4, 2013
Pages: 368
Source: Received in exchange for honest review
For the rest of the world, the movies are entertainment. For Justine, they're real life.

The premise was simple: five kids, just living their lives. There'd be a new movie about them every five years, starting in kindergarten. But no one could have predicted what the cameras would capture. And no one could have predicted that Justine would be the star.

Now sixteen, Justine doesn't feel like a star anymore. In fact, when she hears the crew has gotten the green light to film Five at Sixteen, all she feels is dread. The kids who shared the same table in kindergarten have become teenagers who hardly know one another. And Justine, who was so funny and edgy in the first two movies, feels like a disappointment.

But these teens have a bond that goes deeper than what's on film. They've all shared the painful details of their lives with countless viewers. They all know how it feels to have fans as well as friends. So when this latest movie gives them the chance to reunite, Justine and her costars are going to take it. Because sometimes, the only way to see yourself is through someone else's eyes.

Smart, fresh, and frequently funny, You Look Different in Real Life is a piercing novel about life in an age where the lines between what's personal and what's public aren't always clear.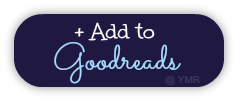 Thank you HarperTeen for sending me this copy. No compensation was given or taken to alter this review. 'This is not a soap opera, folks. This is my life. And if is absolutely, positively as unamazing as you can get.'
Sometimes I wonder how on world can I conjure up enough words into a review. The answer is simple, really: A lot was happening on the novel. Unlike others, You Look Different In Real Life for me was a rather bland ride, only exploring a few ideas of character development, an okayish premise and some romance. In other words, there wasn't much going around so I was generally bored.
The compendium of You Look Different In Real Life is relativity unique and fascinating. Five at Six was a documentary of 5 six year olds in daily life, interviewing them and then sharing it on the big screen. Ideally, 5 years later, we get to meet up with the same 5 kids when they are 11. Now, all aged 16, when mood swings, relationships and all the drama stirs, us readers follow them as the newest documentary is in production. For such a promising idea, I felt deflated at the end as it wasn't executed as well as I'd desired.
One likeable point of this novel were the characters; in terms of development, personality and interactions. Let's start with our main character, Justine. By no means is this girl perfect, in fact, she was the one I held a repugnance towards. Her attitude is toned with layers of confusion, ignorance and I-will-do-everything-you-tell-me-not-to-do. I enjoyed learning about Justine's disorientation about the abrupt downfall in her friendships but her attitude at times go on my nerve to the point where I just wanted to strangle her.
The supporting characters, were much more relatable and provoking to read about. We have Felix- Justine's only friend-but seems to be bid ing some secrets of his own under that film of positivity. Rory- who we barely know. Keira- who used to be Justine's best friend but something passed through them that now is a tense agreement of silence. And Nate- Justine's ex-boyfriend who now suddenly wants to be friends with her again. Each and everyone of them has their own segment of this story that we get to explore and experience. They develop flawlessly throughout the book with great significance. Moreover, all five of our characters can be easily defined as Castle accomplished a lovely job at creating each character so originally.
The main thing that disappointed me in You Look Different In Real Life was the lack of making the synopsis into something more compelling and the amount of movement here. I was constantly bored and wondering when the hell something interesting was going to occur.
It can be drawn that this novel was not my cup of tea as the synopsis had mislead me. Other than that, if you are someone who loves the character aspect of issues, this could be worth a try.

The following two tabs change content below.
Melanie is one of the totally fabulous bloggers at YA Midnight Reads. She's a 16 year old student from Melbourne, Australia. She is normally found binge watching TV series, reading , blogging, procrastinating or fangirling about how Percabeth is the best ship ever. She's also a lover of caps lock and uses it excessively.
Want more posts like this?