Title:
The Bell Between Worlds
Author: Ian Johnstone
Publisher: HarperCollins Australia
Genre: MG, fantasy
Series: The Mirror Chronicles #1
Release Date: June 6, 2013
Pages: 512
Source: Received in exchange for honest review
A glorious epic fantasy in the grand tradition of C.S. Lewis and Philip Pullman, and a major publishing event, The Mirror Chronicles will take you into another world, and on the adventure of your lifetime…

Half of your soul is missing. The lost part is in the mirror. And unless Sylas Tate can unite the two worlds, you will never be whole again.

Sylas Tate leads a lonely existence since his mother died. But then the tolling of a giant bell draws him into another world known as the Other, where he discovers not only that he has an inborn talent for magic, but also that his mother might just have come from this strange parallel place. Meanwhile, evil forces are stirring, and an astounding revelation awaits Sylas: that the Other is a mirror of our world, and every person here has their counterpart there, known as a Glimmer. As violence looms and the stakes get higher, Sylas must seek out his Glimmer, and unite the two halves of his soul – otherwise the entire universe may fall…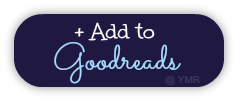 'You are able to see the world as it is promised for us.'
While I could cherry pick out the flaws easily, there were several aspects of The Bell Between Worlds that I appreciated to a great extent. However, I'll I have little qualm and banter here about the synopsis. For me, I felt like it either gave away too much or the plot was too slow. Regardless, a little less in the synopsis would've been beneficial.
Sylas Tate has had a pretty monotonous and uneventful life so far, all until the day he met Mr. Zhi. Once Sylas finds himself thrown into another world- also known as the Other- he learns things beyond his imagination. Beyond what he dared to believe. And maybe even discover the strange occurrences about his mother. A journey filled with light and dark. Good and evil. Imagination and magic, a story about a young boy to save the world. This novel left me somewhat mildly pleased.
One of the key points that were enjoyable was the characters. All personalities were unique and sensitive, in the essence that they could feel so vivid and alive. For Sylas, his perceptiveness and straight mindedness shone. While he had an unfortunate and messed up past, he pushed away this and got on with his task and kept a determined attitude. At times, I did feel that he came out as oblivious to situations but, I guess that's just what builds a character to be more real as he is a little younger than the age I'm prone to reading.
Our relationships with supporting characters were another cogent part. Two that I cannot to thinking about are; Sylas and his uncle. Virtual opposites, Sylas is full of youth, imagination and brightness. His uncle, on the other hand leads a pessimistic life filled with sneering remarks and demands. The way these two character interacted was fascinating and in many lovely way, pitiful. Sylas and Simia was another connection I adored. Being a MG genre novel, this was not necessarily a chemistry romance. It was a new born friendship that endured evenly and steadily as the novel progressed. Whether this develops into something more in the next instalment, I'm still very impressed that Ian Johnstone could create a believable friendship so quickly, besides, MG romances rule if they take long book lengths to spark.
For the next part, I can not exactly pin point whether it's positive or negative. Both have its perks. The writing was beautiful, descriptive and illusional. However. I could feel myself becoming bored as it dragged on and on, sometimes pointless. This basically lead to be skimming half of the novel. Fortunately enough, the perk was the world building. One of the best worlds I've seen constructed so magnificently and creatively. I could feel myself engrossed and living in the Other world.
Overall, The Bell Between Worlds is a fantastic MG debut novel that had magnificent world building and connections. A little less detail in the synopsis and writing would have made this book much more readable and less predictable. Recommended to lovers of The Golden Compass.
(ACTUAL: 3.5)
The following two tabs change content below.
Melanie is one of the totally fabulous bloggers at YA Midnight Reads. She's a 16 year old student from Melbourne, Australia. She is normally found binge watching TV series, reading , blogging, procrastinating or fangirling about how Percabeth is the best ship ever. She's also a lover of caps lock and uses it excessively.
Want more posts like this?