Title:
Stung
Author: Bethany Wiggins
Publisher: Bloomsbury Australia
Genre: YA, dystopia, science-fiction
Series: Stung #1
Release Date: July 4, 2013
Pages: 294
Source: Received in exchange for honest review
In a world in crisis, children are the future. Part of the cure. Not now. Children are deadly. Marked one to ten. Fiona is a TEN. She just doesn't know it yet . . . She doesn't know her true strength.

Fiona doesn't remember going to sleep. But she has woken to find her entire world has changed – her house is abandoned and broken, and her neighbourhood is barren and dead. Even stranger is the tattoo on her right wrist that she doesn't remember getting but somehow knows she must cover at any cost. And she's right. When the honeybee population collapsed, a worldwide pandemic occurred and the government tried to bio-engineer a cure. But instead the vaccination turned people into ferocious, deadly beasts. They have been branded as a warning to unvaccinated survivors. Key people needed to rebuild society are protected inside a fortress-like wall. Fiona has awakened branded, alone and on the wrong side of the wall . . .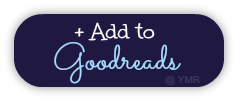 Thank you Bloomsbury Australia for seeming me this copy. No compensation was given or taken to alter this review.
Stung promised a synopsis and concept that could've been breathtakingly original and cunning in a sense. However this vision was immediately wiped away after a couple pages in.
The foundation of the idea was probably the only aspect I found enjoyable. We have a world based around bees. Since bees, are essential necessary to human life, scientists decide to reform and reproduce bees at an abnormal rate. Except something went wrong, the bees' sting carry a disease which soon became viral and then, named the 'Bee Flu'. In attempt to save the people, a cure was created which, more or less failed epically. Soon the world just went crazy and children were mad. Kaboosh. Here's our dystopian world.
I'll take a different approach in reviewing this novel by giving out a few disclaimers.
1. Is it an issue if your main character is stupid?
Fiona just was not the main character I was searching for in this run down world. Instead of the elite, strong and clear minded female protagonist, I got a whiny, clueless and impulsive girl. I couldn't relate to Fiona at all and the way she processed thoughts were so illogical I wanted to rip my hair out. Even said, I can comprehend the fact that Fiona isn't meant to really know everything at the beginning, but she had not much motivation to know anything either way. She wasn't awfully curious and confused. Which also adds another problem to her list- unrealistic.
2. Do you hate it when there isn't enough world building?
Like the sound of this novel? Like the idea and how it's fleshed out? Curious about what happens further on in the world Wiggins constructed at the beginning. Sorry but this aspect is currently, and sadly will always be, unavailable. Being the only part of the novel I was fascinated by, I was hugely disappointed to discover no more development in the world. There were so many unanswered questions whirling in my head that was in desperate need of an answer to. Thankfully, there is a book two! (Not that I'm so eager to read it)
3. Is romance dominating the plot a constant issue for you?
Oh gee, wow. As if I never saw this coming. We have a romance and like hell is it dominating when it kicks in. Bowen and Fiona's romance didn't feel rather real or chemistry-like in my opinion. There's a dash of angst, splash of cheesiness and a cherry on top that is sweet with ascendancy. Also, might I add, a hint of instant love. I just wasn't feeling it.
4. Does swift and brief writing bother you?
Everything in Stung seemed too rushed for my tastes. While diving into the action is something I appreciate, this felt like I was just skipping a paragraph or two every now and again. This book could've had more dedication in the writing and contain more intricate descriptions.
If you answered yes to all the above, I suggest you take a second look at this novel as you may not find it as enthralling as it would've seemed. Of course, if none of that really bothers you to a great extent, Stung has a magnificent idea and setting which many dystopian lovers will adore. Recommend to people who enjoyed Article 5.

The following two tabs change content below.
Melanie is one of the totally fabulous bloggers at YA Midnight Reads. She's a 16 year old student from Melbourne, Australia. She is normally found binge watching TV series, reading , blogging, procrastinating or fangirling about how Percabeth is the best ship ever. She's also a lover of caps lock and uses it excessively.
Want more posts like this?