Title:
Spies and Prejudice
Author: Talia Vance
Publisher: Egmont USA
Genre: MG, mystery, romance
NOT IN SERIES
Release Date: June 8, 2013
Pages: 304
Source: Received in exchange for honest review
Pride & Prejudice meets Veronica Mars in this slick romantic spy-thriller where nothing's as it seems.

Berry Fields is not looking for a boyfriend. She's busy trailing cheaters and liars in her job as a private investigator, collecting evidence of the affairs she's sure all men commit. And thanks to a pepper spray incident during an eighth grade game of spin the bottle, the guys at her school are not exactly lining up to date her, either.

So when arrogant—and gorgeous—Tanner Halston rolls into town and calls her "nothing amazing," it's no loss for Berry. She'll forget him in no time. She's more concerned with the questions surfacing about her mother's death.

But why does Tanner seem to pop up everywhere in her investigation, always getting in her way? Is he trying to stop her from discovering the truth, or protecting her from an unknown threat? And why can't Berry remember to hate him when he looks into her eyes?

With a playful nod to Jane Austen, Spies and Prejudice will captivate readers as love and espionage collide.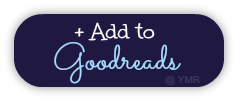 Thank you Egmont USA for sending me this copy. No compensation was given or take to alter this review.
'"I don't get paid to have fun. I get paid for proof."'
The first impression I got from this book was the title. Mission impossible theme song immediately went off in my head. So if we were to go with that mysterious, tense music, Spies and Prejudice fell short of what I was hoping for. I'm no fan of titles that are a mock up of classics, yet somehow, I decided to pick it up and see what I'd think.
Mixed with quirky names, humour, mystery and a complicated romance, Spies and Prejudice was somewhat just satisfying enough to keep me reading the entire time. By no means dauntingly horrible or fantastically flawless, this is a book fans of Veronica Mars will be yearning for. After all, what could possibly go wrong in a teen spy novel?
Strawberry Fields lost her mother when she was eight years old. It was always ruled out to be a tragic accident. But what happens when Berry finds a document that may discuss otherwise? As the mystery becomes more confusing, we come across the unnerving Tanner who is practically stalking Berry at every turn. Could he possible has something to do with this mystery?
Berry, our main character was a tolerable character, but no means my favourite. Her personality was solid, filled with sassiness, humour and straight forward. Normally, I'm no fan of this mix but Vance drew Berry's character far better than my first impression. She doesn't care about the small issues or her looks, she cares about the life changing and significant segments of life which I appreciated.
Another point I relatively enjoyed was the connections between Berry and her best friend, Mary Chris Moss (get it?!) as well as between her father. For this best friend relationship, it wasn't all sunshines and cupcakes, we had a point where the connection was rather tense and shaky which could only outline the authentic-y of them. Berry and her father, seemed like a normal father-daughter connection at the beginning, but like the best friend one, there are so many more layers to explore and feel for.
Our love interest, Tanner pretty much shows up first thing in the book. Snarky, arrogant and teasing, I wasn't exactly shipping this couple at all. It's a bit like angst to a less horrifying level. The chemistry between them felt rather surreal to me and I was just not feeling much, unfortunately.
Spies and Prejudice was rather disappointing but still bearable. Despite my distance with the romance, Tanner and idea, a pretty good shot. Recommended to people who are looking for a cute, light read. (I know, a million people have said it but its true!)
(ACTUAL: 2.5)
The following two tabs change content below.
Melanie is one of the totally fabulous bloggers at YA Midnight Reads. She's a 16 year old student from Melbourne, Australia. She is normally found binge watching TV series, reading , blogging, procrastinating or fangirling about how Percabeth is the best ship ever. She's also a lover of caps lock and uses it excessively.
Want more posts like this?