And I am…
Title:
Solstice
Author: P. J. Hoover
Publisher: Tor Teen
Genre: YA, dystopian, mythology
NOT IN SERIES
Release Date: June 18, 2013
Pages: 384
Piper's world is dying.

Each day brings hotter temperatures and heat bubbles that threaten to destroy the earth. Amid this global heating crisis, Piper lives under the oppressive rule of her mother, who suffocates her even more than the weather does. Everything changes on her eighteenth birthday, when her mother is called away on a mysterious errand and Piper seizes her first opportunity for freedom.

Piper discovers a universe she never knew existed—a sphere of gods and monsters—and realizes that her world is not the only one in crisis. While gods battle for control of the Underworld, Piper's life spirals out of control as she struggles to find the answer to the secret that has been kept from her since birth.

An imaginative melding of mythology and dystopia, Solstice is the first YA novel by talented newcomer P. J. Hoover.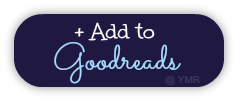 CHARACTER SPOTLIGHT: REESE
Hi! P. J. Hoover here, author of the upcoming dystopian/mythology YA novel, Solstice(Tor Teen, June 18, 2013), and today is a Character Spotlight from Solstice! Character spotlights are divided into two groups: Team Myth and Team Dystopia. Up today is Reese from Team Dystopia!
Character: Reese
Team: Dystopia
Three Things About Reese:

1) Likes to break the rules. Rules are meant to be broken, at least that's what Reese thinks. Cut flower? Check. Sneaking out at night? Check. Put a rule in place, and Reese will break it, if for nothing else than the challenge. This blows Piper's mind, seeing as how she's always been such a rule follower…until now.
2) Enemies with Shayne. Two guys. One girl. Guess what? They aren't going to get along. But the animosity between Shayne and Reese goes way deeper that a simple crush. These guys Do. Not. Like. Each. Other. At all.
3) Smells irresistible. Some guys smell good. They spray on the most trendy cologne and head out for the evening. But with Reese, there is no cologne. His scent is a part of him. It defines him. And it makes people around him (especially Piper) lose all semblance of common sense.
I love the bad boy feel of Reese. He walks the line (okay, he often crosses over). The way he tempts Piper is so much fun!
Thanks for reading and thank you for the support!
Thanks for sharing, P. J. Hoover! Reese certainly does sound like a bad boy! Greek mythology is my favourite genre and the mix between the two just seem ground-breaking.

P. J. Hoover first fell in love with Greek mythology in sixth grade thanks to the book Mythology by Edith Hamilton. After a fifteen year bout as an electrical engineer designing computer chips for a living, P. J. decided to take her own stab at mythology and started writing books for kids and teens. When not writing, P. J. spends time with herhusband and two kids and enjoys practicing kung fu, solving Rubik's cubes, and watchingStar Trek. Her first novel for teens, Solstice (Tor Teen, June 18, 2013), takes place in a global warming future and explores the parallel world of mythology beside our own. Her middle grade novel, Tut (Tor Children's, 2014), tells the story of a young immortal King Tut, who's been stuck in middle school for over 3,000 years and must defeat an ancient enemy with the help of a dorky kid from school, a mysterious Egyptian princess, and a one-eyed cat. For more information about P. J. (Tricia) Hoover, please visit her website www.pjhoover.com.
This giveaway was not hosted by YA Midnight Reads. In no way is this blog responsible for lost items.
The following two tabs change content below.
Melanie is one of the totally fabulous bloggers at YA Midnight Reads. She's a 16 year old student from Melbourne, Australia. She is normally found binge watching TV series, reading , blogging, procrastinating or fangirling about how Percabeth is the best ship ever. She's also a lover of caps lock and uses it excessively.
Want more posts like this?