Title:
Seventeen & Gone
Author: Nova Ren Suma
Publisher: Hardie Grant Egmont Australia
Genre: YA, mystery, paranormal
NOT IN SERIES
Release Date: July 1, 2013
Pages: 340
Source: Received in exchange for honest review
Seventeen-year-old Lauren is having visions of girls who have gone missing. And all these girls have just one thing in common – they are 17 and gone without a trace. As Lauren struggles to shake these waking nightmares, impossible questions demand urgent answers: Why are the girls speaking to Lauren? How can she help them? And… is she next?

As Lauren searches for clues, everything begins to unravel. Then a brush with death lands her in the hospital and a shocking truth emerges, changing everything.

With complexity and richness, Nova Ren Suma serves up a beautiful, visual, fresh interpretation of what it means to be lost.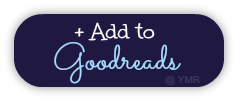 Thank you Hardie Grant Egmont Australia for sending me this copy. No compensation was given or take to alter this review.
'The ghosts tonight have already told their stories.'
Reviews are difficult things. Word after word of my thoughts, emotions, qualms and complaints. Yet it still takes time to write. After reading Seventeen & Gone, I realised a problem. I had no notes written down, ready to write this review. Why? Simply because I was so captivated and caught in this hazy world, I was lost in a bookish paradox. So boys and girls, be prepared to listen to me blubbering of this enthralling novel that still has me half awake- the other half still reading and reading those restless last words.
Girls of the century. Millennium. They run away. They make plans to go. They think it's a joke. Funny even. It's when they disappear without meaning to it becomes a mystery. But only for Lauren. Other people couldn't really care less and get the two mixed up. The girl disappeared because she ran away. Or, the girl ran away and disappeared. However only Lauren, asked a different question. Why did they disappear? How? Who? Lauren can see these lost girls, talk to them and see their past. She wants to help them, but no one is listening. Because no one suspects what she knows.
Nova Ren Suma's writing is something to bow down to. The atmosphere she creates is so thrilling and suspenseful that you can't just help but fall into. What I appreciated about Seventeen & Gone was the way her research and key messages spoke through the writing. It was incorporated with jarring experiences and semi-crypticness. A self-awareness novel even. The idea was optimally a mixture of real and surreal. Truth and falsity. Beautiful and alarming sentences. Broken but connected. My words cannot even summarise half of this novel. But I'll just leave it as; I learnt many, many things in this novel, and the messages plotted trickily should not be overseen.
All our characters and supporting characters in here are so divergent and original. I loved Lauren. Her personality was so thoughtfully driven and clear. She wasn't stupid, all her motives had a reason and I enjoyed going though her thinking process. We also have the collection of lost, seventeen year old girls, even though hinting a little cliché wouldn't have bothered me, Nova Ren Suma has none of that. It's all magnificently breathtaking and earth-shattering.
Another gratifying part of this book (is that even possible?) was the romance. Not at all dominating, it sits in the corner obediently lighting and twisting the mood distinctively every now and again. I guess I can't even call this a subplot as it was such a small element but still touching and gorgeous all the same. Jamie was so full of character and genuine, just like Lauren.
For my first novel by Nova Ren Suma, I know I'll be keen for her other books. Seventeen & Gone is a chilling novel with impressive writing that's full of character, as well as a great backbone meaning that just hits this book home. Just a small hesitation about needing more plot going through bit other than that the characters and idea were executed flawlessly. Recommended to lovers of Pretty Girl-13 and other mystery thrillers.

(ACTUAL: 4.5)
The following two tabs change content below.
Melanie is one of the totally fabulous bloggers at YA Midnight Reads. She's a 16 year old student from Melbourne, Australia. She is normally found binge watching TV series, reading , blogging, procrastinating or fangirling about how Percabeth is the best ship ever. She's also a lover of caps lock and uses it excessively.
Want more posts like this?