Today, I will be sharing with you all a review and giveaway of Secret For A Song as part of the
Xpresso Book Tours
' tour.
Click here
to check out all the other tour stops.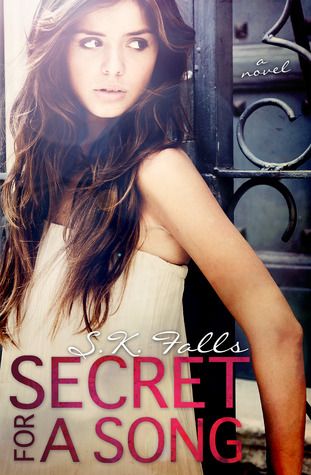 Title:
Secret For A Song
Author: S. K. Falls
Genre: NA, romance
NOT IN SERIES
Release Date: June 3, 2013
Saylor Grayson makes herself sick. Literally.

She ate her first needle when she was seven. Now, at nineteen, she's been kicked out of college for poisoning herself with laxatives. The shrinks call it Munchausen Syndrome. All Saylor knows is that when she's ill, her normally distant mother pays attention and the doctors and nurses make her feel special.

Then she meets Drew Dean, the leader of a local support group for those with terminal diseases. When he mistakes her for a new member, Saylor knows she should correct him. But she can't bring herself to, not after she's welcomed into a new circle of friends. Friends who, like Drew, all have illnesses ready to claim their independence or their lives.

For the first time, Saylor finds out what it feels like to be in love, to have friends who genuinely care about her. But secrets have a way of revealing themselves. What will happen when Saylor's is out?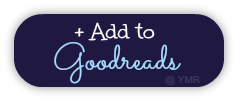 Thank you Xpresso Book Tours for providing this book for review.
'But as long as my mother hurled those words at me, as long as she provoked emotion-any emotion- within me, I felt like I was home. I felt like I belonged.'
Usually, when I come read books with characters diagnosed with some sort of cancer, deficiency or mental issue, I turn out to rather enjoy the story. There's something so poignant and touching about them that linger in my mind for a long expanse of time- a major point that seems to constantly strike is the character liaison and credibility. Unfortunately, while Secret for a Song did begin to have these qualities near the end, I had great difficulty in compromising Saylor from the beginning to middle.
Secret for a Song starts off with a cogent voice by Saylor. Immediately we can detect her personality which is paranoia- attention seeking girl. She's got a bold, sarcastic side to her and is rather careless of her actions. The reason of this is because she has Munchausen Syndrome, meaning she harms herself physically for attention and regard. Not that I detested her symptom, but her attitude and the way Saylor explained her situation was rather impudent and 'out-there'.
A shining point in Falls' novel will most definitely be the character development. The author effortlessly refined Saylor's temperance towards these deep issues and illnesses that she observes on people close to her. By the end of the novel, I was honestly awed at Falls' writing skills and how she managed to illusion an ultimately better and improved person. While I may have disliked Saylor from the start, the ending made me relate to her and miss her all together.
Drew is a pretty cute character on whole, he has to use a cane for support to walk as he has Friedrich's Ataxia. I loved his dedication, humour and clear mindedness as opposed to Saylor's. However there's something about him that makes me hesitated about- most likely his sensitivity. Without pulling any spoilers, the ending for me about him, kinda seemed out of character and off. But of course, some people may point out that the ending was more like an opening to something bigger.
The romance was bitter sweet and desperate- reminded me a little of Hazel and Augustus' from The Fault In Our Stars. Though I felt it was rushed every now and again.
Secret for a Song, while was an enjoyable tale about a girl finding the truth and what's right and wrong, still had many flaws which prevented me from completely loving this book.
Adriana Ryan is the pen name of writer S.K. Falls.

A huge fan of spooky stuff and shoes, I enjoy alternately hitting up the outlet malls and historic graveyards in Charleston, SC where I live and imbibe coffee. My husband and two small children seem not to mind when I hastily scribble novel lines on stray limbs in the absence of notepads.

Since no writer's biography is complete without mention of her menagerie of animals, you should know I have one dog that doubles as a footstool, a second that functions as a vacuum cleaner, and a cat that ensures I never forget that my hands are, first and foremost, for pouring cat food.
 
Links: Website | Goodreads | Twitter
[3 winners] Secret for a Song e-reader/tablet covers (will fit any reader) – Open to US and Canada
The following two tabs change content below.
Melanie is one of the totally fabulous bloggers at YA Midnight Reads. She's a 16 year old student from Melbourne, Australia. She is normally found binge watching TV series, reading , blogging, procrastinating or fangirling about how Percabeth is the best ship ever. She's also a lover of caps lock and uses it excessively.
Want more posts like this?