Title:
Rush
Author: Eve Silver
Publisher: HarperTeen
Genre: YA, science-fiction, romance
Series: The Game #1
Release Date: June 11, 2013
Pages: 352
Source: Received in exchange for honest review
So what's the game now? This, or the life I used to know?

When Miki Jones is pulled from her life, pulled through time and space into some kind of game—her carefully controlled life spirals into chaos. In the game, she and a team of other teens are sent on missions to eliminate the Drau, terrifying and beautiful alien creatures. There are no practice runs, no training, and no way out. Miki has only the guidance of secretive but maddeningly attractive team leader Jackson Tate, who says the game isn't really a game, that what Miki and her new teammates do now determines their survival, and the survival of every other person on this planet. She laughs. He doesn't. And then the game takes a deadly and terrifying turn.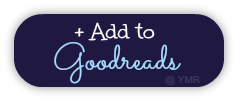 Thank you HarperTeen for sending me the copy. No compensation was given of taken to alter this review. 
What drew me into reading this novel would have to be the synopsis. We start of with a bang, literally. Miki Jones is sitting down with her friends when she observes a deaf little girl walking on the street- unaware of an incoming truck. With the urging voice whispering in her head, she runs after the girl, saving her. However, Miki got unlucky, as she got injured. Or so she thought. Instead, she wakes up in a game with four other teens, where she must combat the Drau. In the midst of confusion, Miki learns that she has been pulled from reality against time. It's rather simple, kill the enemy then go back and live your life until the Committee pull you back again. But here's that catch that's unlike any other game-you don't resurrect once you die.
For a book I was expecting the worst out of, Rush was a bearable read that I did sort of enjoy at a glance, but realise my despising annoyance after some time of reflecting. My review is pretty much like all the other 1-2 star reviews, so check them out for more elaboration. Ideally, Rush is another one of those hit or miss novels so let's break it down.
The bad beginning:
No I'm not writing a parody of Lemony Sniket's books. I wish. The actually beginning is atrocious. While we may jump into the good stuff quickly, the very start is awful. Why? Miki immediately bombards us with her inner monologue of where her friends usually sit at lunch. THEN, for 5 pages, we have the friends literally 'oh my gawding' over a guy they have never seen. Lovely. Really.
The characters:
Our heroine, Miki, could have been such a loveable and relatable character if it weren't for her inner soliloquy. Instead, I got this really infuriating MC that I wanted to strangle. Her self monologue really ruins my attitude towards the book. Miki practically repeats everything to us readers like we're duh-brains. She has this habit of expanding on pointless statements or implications of actions for a paragraph. It's like she's a paranoid detail freak. This then therefore leads onto more telling than showing as Miki is always beside us, ready to crack the code before we can even use our brains. Additionally, her inner talk also consists of boy chat. Like OMG, Jackson was staring at me- it felt way more right than Luka's stares. (Not direct quote, but similar idea) Underneath those blankets of flaws, we do actually have a kickass and strong-minded girl fighting for her humanity and normal life again.
Then we have a stereotypical best friend forever…
but then here comes some drama! Let's all mourn the breakup between Miki and Carly. a. k. a. bitchiest and most sensitive girl in the universe. But no. Miki feels sad because she has no one to trust so she gets out of her way to be Carly's friend again. It's like they are in a relationship themselves, on and off and on and off. Jealousy because you hugged a hot guy, revenge for stealing the guy I took dibs on… the list goes on and on. I'm just not quite comprehending this drama.
'"Save if for someone who wants to hear it," she says, and the line cuts off.'
If I were to choose my favourite character, that'd go to Luka. He's not annoying, trite or cryptic. But easy going and somewhat relatable. For the first half. You see girls and boys, Luka, as I begin to reflect back now, had no use. He may as well been a figment of my imagination. He's just a random possible love interest, but then disperses in the last half because he isn't needed as much any more. What a waste.
Ahh… Jackson. Jackass. Get it? Well of you combine the two it's like Jacksass. Which also works. So Jackson/ass/sass is essentially our cryptic, good looking leader. He tries to help Miki answer some of her questions but the answers are constantly cryptically useless which fires me up to a great volume. Moreover, he has serious mood swings. At intervals, I began to think he was some sort of undercover girl with the abrupt changes of attitude towards Miki.
The romance:
I haven't come across many love rectangles. Now that I have, I can defiantly conclude that I will never read a book with this as Silver's romance definitely lowered my overall thoughts. Not only is it a horror within itself but also, it was underdeveloped.
The plot:
Last I heard. There's none. And there's minimal world building. It's difficult enough to illustrate an alien world and how it functions through the mouth of Jackson where his answers are pathetic. With such scarce information when we commenced, the end basically was an info-dump.
To summarise:
A promising idea, a bad execution. That's the fact folks. Really think about this one before you decide you read this. And the ending? My initial reaction:
Oh dayum girl. That cliffhanger?! Was….
Ridiculous.

The following two tabs change content below.
Melanie is one of the totally fabulous bloggers at YA Midnight Reads. She's a 16 year old student from Melbourne, Australia. She is normally found binge watching TV series, reading , blogging, procrastinating or fangirling about how Percabeth is the best ship ever. She's also a lover of caps lock and uses it excessively.
Want more posts like this?