Title:
Hooked
Author: Liz Fichera
Publisher: Harlequin Australia
Genre: YA, contemporary, romance
Series: Hooked #1
Release Date: February 1, 2013
Pages: 368
When Native American Fredricka 'Fred' Oday is invited to become the only girl on the school's golf team, she can't say no. This is an opportunity to shine, win a scholarship and go to university, something no one in her family has done.

But Fred's presence on the team isn't exactly welcome — especially not to rich golden boy Ryan Berenger, whose best friend was kicked off the team to make a spot for Fred.

But there's no denying that things are happening between the girl with the killer swing and the boy with the killer smile…

GET HOOKED ON A GIRL NAMED FRED.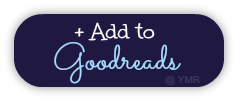 Thank you Cuddlebuggery for sending me this copy!
'But then in first period English, for the very first time, he looked at me: Ryan Berenger. The pretentious, moody guy, who couldn't be bothered to have dinner with his family, the one who always had his arm around the bleached-blonde girl from the pom squad.'
One of these days I am going to read the beginning of a contemporary novel then predict how the romance builds-up. Chances are, I'm going to get a gold star. Now that I've become more attentive about the contemporary genre, I am starting to realise that the romance is pretty much the same. While the complications may be different, it's the same stereotypes and same ending. While Hooked was no exception, I did enjoy the plot and depth this novel expanded towards.
We have the world's greatest twist at the beginning. Meet Fred Oday, she's a girl. *gasps all around* But it was a difficulty for me to wrap my head around it for the first few chapters, eventually, the name stuck with me like glue. When Fred replaces a rich white boy in the school boys golf team, she realises that she is in a lot of trouble. From the sardonic remarks and teases, Fred attempts to adjust with the unfortunate events- anything to let herself play golf. However it doesn't help that she's a girl, or that she's a native American.
What really concerned me about Hooked were the characters. They were so mediocrely typical. Not that they were disastrous in terms of personality but they certainly were not agreeable. Fred is a rather irritating character- she's constantly second guessing herself and tends to block out conversations when she feels like it. Her complexion definitely leans towards sensitive and annoying. Then we have Ryan. He's got ego of a trite quarter-back player. Except he undergoes some minor character development which was nice for a change. I guess what scares me most is that the characters are insignificant therefore, like some people have mentioned, are forgettable and dismissing.
The romance was something I preferred than the characters. While I couldn't connect truly and wholly towards the love interests, I was fascinated by the chemistry and endurance that lingered throughout. There are a few bumpy cracks along the ride that sung cliché but the bulk lay towards entertaining.
Another aspect that I enjoyed- in fact my ultimately preferred quality of Hooked had to be it's deeper meanings and plot line. It's rare to find such topics of racism and poor and rich incorporated in a seemingly light summer read. Fichera's skills by not making the racism coming out forced and rude was admirable. However, the racism layer fell short of a but as we did not get to know a lot of Fred's heritage. Nevertheless, the rich and poor comparison was effective and sometimes touching.
The plot of this contemporary was like no other. We have our wonderful golf matches which also have a hidden meaning of patronising condensation- which can be linked back to racism. Throughout, I was adoring Fichera's plot and how the multiple morals leaked in between.
A sweet, yet deep novel, Hooked may disappoint at a first glance. But can represent some important messages that should be addressed and observed. Overall, an absorbing novel.
The following two tabs change content below.
Melanie is one of the totally fabulous bloggers at YA Midnight Reads. She's a 16 year old student from Melbourne, Australia. She is normally found binge watching TV series, reading , blogging, procrastinating or fangirling about how Percabeth is the best ship ever. She's also a lover of caps lock and uses it excessively.
Want more posts like this?