Title:
The Accident
Author: Kate Hendrick
Publisher: Text Publishing Australia
Genre: YA, contemporary
NOT IN SERIES
Release Date: June 25, 2013
Pages: 272
Source: Received in exchange for honest review
A rainy night.

A car crash.

After the accident Sarah moves to a new school. A new place where no one knows what happened to her or her brother—where she doesn't have to deal with the history that's pulling the rest of her family apart.

Will is keeping his head down at home, just trying to get by. Then his sister Lauren comes back—as caustic as always but somehow changed. Will doesn't know what upheaval brought her home. But it's sparking some serious change in his life too.

Eliat's got no mother of her own, and she's way too young to be one. Looking after a two-year-old, trying to finish school—sometimes all that keeps her sane is partying as hard and fast as she can. Now the pressure's building and Eliat just wants to get away.

Just get into a car and drive.

In this impressive and beautifully written debut, Kate Hendrick sets the butterfly effect in motion. The moving stories of three teenagers going through crucial changes—before, after and around the accident—show how random actions acquire significance. How one pivotal moment could transform your life and you might never know; how what you do matters.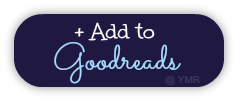 Mini review
Thank you Text Publishing for sending me this copy. No compensation was given or taken to alter this review.
'We can't control the things that happen to us; we can only control how we respond to them.'
On surface, The Accident may sound plain, mundane and even simple. However, underneath we come across layers of depth and fascinating writing skills that can really redeem this book to a great extent. A lovely debut, with a calculated structure and tone that's soft yet eerie near the end, can really stick to readers for some time. After all, who knew that one car accident, just one could change, has changed and is changing everything completely.
Written in the perspective of three exclusive teen voices, Hendrick unravels to what seems like a tragic accident into how it can alter people's lives and decisions, or even how one perceives an issue. The Accident was a little mind-boggling to start with as the structure was very cryptic- yet I admired it in the end. So basically, we are set in time zones. Before, After and Later. One character for each time zone. And can I say, Hendrick utilised this structure advantageously and craftily.
The characters were a little boring for my tastes but they did show some fine character development. We have Eliat in Before. She's rebellious and messed-up, with a baby, Eliat's trying to juggle looking after Tash, school and partying all at once. No one can really blame her for just wanting to drive aimlessly. A much more reserved female we have under Later is Sarah. New school, new surroundings and disarrayed family. What else could get worse? For me, Sarah was a little too sensitive but was much more relatable. And then we have Will, we follow him as After and his story. I didn't really feel much emotion off Will but maybe that was the key- his minor withdrawal. However, what links these three characters cogently is that they are all lost. And this accident changed/is changing/ is about to change this.
All in all, The Accident was a bland ride for me but had a lovely structure and simple idea which was executed quite well.
The following two tabs change content below.
Melanie is one of the totally fabulous bloggers at YA Midnight Reads. She's a 16 year old student from Melbourne, Australia. She is normally found binge watching TV series, reading , blogging, procrastinating or fangirling about how Percabeth is the best ship ever. She's also a lover of caps lock and uses it excessively.
Want more posts like this?