Welcome to my stop on the Confessions of an Almost-Girlfriend blog tour hosted by the amazing, 
YA Bound Book Tours
. Click
HERE
to stalk the rest of the tour!
Title: Confessions of an Angry Girl
Author: Louise Rozett
Publisher: Harlequin Teen
Genre: YA, contemporary, romance
Series: Confessions #1
Release Date: August 28, 2012
Pages: 266
Rose Zarelli, self-proclaimed word geek and angry girl, has some confessions to make….

1. I'm livid all the time. Why? My dad died. My mom barely talks. My brother abandoned us. I think I'm allowed to be irate, don't you?

2. I make people furious regularly. Want an example? I kissed Jamie Forta, a badass guy who might be dating a cheerleader. She is now enraged and out for blood. Mine.

3. High school might as well be Mars. My best friend has been replaced by an alien, and I see red all the time. (Mars is red and "seeing red" means being angry—get it?)

Here are some other vocab words that describe my life: Inadequate. Insufferable. Intolerable.

(Don't know what they mean? Look them up yourself.)

(Sorry. That was rude.)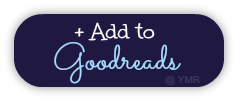 'As I bend down to lace up, I realise I'm Angry today, with a capital A– I can feel it.'

Welcome to high school. Where our innocent young people change into something never expected. Where relationships commence. Where drama begins. Where, if unlucky, everything goes down the drain, like a huge mass falling into a black hole. Friends turning to strangers, crushes turning to dates, kisses turning to sex, revenge turning to killing. What a beauty high school is.
For Rose Zarelli, she's one of the unlucky people. Everyone around her is changing, altering. All apart from her. After a horrible summer holiday, still in shock of her father's death, Rose begins high school as freshman fourteen. Us readers get to follow the angry girl's vision of her life and how she deals with harsh issues. And how she deals with new topics like boyfriends, sex and cheerleaders. I pretty much lost it when I read this book. Confessions of an Angry Girl is a book that will make you want to rip your hair out, sob and tackle hug Rose all at once. The way this book was written did not make it to be a cliché story about a girl kissing a trite cheerleader's boyfriend, but a poignant story about a girl finding herself in the new world of unfamiliarities.
I am no person to complain about the characters. I adored Rose with all my heart. Being so worried about how the synopsis had described her, I went in with a cautious head. But do not fear, for me, Rose was my character soul mate. Maybe needs more anger management but I could feel this girl loud and cogently. After all, we are so close in age differences. She not only was impulsive and smart, but also protective and true. Her personality was exactly what I expected a teenager's voice to come through as. Not completely mature but defiant and lost all at once.
If anything, the weakest point of this book was the romance. Sure, swoony love interest, not instant love or angsty, but certainly inconsistent. I was rather infuriated by the fact that Jamie had a girlfriend and hanged out with Rose and kissed her. And the next day he decides to ignore her like nothing happened. I could sense the direction the author was heading with this but I just could not be fully satisfied in this aspect. Nonetheless, Jamie was a great choice as love interest, misunderstood and reaching out.
The themes and dictating messages explored in Confessions of an Angry Girl expand to a large amount. It pretty much covers all points of high school drama, like bullying, relationships and sex. And also dramas elsewhere like at home with the recent passing away of Rose's father and abrupt collapse of connection within the family. All these features were thoroughly fleshed out and genuine that it brought out unexpected emotions and sudden sympathy and empathy.
Confessions of an Angry Girl left me wanting more and so overjoyed at Rose's unwavering attitude. While not all supporting characters were flawless, I appreciated quite a handful. Highly recommended to people who just want some fun.
Title:
Confessions of an Almost Girlfriend
Author: Louise Rozett
Publisher: Harlequin Teen
Genre: YA, contemporary, romance
Series: Confessions #2
Release Date: June 18, 2013
Pages: 288
Rose Zarelli has big plans for sophomore year—everything is going to be different. This year, she's going to be the talented singer with the killer voice, the fabulous girl with the fashionista best friend, the brainiac who refuses to let Jamie Forta jerk her around…

…but if she's not careful, she's also going to be the sister who misses the signals, the daughter who can only think about her own pain, the "good girl" who finds herself in mid-scandal again (because no good deed goes unpunished) and possibly worst of all…the almost-girlfriend.

When all else fails, stop looking for love and go find yourself.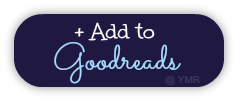 'I feel like maybe—just maybe—I could actually make something of myself this year. Rose 2.0. '
Just like it's predecessor, Confessions on an Almost Girlfriend not only promises an entertaining ride of a teenager, but also many harsher situations which were lightly peppered with some humour. This book was so so close to being flawless that I turned into 'an almost spaz'. Not only can Rozett perfect a young teen's voice, but she can also draw genuine relationships of all sorts with an original tone bleeding through.
Contemporary characters, in some cases, can tend to lean towards a weird 'off' ego which makes me reluctant to acquaint with the main character. Nonetheless, in Confessions of an Almost Girlfriend, Rose kept her loveable spirit that was a mixed bag. While this could've been irritating, Rozett sprinkles her fairy magic and boom. We have a confused, protective and strong main character that was relatable to the point were I felt like I had just found my character soul mate. It's mind-boggling to attempt to comprehend that an author could illustrate a young teen with such real aspects-Rose reacted and moved in every way I would've done. Being close to Rose's age was a huge help for me and just. Ugh. I want to go and give Rosie a hug.
I feel like I am going to repeat myself by saying this, like in instalment 1, Jamie and the romance has made me hesitant. I get it, hormones and what not is the direction of Jamie's personality, yet I couldn't help but want to rip my hair out when the romance when back and forth, hot and cold. Steamy and foggy. I swear, if it were to be more severe, I'd get bookish mood swings. Anyway, I still loved Jamie, despite all. He was protective underneath the secretively. Caring behind all the bitterness. And most importantly, had Rose as an Almost Girlfriend.
This book is not a fluffy romance book, boys and girls. You see, this book can get nastily harsh and deep. In a spectacularly lightish-good way. The technique of incorporating high school drama was skilfully accomplished. It wasn't cliché or stereotypical at all. Bullying, family issues and average school life are just some examples of where this book explores. It wasn't repetitive of Confessions of an Angry Girl and had a refreshing new plot that was enlightened with provocative writing and well developed characters.
All in all, Confessions of an Almost Girlfriend led a new journey through high school with more humour, swoony chemistry and different topics. Loud and impulsive, are just two starting words to describe this masterpiece of a novel. I recommend this book so highly, I'll shove them in your face if you ask me for a YA contemporary.
(ACTUAL: 4.5)
Louise Rozett is an author, a playwright, and a recovering performer. She made her YA debut with Confessions of an Angry Girl, published by Harlequin Teen. The next book in the series, Confessions of an Almost-Girlfriend, is due out June 2013. She lives with her 120-pound Bernese Mountain dog Lester (named after Lester Freamon from THE WIRE, of course) in one of the world's greatest literary meccas, Brooklyn…and also in sunny Los Angeles. (Being bi-coastal is fun!)
 
Links: Website | Blog | Goodreads | Twitter
This giveaway was not hosted by YA Midnight Reads. In no way is this blog responsible for lost items as it was not created by YMR.
The following two tabs change content below.
Melanie is one of the totally fabulous bloggers at YA Midnight Reads. She's a 16 year old student from Melbourne, Australia. She is normally found binge watching TV series, reading , blogging, procrastinating or fangirling about how Percabeth is the best ship ever. She's also a lover of caps lock and uses it excessively.
Want more posts like this?