Title:
Born of Illusion
Author: Teri Brown
Publisher: HarperTeen
Genre: YA, historical fiction, paranormal
Series: Born of Illusion #1
Release Date: June 11, 2013
Pages: 384
Source: Received in exchange for honest review
Anna Van Housen is thirteen the first time she breaks her mother out of jail. By sixteen she's street smart and savvy, assisting her mother, the renowned medium Marguerite Van Housen, in her stage show and séances, and easily navigating the underground world of magicians, mediums and mentalists in 1920's New York City. Handcuffs and sleight of hand illusions have never been much of a challenge for Anna. The real trick is keeping her true gifts secret from her opportunistic mother, who will stop at nothing to gain her ambition of becoming the most famous medium who ever lived. But when a strange, serious young man moves into the flat downstairs, introducing her to a secret society that studies people with gifts like hers, he threatens to reveal the secrets Anna has fought so hard to keep, forcing her to face the truth about her past. Could the stories her mother has told her really be true? Could she really be the illegitimate daughter of the greatest magician of all?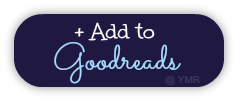 Thank you HarperTeen for sending me this copy. No compensation was given or taken to alter this review.
'I was thirteen the first time I broke my mother out of jail. After that it got easier, though I have to admit, even I had trouble getting the door unlocked whole hanging off the back of a paddy wagon. Is not an experience I wish to repeat.'
What a pleasant surprise historical fiction can be when executed beautifully. After the disappointments I've had lately in this genre, I was delighted to be once welcomed into an olden day New York world which reminded me greatly of Libba Bray's The Diviners. Born of Illusion was a strategically drawn novel with elements of suspense, magic and romance.
Anna Van Housen has been breaking her mother out of jail ever since the age of thirteen. Three years later, she travels along with her mother- reclaimed medium of the 1920's- performing séances and stage shows in front of all types of audiences alike. However, there are a few issues up Anna's sleeve. Especially now that something strange has stirred up in her ever since she met a young man. As Anna tries to hide her gift from her defiant mother, who holds a coldness between them, Anna comes to question everything she has ever been told. Was that young man- Cole- to have something to do with it? Someone is trying to catch Anna and her mother, but who?
Brown effortlessly creates loveable characters and unforgettable relationships throughout the entire story. I admired Anna's voice the most. Without a proper mother to aid her in more coming of age issues and basic skills, Anna comes out as understandable, confused and shaky. While this whole mystery- suspense beats through the novel, this is also about a girl adjusting in the adult world, growing and slowly covering up those blemishes. Additionally, her personality stands out in the 1920's as it had touches of humour, fieriness and adventurousness. It's outlandish and subtle at the same time.
Our mother and daughter relationship is like no other. It's deep meaning and messed up past is a contributing factor to this tension that spreads between the two of them. But there's also the jealousy from Anna's mother. This jealously is because of Anna's great magician abilities which are much more extensive. Nonetheless, as the story unravels by, we delve further in and soon become to comprehend this distance that begins to cure itself slowly near the end. Entrancingly written, this is one you'll never want to miss out on.
Our romance here is a bit like a contrast of MG and YA, or also could be marked as a subplot- where I used to believe it belonged, NOT the main drive of the novel. I loved the realism, cuteness and pace of this aspect which flourished and hoped along, brightening the dark suspense that trembles here.
What I was disappointed about where two minor things. Firstly, if the romance was the best paced aspect, the pace of the beginning was the worst- as in relatively slow. Soon enough, it got redeemed as our mystery was thrown in. Secondly, the ending was rather predictable. It's another one of those 'who was the culprit?' issues. Knowing its a difficult topic to accomplish with shining stars, Brown did a decent job.
All in all, Born of Illusion was ideally a novel entwined with atmospheric magic, romance and a girl living in a new world trying to understand fresh topics. But ultimately, this also contains a lovely connection between a mother and daughter that may not be so perfect as it seems on stage. Highly recommended to lovers of The Diviners or other historical fictions.

The following two tabs change content below.
Melanie is one of the totally fabulous bloggers at YA Midnight Reads. She's a 16 year old student from Melbourne, Australia. She is normally found binge watching TV series, reading , blogging, procrastinating or fangirling about how Percabeth is the best ship ever. She's also a lover of caps lock and uses it excessively.
Want more posts like this?