Title:
The End Games
Author: T. Michael Martin
Publisher: Harper Teen
Genre: YA, science-fiction, zombies
Series: TBA
Release Date: May 7, 2013
Pages: 384 (paperback)
How I Got the Book: Received in exchange for an honest review
It happened on Halloween.

The world ended.

And a dangerous Game brought it back to life.

Seventeen-year-old Michael and his five-year-old brother, Patrick, have been battling monsters in The Game for weeks.

In the rural mountains of West Virginia, armed with only their rifle and their love for each other, the brothers follow Instructions from the mysterious Game Master. They spend their days searching for survivors, their nights fighting endless hordes of "Bellows"—creatures that roam the dark, roaring for flesh. And at this Game, Michael and Patrick are very good.

But The Game is changing.

The Bellows are evolving.

The Game Master is leading Michael and Patrick to other survivors—survivors who don't play by the rules.

And the brothers will never be the same.

T. Michael Martin's debut novel is a transcendent thriller filled with electrifying action, searing emotional insight, and unexpected romance.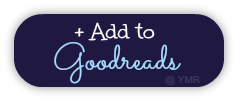 Thank you HarperTeen for sending me this copy. No compensation was given or taken to alter this review.
'The Bellow replied: "NEEEEEWWW-" Three, two…"Good morning," Michael said, and the first shafts of dawn slit bright and pink over the trees, glimmering the snow and windshield dust on their dashboard. The sunshine struck the Bellow's eyes: the creature collapsed on its knees, and it's roar became a roar of pain.'
The hardest reviews to write are always the ones that I had nothing completely against or anything that I loved entirely. The End Games was clearly one of those as I'm struggling to find words to place together and form comprehendible sentences. Yet on all, The End Games was rather enjoyable.
It's simple enough. The rules in the Game. Follow them, collect points and keep away from Bellows and you will find the Safe Zone. But if it were only that simple. At a glance, The End Game's premise is rather absurd. But once becoming enveloped into the novel, twists will jump out and surprise you when you least expect it. In a new take on aliens in sci-fi world, Bellows are the alive dead that are a mixture of zombies/vampires where they imitate people talking in a 'bellowing' voice and bite them. Their bite is viscous, if a human comes intact with one, they will also soon evolve into a Bellow. Michael tells is five year old brother, Patrick, that the 'Game Master' guides them to the Safe Zone where they will meet their mother. But who is the Game Master? Why do they need to collect points? Martin successfully illusions the atmosphere with doubt, suspicion and sceptical-ness towards each and every character. This original level of uncertainty Martin created brightened up The End Games even at the most uneventful of times.
Told in third person, naturally it is hard to relate or understand what the characters are pondering in their minds etc. However Martin accomplishes this aspect so flawlessly it seems rather surreal and impossible at times. Not only was each character outlined intricately, the relationships with the main character were so diverse and attaching. Michael, our main character is not exactly what he seems on the surface. He holds are dark, secretive regret towards his little brother, and deems that it's wrong to tell Patrick what really is going on. What I admired about this was Michael's protectiveness and intelligence. Majority of Michael's actions were reasonable and not out of impulse. Yet still, I constantly felt a nagging point of him where he was too overly regretful of his own actions etc. sometimes, Michael was too caught up in self regret to acknowledge the urgent issues being addressed.
Despite all negativity, The End Games will promise a heart warming relationship between the two brothers; Michael and Patrick. I was constantly relating them back to me and my own sister. Many people remark that our age difference is excruciatingly large and what a surprise it is that we kind of get along. And nothing beats one where the ages are 17 and 5. That is DOUBLE the age difference of my sister and I. In post-apocalyptic situations, Martin lightened, ever so skilfully, the mood with this gravitating interaction that kept me entertained during the attention-poo- ish holes, but also levelled out a blunt sense of humour to really make this book stand out.
Another relationship I found loveable was Jopek's and Michael's. Jopek, is, in my opinion much more eventful than the Bellows, I felt like the Bellows were just some random alive dead corpses running around moaning nothing was to horrifying. It only seemed to add a slight tinge of atmospheric taste to The Games. But Jopek, was what I found fascinating to analyse. Definitely a unpredictable character, jumping out unexpectedly, Jopek manages to make The End Games far more eventful. Half the time, I really couldn't know what to expect when Jopek was part of the plot as his attitude and motions were just slightly abnormal. The way he interacted with Michael striked me as jovial then seriously intense at other times. Completely contrasting.
All in all, The End Games was somewhat satisfying while I believe it could have been improved in many levels (i. e. Bellows playing a larger role). The characters were definitely a strong point in this book as well as the idea and twists. An eerie debut novel that kept me struggling to find coherent words.

(ACTUAL: 3.5)
The following two tabs change content below.
Melanie is one of the totally fabulous bloggers at YA Midnight Reads. She's a 16 year old student from Melbourne, Australia. She is normally found binge watching TV series, reading , blogging, procrastinating or fangirling about how Percabeth is the best ship ever. She's also a lover of caps lock and uses it excessively.
Want more posts like this?