Hellooo world! Check out this beauty of a cover! The lovely peeps from YA Bound put together this tour so to find out more info about how to stalk the other tour stops,
click here
!
Title:
Stripped
Author: Brooklyn Skye
NOT IN SERIES
Genre: YA, contemporary, romance
Release Date: May 14, 2013
Pages: ebook
Purchase: (coming soon, check on 14th May!)
"I like you." His voice is low and soft, which I don't deserve. I look away, down the rutted parking lot.
"Don't… waste those words on me."
He touches my cheek. "You just need someone to show you."
"No." I ease back again. "I don't. So please, Torrin, stop trying to swoop in and save me. I don't need saving."

College freshman Quinn Montgomery will do anything to avoid the mistake her sister made—killing herself over a boy. But when she is forced into nude modeling at a local college to support her family after a bankruptcy, she begins to crack, just enough to let Torrin, the university's top varsity oarsman, see that the real Quinn is not as feisty and unapproachable as she wants everyone to think. But letting someone in comes at a steep cost and, it turns out, Torrin is connected to Quinn's family in more ways than she could ever imagine.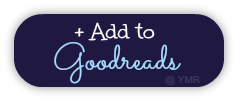 AUTHOR BIO:
Brooklyn Skye is just your average awkward girl who's obsessed with words. She grew up in a small California town where she quickly realized writing was an easy escape from small town life.
 
Links: Website | Twitter | Goodreads
This copy was given by YA Bound for review and tour purposes only.
'"You don't trust me?" I shrug
"You could be a thief, ready to take off with it."'
At times like these I really wish that I could pull out all my thoughts on a string and organise them better. Categorise and shuffle them around, quite frankly (well for now) our technology in the world has not become that advanced to actually take thoughts out of our minds- in fact- in think we'd loose our minds if we did that. Stripped had this affect on me. While I liked some parts of the story, I detested many too, hence reducing me to utter silence. Brooklyn's debut novel is a New Adult contemporary (WHOO!) that follows an unfortunate teenage girl, Quinn.
Save yourself. Those were some of the last words Quinn's sister whispered to her. Before her sister died. Save yourself from falling in love. Because love is a fragile thing, and it will break you until can't stand it anymore. And you do what Quinn's sister did. You relieve yourself. Now, after experimenting such a traumatising time- with the addition of Quinn's father's public humiliation and sudden 'poverty'- Quinn attempts to earn her money for her college by modelling for art students and not fall in love at the same time. But that gets all complicated when Torrin appears.
The main issue I had with Stripped was Quinn. To put it candidly, she's a bitch. And ignorant. And dramatic. And frustratingly bitchy. Wait, I already said that. After what happened to her sister, Quinn just pulls back and becomes irritating as the story drags on. I comprehend her situation, but like I established before, it was over done and histrionic. Sometimes, I just wanted to burst out laughing whilst punching Quinn at the ludicrousness. Despite this, Quinn does actually develop as a character, which I always something I look out for in books, while it was a small alteration, Brooklyn made the transition go perfectly.
As Stripped was dialogue driven, I couldn't fully appreciate the romance. This is simply because we are meant to get beautiful and intricately resplendent scenes and descriptions, unfortunately, while this book did have some, there wasn't enough to make me feel completely satisfied. Nonetheless, Torrin's personality kind of made up for it, as I caught myself giggling and smiling at him. Torrin brightened up Stripped significantly.
Overall, Stripped wasn't exactly what I as hoping for but there were still some shining points here! I recommend to people in need for a cute and mildly emotional induced contemporary novel.
One signed paperback copy of Stripped (US only) or one e-book copy with authorgraph (INT)
*This giveaway was not hosted by YA Midnight Reads. In no way does this reflect or represent this blog.
The following two tabs change content below.
Melanie is one of the totally fabulous bloggers at YA Midnight Reads. She's a 16 year old student from Melbourne, Australia. She is normally found binge watching TV series, reading , blogging, procrastinating or fangirling about how Percabeth is the best ship ever. She's also a lover of caps lock and uses it excessively.
Want more posts like this?