Title:
Spirit
Author: Brigid Kemmerer
Publisher: Allen & Unwin
Genre: YA, paranormal, fantasy
Series: Elemental #3
Release Date: June 1, 2013
Pages: 312
Source: Received in exchange for honest review
Hunter Garrity just wants to be left alone. He has learned the hard way that his unusual abilities come at a price. And he can't seem to afford any allies.

He's up to his neck in hostiles. His grandfather, spoiling for a fight. The Merrick brothers, who think he ratted them out. Calla, the scheming psycho who wants to use him as bait.

Then there's Kate Sullivan, the new girl at school. She's not hostile. She's bold. Funny. Hot. But she's got an agenda, too.

With supposedly secret powers rippling to the surface everywhere around him, Hunter knows something ugly is about to go down – which means he'll have to find someone he can trust.

POWER. ENEMIES. EVERYWHERE.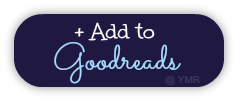 Thank you Allen & Unwin Australia for this review copy. No bribes were given or taken to alter this review.
'He could taste blood when he talked. He slid his hand against the carpet, looking for his knife, but a booted foot stomped down on his fingers.'
The problem with Kemmerer's books is that they make me speechless at the end. Either shocking me, making me fangirl or simply have nothing to say due to the fact that they are adequately created. And Spirit being a slight tinge better than Storm and Spark- just ruins me. In a good way. Wait… can you be ruined in a good way? Well, according to Kemmerer's skills, yes. As she can make the impossible, possible.
Instead of following one of our hot Merrick boys, we follow the aspect someone equally as alluring- Hunter Garrity. Holder of the element of spirit, outcast at school, betrayer to the Merricks and the bait of Calla. What could ever get worse? He gets kicked out of his own house. Kemmerer's writing skills managed for us sympathise for Hunter whilst in Spark, we felt a wall begin to build and foundation solidly. Read Spirit and that wall gets demolished. When Hunter attempts to stay isolated, hidden in his own confusion and guilt, enter Kate Sullivan. Dauntless and bold, she seems to know just what to get Hunter talking- but there's something strange about her. Like she's holding back a secret under that film of audacity. As the novel unravels itself, so does our own input of what we assume is going to happen. Unlike other books, Kemmerer does pull some strings that we tried to hide.
Imagine getting mood-swings. Now imagine Hunter-swings. He was adored in Storm, loved then suspected in Spark and now empathised in Spirit. He sure knows how to get a girl go crazy- with ever changing predicaments of his actions. When we finally get a glimpse of Hunter's thoughts and stalk follow his point of view, all that irritation again him in Spark seeps away. The author has such seamless writing techniques that we become accustomed to understand and comprehend Hunter and his backstory. There's a totally new aspect of him we never touched before, there's his confusion of which side he should fight with- the Merricks or the Guide, the anger with his mother, the regret for his father and the sensitive touch when he's with Kate.
When I read in the synopsis that Kate was bold. I never really expected, bold as in well, bold. The first dialogue with Hunter caught me off side and somewhat entertained. Many writers fail to fully grasp the concept of a bold character, however Kemmerer constructed Kate's personality so it didn't seem overly awkward, trite or spurious. The amount was spot on, completely out going, open minded, audacious and hinted humour while at it. She could be easily defined and her character was very original.
As much as I wanted to, the romance wasn't my favourite. While I approved Kate and Hunter's personalities, they didn't seem to work awfully well together. Of course, there were times where it worked but it nagged me in the back of my mind ever so often. At least, I would have appreciated more of a build up instead of small clues of angst and instant attraction. Additionally, another issue I experienced was Hunter's indecisiveness. He would lean that way, then the other, and soon enough, I got fed up. The pacing and for it would have been much opined and less of it too. At least a third of Hunter's thoughts revolved around this problem.
'"No, you're human, and you did what was right."
"I don't know what's right anymore."
Wrapped up with abundant action and gruesomeness, hot romance and another heart stopping plot line, Kemmerer does not disappoint. I relished every inch of this book and look forward to the sequel. Also, a working that Kemmerer will SHOCK you with the ending. I in a trauma of disbelieving and denial. Unaware that the author would be on so cruel to us. But she is. And I warned you. This exhilarating tale can only be recommend for anyone looking to be swept down like a mop.
The following two tabs change content below.
Melanie is one of the totally fabulous bloggers at YA Midnight Reads. She's a 16 year old student from Melbourne, Australia. She is normally found binge watching TV series, reading , blogging, procrastinating or fangirling about how Percabeth is the best ship ever. She's also a lover of caps lock and uses it excessively.
Want more posts like this?