Title:
Shadows
Author: Paula Weston
Publisher: Text Publishing
Genre: YA, paranormal, angels
Series: The Rephaim #1
Release Date: July 2, 2012
Pages: 388
How I Got the Book: Text Pub sent this copy on behalf of Paula Weston so I could fully enjoy my ARC of Haze. Love yous!
It's almost a year since Gaby Winters was in the car crash that killed her twin brother, Jude. Her body has healed in the sunshine of Pandanus Beach, but her grief is raw and constant. It doesn't help that every night in her dreams she kills demons and other hell-spawn.

And then Rafa comes to town. Not only does he look exactly like the guy who's been appearing in Gaby's dreams—he claims a history with her brother that makes no sense. Gaby is forced to accept that what she thought she knew about herself and her life is only a shadow of the truth—and that the truth is more likely to be found in the shadows of her nightmares.

Who is Rafa? Who are the Rephaim? And most importantly, who can she trust?

Fast-paced and gripping, Shadows, the first book in the Rephaim series, is a standout paranormal romance for fans of Richelle Mead and Cassandra Clare.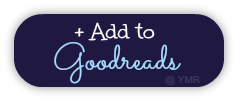 Thank you Text Publishing for sending me this copy.
'And I'm so cold, I can't draw breath. My body feels like it's being stretched and compressed at once, and my head swims. At last, I pass out.'
For a long stretch of time, I was commencing my belief that I'd never read another clichéd angel book again. And I'm believing it as this was no trite paranormal book. With the lightening reviews I've seen from my fellow bloggy friends, I headed into this book with high expectations, and they were mostly fulfilled. Shadows explores all aspects that most angel books fail to impress with, and extending on by adding some gruesome violence, unique premise and a very sexy love interest.
Gaby's twin brother, Jude died a year ago. And when she decided to make a new life away from the dark past, Gaby is no closer to healing this wound. And that's when Rafa appears, explaining everything she never quite understood- especially about the vivid nightmares she used to get every night before Rafa's appearance.
Characterisation in Shadows is nothing short of flawless. Our main character commences on a good note, and holds it throughout, making me, a very happy reader. Not only was Gaby strong and rather kick-ass, but she was also independent and decisive. I loved how she wasn't swayed by the slightest remarks and was clear minded in the most intense situations. She can only be defined as genuine. The only issue I had with her and the supporting characters was that they all (most) swore excessively and pointlessly. Sometimes, it was fine but at others, I felt like they were some young wanna-be-thirteen-year-old-junkies.
'Rafa grunts. "If he points that rifle at me, it's going up his arse."'
Rafa is our sexylicious dark angel with attitude. However, I didn't find his as cliché like the other paranormal books. Paula Weston, outlined the perfect male character without making me roll my eyes and groan simultaneously. Apart from him being very hot, Rafa was jocular and had a likeable touch of ignorance and satirical-ness. Weird but I did really love that about him, it made him seem more reckless and more like what I used to imagine fallen angels to be like before I was introduced to sappy, mysteriously hot guys that made me gag.
The romance in Shadows is one of the most difficult ones to pin point and describe. Imagine these three definitions of romance; angsty, instant and cute. Now throw them into a pot and give a good stir. Now, proceed to illusion this between Rafa and Gaby. The result, angsty-instant-cute-ish-love-that-was-real-good. I only say instant love because they kissed made out in the first few pages. Other than that, I was fully entertained by this chemistry that dragged along and DIDN'T overpower the intense story line.
Shadows is a compact combination of heart racingly gruesome action, blunt senses of humour, intriguing premise and a very original romance. I never thought I'd have room in my heart for angel books due to or history but looks like there are still some excellent ones lurking about! (Especially Aussie ones!) This was a faced paced ride that contained plenty of socking twists. Recommended to lovers of paranormal and people who want an angel surprise.
The following two tabs change content below.
Melanie is one of the totally fabulous bloggers at YA Midnight Reads. She's a 16 year old student from Melbourne, Australia. She is normally found binge watching TV series, reading , blogging, procrastinating or fangirling about how Percabeth is the best ship ever. She's also a lover of caps lock and uses it excessively.
Want more posts like this?