Title:
School Spirits
Author: Rachel Hawkins
Publisher: Disney Hyperion
Genre: YA, paranormal, fantasy
Series: School Spirits #1
Release Date: May 14, 2013
Pages: 304
How I Got the Book: Received in exchange for an honest review
Fifteen-year-old Izzy Brannick was trained to fight monsters. For centuries, her family has hunted magical creatures. But when Izzy's older sister vanishes without a trace while on a job, Izzy's mom decides they need to take a break.

Izzy and her mom move to a new town, but they soon discover it's not as normal as it appears. A series of hauntings has been plaguing the local high school, and Izzy is determined to prove her worth and investigate. But assuming the guise of an average teenager is easier said than done. For a tough girl who's always been on her own, it's strange to suddenly make friends and maybe even have a crush.

Can Izzy trust her new friends to help find the secret behind the hauntings before more people get hurt?

Rachel Hawkins' delightful spin-off brings the same wit and charm as the New York Times best-selling Hex Hall series. Get ready for more magic, mystery and romance!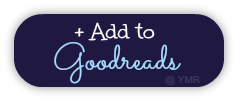 Thank you Hyperion for sending me this review copy. No compensation was given or taken to change this review.
'"This is being a Brannick, Izzy. No one said it would be easy." And with that, he was gone.'
The long awaited spin-off series to Rachel Hawkin's best selling, Hex Hall trilogy. We are once again swept into the world of paranormal- vampires, warlocks, witches and faeries alike, and this time, instead of the kick-ass and sarcastic Sophie, we get Izzy Brannick, Sophie's cousin. School Spirits was filled with fun suspense, lingering romance and another original premise.
When Izzy's sister, Finn disappears without a trace during a mission, Izzy and her mother decide it's time for a change of scenery. Moving into a now town, and new school, Izzy is foreign to place as she had never been so exposed to the human world. But her motive is clear, keep a low profile and stow away the menacing ghost that haunts the school. But soon, Izzy realises that keeping her head down is becoming more and more complicated when she accidentally dislocates someone's shoulder with a ball on the first day of school. Can she trust her new friends to unravel this ghost mystery along side her?
It is always a delight to read Hawkin's books, they are filled with definable characters, humorous fillings and interesting plot lines. To be reputably candid, I was, in a certain degree disgruntled about the comparison from Hex Hall to School Spirits. From what I can recall, Hex Hall was a much more stronger book in terms of characters- well everything. Nonetheless, School Spirits was enjoyable and a fun read.
Izzy is nothing like Sophie, get that clear in your heads people or you will be likely aghast how more ladylike Izzy is. Well not ladylike maybe more reserved is a more appropriate term. She didn't have a sarcastic tone so her personality was fairly washed and faded like she was over washed in the washing machine. Not that she was monotonous, but Izzy wasn't as entertaining or definable as a character, her definition was relied on her constant regret for her sister, Finn, that she deems that it was her fault that Finn had vanished and Izzy holding the pursuit of adjusting in school conditions. Both were engaging and compelling in their own ways.
Dex and Torin were the shining points about School Spirits, both wielded jocular tones yet both were different types or humour. Dex jumped about with a humour that was cute and less sarcastic. It leaned towards nerdish and adorable at the same time, which was much favourable in my opinion. Torin is the worse version of our beloved Lucas from Hex Hall. Sarcastic and blunt. But still makes the giggles bubble up inside me!
'" This is why I told Aislinn she should have more blokes around. A boy touches you, and you mistake hormones for magic."'
The romance in this book was rather unrealistic. I can't go into much detail as spoilers would then have to occur but I thought the ending of the book summarised the chemistry between Izzy and Dex as insignificant. In fact, the ending was poor, rushed and just plain not genuine compared to the rest of the book. Anyway, I still liked the romance of Dex and Izzy, I never imagined them as a couple but Hawkin's made it work seamlessly!
School Spirits was a light paranormal book that had just enough world building for me and a intriguing premise. Despite the gaps, I enjoyed the new addition to Hawkin's work and will be yearning for the sequel of this! Hopefully, the characters will improve drastically, too. But of course, we can never be sure what Rachel will throw us with. I've got my hands ready to catch whatever it is. 
(ACTUAL: 3.5)
The following two tabs change content below.
Melanie is one of the totally fabulous bloggers at YA Midnight Reads. She's a 16 year old student from Melbourne, Australia. She is normally found binge watching TV series, reading , blogging, procrastinating or fangirling about how Percabeth is the best ship ever. She's also a lover of caps lock and uses it excessively.
Want more posts like this?