Title:
Requiem
Author: Lauren Oliver
Publisher: Hodder Australia
Genre: YA, dystopia, romance
Series: Delium #3
Release Date: March 21, 2013
Pages: 352
Source: Borrowed it
They have tried to squeeze us out, to stamp us into the past.

But we are still here.

And there are more of us every day.

Now an active member of the resistance, Lena has been transformed. The nascent rebellion that was under way in Pandemonium has ignited into an all-out revolution in Requiem, and Lena is at the center of the fight.

After rescuing Julian from a death sentence, Lena and her friends fled to the Wilds. But the Wilds are no longer a safe haven—pockets of rebellion have opened throughout the country, and the government cannot deny the existence of Invalids. Regulators now infiltrate the borderlands to stamp out the rebels, and as Lena navigates the increasingly dangerous terrain, her best friend, Hana, lives a safe, loveless life in Portland as the fiancée of the young mayor.

Maybe we are driven crazy by our feelings.

Maybe love is a disease, and we would be better off without it.

But we have chosen a different road.

And in the end, that is the point of escaping the cure: We are free to choose.

We are even free to choose the wrong thing.

Requiem is told from both Lena's and Hana's points of view. The two girls live side by side in a world that divides them until, at last, their stories converge.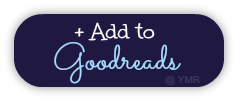 Initial Reaction:
*Is reading last page of Requiem.* Creepy chapter ending, sounded rather dramatic and a fail attempt of resolving. I wonder how would Lauren wrap this book up… *flips page. Stares blankly at short story of Alex. Flips back. Flips forward. And back. And forward* Isn't this a lovely exercise of the hand, Mel? *stops abruptly and stares. Blinks slowly.*
'"You can't save them all," I say. "That's not how it works."
The actual beginning of the review:
My initial reaction after reading Requiem seemed to trigger an emotion inside me that I have never felt before. Meet the angry green monster, hater of improper endings. Yeah, if you haven't inferred quite yet, the ending of Requiem disappointed me on a large scale. I didn't quite comprehend before the outrage of my fellow Goodreaders until finishing this book. I'm part of that mob now- a mob of angry green monsters that want a better ending. But I'll stop complaining, because I stopped complaining ages ago when I finished Pandemonium- a. k. a. Where the love triangle brews and everything flips upside down.
Requiem, unlike its predecessors, holds a cogent dual POV between Lena, and her old best friend, Hana. I didn't find Hana's role of much significance but it was a lovely and intriguing experience to read from someone who has been cured.
It was all a lie. Alex-Lena's first love confessed to her that it was all a lie. He never loved Lena. Heart broken and confused, that's still the least of her troubles, as the government is doing everything within it's power to wipe out the rebels and the slightest hint of amor deliria nervosa. The to be said exhilarating conclusion to the Delirium series did not quite meet the standards but certainly hit some good pitches here and there.
Is it my horrible memory or did Lena just become more sensitive? I admire that she has become more fearless and stronger, but her feelings insinuated to be a shell wrapped delicately around her. Clearly she is confused after Alex coming back, which I admittedly presumed to enjoy as I was looking forward to an awkward rebuild of a relationship of some form. But nothing happened. It was just angsty jealousy and a continuation of 'I don't know you anymore' etc. It's affect on me came like a blow, winding me. I was so prepared to be peppered by this reunion that never happened. Nonetheless, it wasn't necessarily Lena or the reunion that ticked me off. In fact, almost everything but that.
Understanding that our world was already fabricated and shaped, but after some time, the outline does become rather murky, the essential need for a recap or some sort of development was minimalistic or rushed. By similarity, the plot didn't seem to delve in abysmally. It was within arm's reach, I could literally sense Lauren's direction before she ideas back down again into the depths of disappointment.
Never occurred to me before but Delirium's love triangle and romance in general would be one of the ones of lowest quality. Neither love interest got my approval this time around. Alex has become a somewhat distant and unnerving character that we don't get to analyse much of in Requiem (which infuriates me), while he is my preferred team, I wanted his personality to thrive and expand on instead of keep to this repressed manner. Julian, is you may recall, I described him as a useless object that is simply created for the same of being there and to irritate the reader. There are some who love him but that some did not include me. He was ignorant and never reflected genuine in any way, shape or form. The only characteristic I appreciated was his willingness to look after Lena and keep her safe. Something our old Alex used to do.
All would have been well if I hadn't read the ending. Maybe a 3 star book. However the ending was like the plot. Slacked and driven off too swiftly. We were left with too many unanswered questions and not thoroughly explored topics- the ending- should be rewritten. The subtle yet increasingly loud climax only dropped down when our ending was presented, an emptiness was created in my stomach after that. *deep sigh* If only that ending was reconstructed.
Overall, Requiem can be only depicted as, in a humble manner, deceiving. For fans of Lauren's work- it may still catch your heart- but mine had already been dropped in Pandemonium.
The following two tabs change content below.
Melanie is one of the totally fabulous bloggers at YA Midnight Reads. She's a 16 year old student from Melbourne, Australia. She is normally found binge watching TV series, reading , blogging, procrastinating or fangirling about how Percabeth is the best ship ever. She's also a lover of caps lock and uses it excessively.
Want more posts like this?