I am lucky enough to be part of the review only Australian tour of Amy Tintera's Reboot hosted by the awesome peeps at
Allen & Unwin
! I loved this book and I have details of why the Aussie edition of Reboot is better.
Author: Amy Tintera
Publisher: Allen & Unwin
Genre: YA, post apocalyptic, dystopian
Series: Reboot #1
Release Date: May 22, 2013
Pages: 384
Source: Received in exchange for honest review 
Five years ago, Wren Connolly was shot three times in the chest. After 178 minutes she came back as a Reboot: stronger, faster, able to heal, and less emotional. The longer Reboots are dead, the less human they are when they return. Wren 178 is the deadliest Reboot in the Republic of Texas. Now seventeen years old, she serves as a soldier for HARC (Human Advancement and Repopulation Corporation).

Wren's favorite part of the job is training new Reboots, but her latest newbie is the worst she's ever seen. As a 22, Callum Reyes is practically human. His reflexes are too slow, he's always asking questions, and his ever-present smile is freaking her out. Yet there's something about him she can't ignore. When Callum refuses to follow an order, Wren is given one last chance to get him in line—or she'll have to eliminate him. Wren has never disobeyed before and knows if she does, she'll be eliminated, too. But she has also never felt as alive as she does around Callum.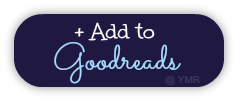 Thank you Allen & Unwin for sending me this copy. No compensation was given of taken to alter this review.
'She froze. Her eyes flew from the 178 printed on my skin to my face and she let out another shriek.
No. There was no human left in me.'
Reboot jumped right in, hitting a nerve of abrupt consciousness with it's vivid descriptions and magnificent writing. For an overused genre, Tintera undertook dystopia with a new kick of originality. While no means flawless, Reboot kept me engaged throughout and certainly shocked me with the staggeringly remarkable world-building that defined this novel.
Over my months of reviewing, I've come to realise something I'm awfully critical about- the world construction, or building. Constantly, I'm scrounging for a flaw, unanswered question or unrealistic piece of information. Yet I seemed to fail to find a hint of a gap in Reboot. Basically, a Reboot is our robot in here- except we have some divergence and alterations. It was imposing to learn about what makes someone a Reboot, they are people who died then came back to life- after a certain span of time- then are barcoded by the time they took to come back to life, the longer they took to relive, the less human in terms of emotions, physicality and spirituality.
For our main character, Wren, she is the prodigy to fellow Rebooters, it took 178 minutes to be healed and up again. But on the other side of the scale is Callum, still practically human with no quick reflexes and still rather emotional, took only 22 minutes to resurrect. Yet still he manages to get on Wren's soft side. When Wren is assigned to eliminate him for his humanity and weakness, she finds herself disobeying orders for the first time ever.
Wren is the new Katniss Everdeen. Equally kick-ass and more viscous that imagined, this MC held a cold and foreboding atmosphere from the very beginning. Heck- at the beginning she was killing humans. That explains EVERYTHING. Well okay, I did have a slight issue which I shall mention further in my review. However on whole, Wren developed appreciably, and held a genuine personality and logical thinking despite it being a little too fast and uneven when Callum was introduced.
'I grabbed Twenty-two's arm, twisted it behind his back, and cracked it with one quick thrust. He let out a yell and jerked the arm away, cradling it against his chest.'
The supporting characters were just as awe-inspiring and provocative. We have the best friend, Ever. But before you roll your eyes as if, "DUH! There's always the typical best friend." this one was more believable and heart-warming. By no means was Wren a interactive character, she keeps to herself as after all, her humanity levels are relatively demolished. Without regard to, the presence of Ever's being there as 56 room-mate, trying to comprehend with Wren was loveable. Ever was a compassionate character that I adored to a large extent.
Callum 22 is not only just a random Reboot, but also he was the quickest to ever come back to life meaning he was the character that made this book feel like they were complete aliens from outer space. His jocular tone and poignant smile (which I thought was mentioned way too many times throughout) levelled out the book and kept a warmth and sympathy expand towards Callum. He was sweet, human and loving.
Most people on this world have an Achilles just on the back part of the ankle. It is one of the weaker, if not weakest joint in us. For Reboot, it's Achilles was the romance. Largely know as insta-love, Reboot had little buildup on the chemistry between Callum and Wren. When the story commenced, Wren was emotionless but just when Callum entered a few chapters later, I didn't quite catch much growth or gradual development in Wren's personality, to make a chemistry flower.
To sum up, Reboot was overall a satisfying read filled with originality, strong characters and tense action that kept us readers alert the entire time, there is not a single dull moment in Reboot. Gruesome and exhilarating, Tintera shows us just how much dystopia or post-apocalyptic can expand to and adore.
I'm not fully sure whether you guys in the US have an equally awesome edition of Reboot as I do not own a copy but the Australian Reboot edition IS. BEAUTIFUL. So if you have not received your copy of Reboot yet, consider this epic edition.
SPEECHLESS. O_O
The following two tabs change content below.
Melanie is one of the totally fabulous bloggers at YA Midnight Reads. She's a 16 year old student from Melbourne, Australia. She is normally found binge watching TV series, reading , blogging, procrastinating or fangirling about how Percabeth is the best ship ever. She's also a lover of caps lock and uses it excessively.
Want more posts like this?