Title:
Parallel
Author: Lauren Miller
Publisher: Harper Teen
Genre: YA, science-fiction, romance
NOT IN SERIES
Release Date: May 14, 2013
Pages: 432
How I Got the Book: Received in exchange for an honest review
Abby Barnes had a plan. The Plan. She'd go to Northwestern, major in journalism, and land a job at a national newspaper, all before she turned twenty-two. But one tiny choice—taking a drama class her senior year of high school—changed all that. Now, on the eve of her eighteenth birthday, Abby is stuck on a Hollywood movie set, miles from where she wants to be, wishing she could rewind her life. The next morning, she's in a dorm room at Yale, with no memory of how she got there. Overnight, it's as if her past has been rewritten.

With the help of Caitlin, her science-savvy BFF, Abby discovers that this new reality is the result of a cosmic collision of parallel universes that has Abby living an alternate version of her life. And not only that: Abby's life changes every time her parallel self makes a new choice. Meanwhile, her parallel is living out Abby's senior year of high school and falling for someone Abby's never even met.

As she struggles to navigate her ever-shifting existence, forced to live out the consequences of a path she didn't choose, Abby must let go of the Plan and learn to focus on the present, without losing sight of who she is, the boy who might just be her soul mate, and the destiny that's finally within reach.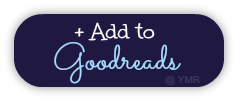 Thank you HarperTeen for the review copy. No compensation was given or taken to alter this review.
'A decision that appears 'life-altering' might ultimately not be. Often it is the choices that seem inconsequential that uproot us.'
Debuting in 2013, Lauren Miller, among many other authors, whisk readers into a journey of parallel universes. To be honest, I'm getting sick of them- I can count at least seven that have been/are being published this year- the major issue with each and every one of them is that they have unanswered questions and plot holes. While Parallel was no exception, I rather enjoyed this novel. It shows it's own parallel sides as a book itself; powerful and cute, humorous and tear jerking, light hearted and deep. To say that Parallel was a jumpy read is an understatement.
Just yesterday Abby was filming the next hottest movie and at her birthday party with Bret Woodward, most legendary movie star ever. But that was yesterday. Now, waking up in Yale next to someone- her roommate- she never met, Abby realises, with the aid of her science-savvy best friend, Caitlin that she is living in her alternate life. What life would have been like if she chose science over drama just one year ago.
When the elements of alternate lives was introduced, I was in some sort of coma-of-mind-blowing-ness. It took me ages to comprehend the concept of Miller's world but eventually, as the story progressed, the sprinkles of helpful clues Miller threw at me were extremely beneficial. I recommend for people to read the book at a slower rate than their normal speed as just skipping the slightest paragraph could result into future confusion and mind fuck.
In my perspective, I found Abby crawling under my skin a lot in Parallel. Yes, she is struggling to grasp the concept that she is living in her parallel world that is exactly a year and a day ahead, but she seemed to be way too involved with other relationships that meant nothing to her. She was like a Cupid that never got anything correct. In fact, I found the whole book a little flooded with romance, with the main character, best friend, roommate, brother, parents of the boyfriend. There was no need for any of this whatsoever. (Even though I found Caitlin and Tyler a perfect couple) Even though, Abby was still exceptionable. She could think indubitably and positively on a constant basis which is crucial for the MC to have in this genre if writing. A minute problem for me was the supporting characters. (Caitlin, Llana,Tyler etc…) Most of them were stereotypical and cliché which really infuriated me. If they weren't irritating, they were unnecessary additions to the cast of Parallel altogether.
'"I mean, it's not like we can prove it empirically, but quantum theory says there's a parallel world for every possible version of your life. And most mainstream physicists would probably stake their careers on it."'
Romance in this book was applied, in most civil terms, generously. Or, basically the foundation of Parallel. Despite my grudge I hold against it, the chemistry between Caitlin and Tyler; and the MC and her love triangle were quite entertaining and adorkable, especially Abby's best friend, Caitlin. However, I mustn't elaborate on that relationship as well… SPOILERS…! Being parallel universes, it can be concluded obviously that there'd be a love triangle, and in this case, a surprisingly well crafted one. But I wasn't a fan of who was in this love triangle. Josh, a guy who's cute and has a great sense of humour but trite and Michael, arrogant and just…. plain stupid. (In my opinion) Being not 100% pleased with the love interests, I stuck with Team Josh. I relished the scenes with Abby and Josh, they seemed to fit perfectly with each other!
Linking back to what I me filmed earlier on, plot holes and unanswered questions disappointed me. Once again, I want to know, why is it only Abby who is aware that she has been living on two different paths. And why is 09/09/09 so special.
Parallel, despite many flaws, wrapped up skilfully in the end. It was entertaining to watch the alternate worlds and character development expand here and observe Abby's clear thinking when she makes life changing decisions as the story comes to a stop. I recommend to people who loved Between the Lives and Pivot Point.  

The following two tabs change content below.
Melanie is one of the totally fabulous bloggers at YA Midnight Reads. She's a 16 year old student from Melbourne, Australia. She is normally found binge watching TV series, reading , blogging, procrastinating or fangirling about how Percabeth is the best ship ever. She's also a lover of caps lock and uses it excessively.
Want more posts like this?