Edition LONG TITLES!
It's been a month or so since my last mini review edition and I've been feeling a little sluggish and horrifically busy so I have two reviews. I liked both these books but there was something missing about both of them.
This time I have reviews on:
The Girl with the Iron Touch By Kady Cross
The Statistical Probability of Love at First Sight By Jennifer E. Smith
Title:
The Girl with the Iron Touch
Author: Kady Cross
Publisher: HarlequinTeen
Genre: YA, steampunk, romance
Series: Steampunk Chronicles #3
Release Date: May 28, 2013
Pages: 384
Source: Received in exchange for honest review
In 1897 London, something not quite human is about to awaken

When mechanical genius Emily is kidnapped by rogue automatons, Finley Jayne and her fellow misfits fear the worst. What's left of their archenemy, The Machinist, hungers to be resurrected, and Emily must transplant his consciousness into one of his automatons—or forfeit her friends' lives.

With Griffin being mysteriously tormented by the Aether, the young duke's sanity is close to the breaking point. Seeking help, Finley turns to Jack Dandy, but trusting the master criminal is as dangerous as controlling her dark side. When Jack kisses her, Finley must finally confront her true feelings for him…and for Griffin.

Meanwhile, Sam is searching everywhere for Emily, from Whitechapel's desolate alleyways to Mayfair's elegant mansions. He would walk into hell for her, but the choice she must make will test them more than they could imagine.

To save those she cares about, Emily must confront The Machinist's ultimate creation—an automaton more human than machine. And if she's to have any chance at triumphing, she must summon a strength even she doesn't know she has…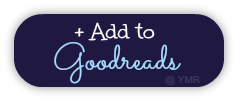 Thank you Harlequin Teen for sending me this copy. No compensation was given or taken to alter the this review.
'All she had to do was destroy his brain. All she had to do was commit murder.'
When it comes to the Steampunk genre, I incline to have emotions jumbled all over the place. The Girl With The Iron Touch tended to be a novel I was on the fence about. While it was most to say, satisfying, I expected much more from Kady Cross. Told in mainly perspectives of Finley and Emily, we were lead on an another enthralling journey in the world of automatons and Steampunkiness.
I am a big fan for Kady's writing style, there's something to it that intrigues me greatly. It's like only her voice can write books in the Steampunk genre, there's a hint of subtleness and story-telling mastery in there that I can detect. For our main protagonist, Finley, I feel like I can really relate to her. She's so clear minded and has just strong will that I really admire. I've never treated Finley like she was some heroine, she was always that girl stuck in the middle of everything but was so genuine and compliant. There were times her where I could feel like I could reach out to her, for her personality was so well created and defined. This is probably due to the fact that Finley has slowly become to harness her two selves, gaining overall harmony between good and evil.
What really ruined this novel for me was two things: firstly, the romance. In the two previous books, I became agitated that the fact we barely had any romance, there used to be an agreeable angst floating in the air. In this novel, yes. Our love triangle does get resolved (even though I never thought there REALLY was a love triangle, but others seem to deem so) but it was so uneven and all over the place. As individuals, Griffin, Jack and Finley are admirable characters, but when we get them interacting it seemed so over done and forced. One time they were kissing, the next they were not even talking. Also, the romance stole the action and plot a tad too much for my liking. Secondly, like the romance, the pacing of The Girl With The Iron Touch was irregular. We had action, the a big plop of boredom. It just could compromise with me well at all.
Other than that, The Girl With The Iron Touch contained an intricate plot line, some humour and a beautiful setting. We get to learn more about Emily and get some more romance between Emily and Sam- which I enjoyed more than Finley's. If you are looking for a Steampunk series, this one is a perfect one to get you going. 
(ACTUAL 3.5)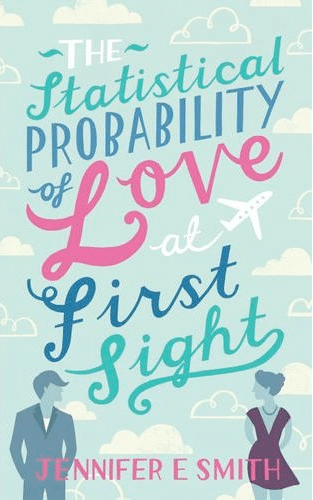 Title: The Statistical Probability of Love at First Sight
Author: Jennifer E. Smith
Publisher: Headline
Genre: YA, contemporary, romance
NOT IN SERIES
Release Date: January 5, 2012
Pages: 224
Source: Borrowed it
Who would have guessed that four minutes could change everything?

Imagine if she hadn't fogotten the book. Or if there hadn't been traffic on the expressway. Or if she hadn't fumbled the coins for the toll. What if she'd run just that little bit faster and caught the flight she was supposed to be on. Would it have been something else – the weather over the atlantic or a fault with the plane?

Hadley isn't sure if she believes in destiny or fate but, on what is potentially the worst day of each of their lives, it's the quirks of timing and chance events that mean Hadley meets Oliver…

Set over a 24-hour-period, Hadley and Oliver's story will make you believe that true love finds you when you're least expecting it.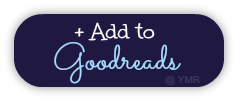 The Statistical Probability of Love at First Sight was more than what I had been expecting. For such a short novel, it was compact with cuteness, rich emotions and great morals that I still can't pondering about. Set in 24 hours, we follow Hadley at an airport and find that maybe you can really fall in love in quickly. My main concern with The Statistical Probability of Love at First Sight was that it was going to have instant love. Fortunately, I did not observe any bit of that. Smith did an awfully great job by making two people form a chemistry within a day without making me twist about in frustration.
However, this book most definitely is not all about two people falling in love. We delve in much deeper than that towards Hadley's parents' issue. The reason why Hadley was at the airport in the first place was to go her father's wedding. To a wedding where she had not even met the bride. Throughout the book, we get flashbacks of her mum and dad, and their experience of love, and maybe that it's not all about cupcakes and daisies. It's more heart breaking and fragile.
For my first book by Jennifer E. Smith, I am extremely pleased by the outcome. I'll be eager to read her other contemporary novel, This Is What Happy Looks Like and hope it's as beautiful and moving like this one.

The following two tabs change content below.
Melanie is one of the totally fabulous bloggers at YA Midnight Reads. She's a 16 year old student from Melbourne, Australia. She is normally found binge watching TV series, reading , blogging, procrastinating or fangirling about how Percabeth is the best ship ever. She's also a lover of caps lock and uses it excessively.
Want more posts like this?