*cue squealing and fangirling* I cannot press how much I love Katie McGarry and her books, 
Pushing the Limits
and
Dare You To
. Both contain heart wrenching stories that I still can't get over with. And I AM SO FREAKIN HONOURED TO HAVE THIS WONDERFUL AUTHOR ON MY BLOG TODAY. Because I'm so overjoyed, I will be hosting a giveaway at the end of this post of my ARC copy of Dare You To and two e-copies of Crossing the Line. (*bows* Yes, yes. I know, aren't I generous?)
Pushing the Limits
Pushing the Limits #1
HarlequinTeen Australia
YA Contemporary Romance
No one knows what happened the night Echo Emerson went from popular girl with jock boyfriend to gossiped-about outsider with "freaky" scars on her arms. Even Echo can't remember the whole truth of that horrible night. All she knows is that she wants everything to go back to normal.But when Noah Hutchins, the smoking-hot, girl-using loner in the black leather jacket, explodes into her life with his tough attitude and surprising understanding, Echo's world shifts in ways she could never have imagined. They should have nothing in common. And with the secrets they both keep, being together is pretty much impossible.

Yet the crazy attraction between them refuses to go away. And Echo has to ask herself just how far they can push the limits and what she'll risk for the one guy who might teach her how to love again.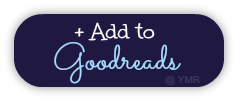 Dare You To
Pushing the Limits #2
HarlequinTeen Australia
YA Contemporary Romance
Ryan lowers his lips to my ear. "Dance with me, Beth."

"No." I whisper the reply. I hate him and I hate myself for wanting him to touch me again….

"I dare you…"

If anyone knew the truth about Beth Risk's home life, they'd send her mother to jail and seventeen-year-old Beth who knows where. So she protects her mom at all costs. Until the day her uncle swoops in and forces Beth to choose between her mom's freedom and her own happiness. That's how Beth finds herself living with an aunt who doesn't want her and going to a school that doesn't understand her. At all. Except for the one guy who shouldn't get her, but does….

Ryan Stone is the town golden boy, a popular baseball star jock-with secrets he can't tell anyone. Not even the friends he shares everything with, including the constant dares to do crazy things. The craziest? Asking out the Skater girl who couldn't be less interested in him.

But what begins as a dare becomes an intense attraction neither Ryan nor Beth expected. Suddenly, the boy with the flawless image risks his dreams-and his life-for the girl he loves, and the girl who won't let anyone get too close is daring herself to want it all….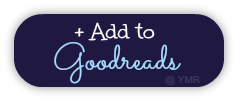 Author Bio:
KATIE MCGARRY was a teenager during the age of grunge and boy bands and remembers those years as the best and worst of her life. She is a lover of music, happy endings, and reality television, and is a secret University of Kentucky basketball fan.
Links: Goodreads | Website | Twitter | Facebook
Do you recall when and how your interest in writing originated? (Were there any inspirations?)
Since I was a small child, stories were always spinning in my mind, but I never thought of myself as a writer. They were just make believe worlds that I would lose myself in.
I wrote some in high school, but stopped after my best friend died. Several years ago, after my youngest child began sleeping through the night, I decided to write down one of the stories in my head. I loved writing so much I continued.
Great thing that you did, you have no idea how glum the contemp genre would be without your beautiful books.
Out of all the characters from Pushing the Limits and Dare You To, which one was your favourite one to write about?
Echo and Noah have a special place in my heart since they were my first published story. Beth was the hardest character to write as I gave her more of my personal emotional journey. But Isaiah has been by far my favorite to write.
Isaiah. *sighs* Gotta love him.
Are experiences of both Echo and Beth based on some people you know, or events in your own life?
In second grade, I was bitten by a dog and repressed the memory. I gave the memory loss to Echo. I also gave Echo the grief I had experienced after the loss of my best friend.
Beth was a difficult character for me to write because I knew going in that I was giving her my emotional journey. I was someone who had become jaded by life and didn't trust anyone. There were times as I was writing when I wanted to glide over certain emotions, but I stopped and forced myself to become emotionally raw. I'm glad I did because I love how Beth's story turned out.
Is there anything you find particularly challenging in your writing?
Sometimes it's hard for me to write the raw, heartbreaking scenes. In order to do that, I have to allow myself to go to dark places, memories of times when life was difficult, and that's not exactly where I want to be. But I'm always happy I do because I think it makes my characters feel very real.
I second that. Though I don't think I could go dark places to write books. *shudders at thought*
If Pushing the Limits were to become a movie, who would play Echo and Noah and why?
To be honest, I don't know. But I always love hearing who my readers think should play Noah and Echo!
You heard her people! Tell us what you guys think in the comments!
Apart from Crash Into You, are there any other writing projects you are planning to write?
I've always got ideas whirling around in my brain and characters begging me to write their story—but for now I'm focused on making Crash Into You the best book it can possibly be.
For such a successful author like yourself, can you share one writing tip or a piece of advice to aspiring writers?
Never give up! Perseverance is the key to publishing!
Thanks for letting me interview you, Katie!
This is how the giveaway works:
One lucky Australian/ New Zealander will win my ARC copy of Dare You To
Two international peeps will each receive an e-copy of
Crossing the Line
 which is the e-novella, telling the story of Echo's best friend, Lila.
La Rules:
1. You must be at least 13 years old
2. All giveaways are international unless stated
3. No cheating
4. Winner must reply to email within 72 hours
5. Price currency is in Australian Dollars
6. Winner will not be revealed unless they want to
The following two tabs change content below.
Melanie is one of the totally fabulous bloggers at YA Midnight Reads. She's a 16 year old student from Melbourne, Australia. She is normally found binge watching TV series, reading , blogging, procrastinating or fangirling about how Percabeth is the best ship ever. She's also a lover of caps lock and uses it excessively.
Want more posts like this?