Title:
Etiquette & Espionage
Author: Gail Carriger
Publisher: Atom Hachette
Genre: YA, steampunk, fantasy 
Series: Finishing School #1
Release Date: February 5, 2013
Pages: 312 (paperback)
How I Got the Book: Borrowed it
It's one thing to learn to curtsy properly. It's quite another to learn to curtsy and throw a knife at the same time. Welcome to Finishing School.

Fourteen-year-old Sophronia is a great trial to her poor mother. Sophronia is more interested in dismantling clocks and climbing trees than proper manners—and the family can only hope that company never sees her atrocious curtsy. Mrs. Temminick is desperate for her daughter to become a proper lady. So she enrolls Sophronia in Mademoiselle Geraldine's Finishing Academy for Young Ladies of Quality.

But Sophronia soon realizes the school is not quite what her mother might have hoped. At Mademoiselle Geraldine's, young ladies learn to finish…everything. Certainly, they learn the fine arts of dance, dress, and etiquette, but they also learn to deal out death, diversion, and espionage—in the politest possible ways, of course. Sophronia and her friends are in for a rousing first year's education.

Set in the same world as the Parasol Protectorate, this YA series debut is filled with all the saucy adventure and droll humor Gail Carriger's legions of fans have come to adore.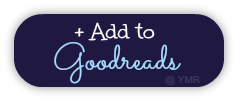 '"Practice your eyelash-fluttering, ladies. Six rounds of one hundred each before bed."-'

I took the big mistake when I read Marie Lu being quoted on my copy of Etiquette & Espionage. "I wish I could attend a school as fun as this finishing academy. It is the perfect steam punk version of Harry Potter." After observing this, I assumed that the book was just as good as Harry Potter. RIIIGHT?! It literally has my name written all over it.
LITERALLY.
NO. I was wrong. The prequel the Gail Carriger's adult series (which I haven't read), is based upon a finishing school that teaches more than just etiquette, but also some espionage that of course, must be executed in a lady like manner.
When 14 year old Sophronia is washed off to Mademoiselle Geraldine's Finishing Academy for Young Ladies of Quality, she finds that it wasn't exactly what her mother has been hoping for. Yes, the finishing school does teach some proper manners, but there are secrets hidden that even the headmistress may not be aware of.
Our main character, Sophronia is a very queer one to analyse. In fact, she reminds me a little of Sara Crewe from A Little Princess. She was reserved, kind and held a slight tinge of humour to her that made Sophronia less 'Victorian' like. After all, she at the beginning does get Indian rubber of her shoes from playing in the dumbwaiter. Yet also, Sophronia seemed a little unstable; her character was shaky, sometimes, it was difficult to pin point exactly whether I liked her or not. Nonetheless, she was predominately likeable.
The problem of Etiquette & Espionage was, and why it made everything horrible, was the lack of activity and motion. With the addition of unique/olden writing style that took sometime to adjust then love, I felt distant and reluctant to continue on each page. There was no plot. As much as I wanted to admire Gail's story, the synopsis at the back of the book did not match with the novel itself. Moreover, even at the tiny excepts of engagement, it was uneven. Rather bumpy to be exact. Smoothing down the writing would have been of great benefit for Etiquette & Espionage.

Like I mentioned before, the bumpiness of the attention span ruined the other aspects that I would've usually appreciated. I predict some sort of love interest brewing in the second instalment but, like two of my Goodreads friends mentioned, it made this book completely dead. To be honest, I classily this book as MG. the character is in her middle grade levels and the romance was minimal. And occasionally, I appreciate that. But with no action or suspense flowing through, I yearned for some romance to pop up. Sadly, none did making me want to dose off more and more. *sighs*
For my first book by Gail Carriger, I am utmost disappointed. Though I hear her adult series is much better so I will consider reading that instead. A mix of steampunk, history and paranormal fiction, Gail failed to impress with her cover and entrapping blurb. While I won't recommend this, I will stick around for book two!
(ACTUAL: 2.5)
The following two tabs change content below.
Melanie is one of the totally fabulous bloggers at YA Midnight Reads. She's a 16 year old student from Melbourne, Australia. She is normally found binge watching TV series, reading , blogging, procrastinating or fangirling about how Percabeth is the best ship ever. She's also a lover of caps lock and uses it excessively.
Want more posts like this?