Title:
Doomsday
Author: Chris Morphew
Publisher: Hardie Grant Egmont
Genre: MG, science fiction, action
Series: The Phoenix Files #6
Release Date: June 1, 2013
Pages: 402
Source: Received in exchange for honest review
There are no more days left.
After 99 days of lockdown, annihilation of the human race is right on schedule

Luke and Jordan are fighting a losing Battle. Peter has escaped and Bill has disappeared. The Co-operative security are moments away from storming the Vattel Complex.

As the battle rages on in town, an offer of help arrives from the last place anyone would have expected. But can it really be trusted or is this one of Shackleton's deceptions?

And with murder, still looming over Luke
will he even live long enough to find out?

One way or another, it's all coming to an end.

The clock is still ticking.

There are seventeen hours until the end of the world.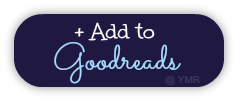 Thank you Hardie Grant Egmont Australia for sending me this copy. No compensation was given or taken to alter this review.
'Peter. Red-faced and rabid, fist clenched with white knuckles around the handle of a knife. The knife.'
It's no lie I set the expectation bar high upon reading Doomsday. With its satisfying and exhilarating predecessors, this book was just as action packed, however I was a little wary of the ending. It was by no means a fiasco, but I was definitely expecting a completely disparate conclusion and more loose ends tied.
400 hundred pages and just 17 hours till the end of the world. For an impressive start, jumping right into the action, we are taken down to 16 hours and 58 minutes, each second meaning life threatening issues. Morphew recaps everything in Fallout concisely to provide the ultimate experience in Doomsday. Turns out Crazy Bill is actually Peter, Luke is about to die- as the future has already been written- and Jordan is trying to save him, just incase Tobias, their last hope for life will keep them safe. Intertwined with twists and hard-felt sacrifices, we follow, this time, the POV's of Jordan, Luke and even Peter.
As far as characters go, Jordan will always be my absolute favourite. Her voice is strong and determined, wholly matching the suspense that lingers throughout this novel. Her character has clearly developed from Arrival, and now is more kick-ass and clear-minded. Jordan's leadership skills shone brightly here and I adored her spirit.
Luke was just as endearing. Like his willingness to put himself in front of others, is phenomenal and courageous. What irritated me was his carelessness at times. By him admitting about his death, then repeating it like a rant that there was no hope, really slackened his personality for me.
It's the first time we get to get in touch with Peter's mind since he has- unfortunately gone mad. We begin to comprehend and sympathise towards him a little, which really caught me off guard, after all, he did try to assassinate Luke. His development during Doomsday was the most remarkable and moving.
The romance of this book was another of my appreciated aspects. It not only does not overpower the plot and action, but also keeps it to a subtle point unlike other novels. We definitely get more chemistry than the previous books and it becomes more like an anchor between Jordan and Luke. The desperate-ness and endurance of this connection could possibly be one of my favourites of all time.
The main thing that main element that disappointed me was the ending. It basically can be broken down into two major points- the unanswered questions, and the rushed ending. Upon finishing this thought provoking novel, I noticed something that irritated me. What the hell happened to the townspeople? We don't hear from them at all, while we can assume their fate, I would've appreciated to have it down on paper. Additionally, the ending seemed like a jumpy splotch. With such a dramatic buildup, it dropped drastically near the end, which saddened me to an immense scale.
Never a dull moment, with a constant doubt throbbing between all the characters, I'll miss the world Morphew illustrated. While there were loose ends, I'm still requited with the result. If you have not read this series yet, I highly recommend so as it's packed with action, suspense and an intricate idea.

(ACTUAL 3.5)
The following two tabs change content below.
Melanie is one of the totally fabulous bloggers at YA Midnight Reads. She's a 16 year old student from Melbourne, Australia. She is normally found binge watching TV series, reading , blogging, procrastinating or fangirling about how Percabeth is the best ship ever. She's also a lover of caps lock and uses it excessively.
Want more posts like this?