Title:
Another Little Piece
Author: Kate Karyus Quinn
Publisher: HarperTeen
Genre: YA, paranormal, horror
NOT IN SERIES
Release Date: June 11, 2013
Pages: 432
Source: Received in exchange for honest review
The spine-tingling horror of Stephen King meets an eerie mystery worthy of Sara Shepard's Pretty Little Liars series in Kate Karyus Quinn's haunting debut.

On a cool autumn night, Annaliese Rose Gordon stumbled out of the woods and into a high school party. She was screaming. Drenched in blood. Then she vanished.

A year later, Annaliese is found wandering down a road hundreds of miles away. She doesn't know who she is. She doesn't know how she got there. She only knows one thing: She is not the real Annaliese Rose Gordon.

Now Annaliese is haunted by strange visions and broken memories. Memories of a reckless, desperate wish . . . a bloody razor . . . and the faces of other girls who disappeared. Piece by piece, Annaliese's fractured memories come together to reveal a violent, endless cycle that she will never escape—unless she can unlock the twisted secrets of her past.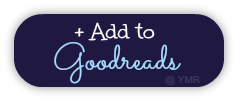 Thank you HarperTeen for sending me this copy. No compensation was given for taken to alter this review.

'I realised that while they were strange, being so open about their messy lives, they were not a girl with bare feet and a funny scar, wrapped in a garbage bag, who followed a feeling to their door. I was beyond strange.'
Another Little Piece reminded me of Pretty Girl-13 By Liz Coley in numerous ways but did not seem to create the same affect as Pretty Girl-13. With such a promising cover and synopsis, I'd expected some form of a contemporary psychological mystery/thriller instead, we get a mix of paranormal suspense instead. As much as I wanted to enjoy this novel, there were several drawbacks that head to this unfortunate result.
Ultimately, the main issue that prevented me from liking this book any more was the confusion, which was stirred and jittered around here. In no way am I implying to say that confusion isn't a good element to infuse into novels, but with such excess? No. From the synopsis we can expect a gritty YA thriller however when we are introduced to our main character, Annaliese Rose Gordon. She has come back from a year of disappearance with no memory of how she got there and what happened in her previous life. But slowly, her past unravels in disturbing and abrupt flashes, so do trails of clues and suspicions. Without getting too spoilery, Annaliese was last seen at a high school party, hooking up with a jock who was already in a relationship at the time. It was rather absurd, to be honest.
For me, Annaliese was an average character, what I rarely see is when our MC sets the mood of the novel so this was nice for a change. Annaliese's tendencies are fairly placid and reserved but still have a distinct tang of thrill and suspense. Additionally, Annaliese was a forever changing character, a little difficult to explain but it was relatable from her trauma and sudden flashbacks.
The other characters were nothing too memorable, like Annaliese, they fetched hints of monotony and unoriginality. Logan was adorable but a little too stalkerish for my tastes. Eric was arrogant and was ridiculously cryptic. And Gwen, Annaliese's best friend, over-acted and was a worry wart. I didn't completely detest at the beginning, yet as the story progressed, so did my irritation.
Another Little Piece is one of those books that need to be carefully read. As this book didn't quite catch my attention awfully well, I was occasionally missing bits of information and it took some time to fully process the happenings. Nonetheless, this novel will come with unfortunate mind fuck and mind-boggling confusion.
All in all, Another Little Piece was a disappointment, from the tone of the book- in which I was searching for a thrilling eerie setting- to the characters which were bland and washed over. If you loved Pretty Girl-13, this may be your poison but may not be as loved or appreciated. But of course, you may love this more than me, I was expecting horrific mystery but got a more romance based novel instead.

(ACTUAL: 2.5)
The following two tabs change content below.
Melanie is one of the totally fabulous bloggers at YA Midnight Reads. She's a 16 year old student from Melbourne, Australia. She is normally found binge watching TV series, reading , blogging, procrastinating or fangirling about how Percabeth is the best ship ever. She's also a lover of caps lock and uses it excessively.
Want more posts like this?