Title:
Unravel Me
Author:
Taherel Mafi
Publisher:
Allen and Unwin
Genre:
YA, romance, dystopian
Series: 
The Juliette Chronicles #2
Release Date:
February 5 2013
Pages:
480 (paperback)
How I Got the Book:
Borrowed it
Our lips touch and I know I'm going to split at the seams. He kisses me softly then strongly like he's lost me and he's found me and I'm slipping away and he's never going to let me go.

Juliette has escaped to Omega Point. A place for people like her – people with gifts – and it is also the headquarters of the rebel resistance.

She's finally free from the Reestablishment, free from their plan to use her as a weapon, and free to love Adam. But Juliette will never be free from her lethal touch. Or from Warner, who wants Juliette more than she ever thought possible.

Haunted by her past, terrified of her future, Juliette knows that in her present, she will have to make some life-changing choices.
Choices that may include choosing between her heart – and Adam's life.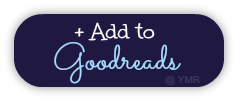 'We have plenty of time, is what Castle should have said. We have all the time in the world, is what he should have said to me. But he didn't because what he meant tick tock is that our time tick tock is shifting. It's hurtling forward heading in an entirely new direction slamming face-first into something else andtick
tick
tick
tick
tick
it's almost

time for war.'

The sequel to the amazing Shatter Me, Tahereh Mafi really outdid herself this time, making obvious improvements and adding satisfying romance, heart stopping action and endless twists. Anyone who fell in love with Shatter Me will be absolutely speechless when they finish this whooping 500 pages.
After escaping to Omega Point where there are people with special gifts, Juliette feels finally free. Free from everything. Of the past, of her gift and Warner. And she is completely wrong. As war brews closer and closer, Juliette has to make her own sacrifices and actions that could possibly change everything forever. It's a triangle of death.
I am in love with Tahereh's words. They are so original and outlandish compared to other authors, and I love it for that reason. Didn't like the hyperbole and exaggerations in Shatter Me? Don't worry, there's barely any of that in here. None. Thankfully though, the prose still stays, as beautiful as ever, so entrapping that I loose myself in it at times. The voices Tahereh creates are so real and loud that they feel like they're shouting at me- instead of being in this pretty book. Is it the short sentences? Of the characterisation of the characters dialogue? Or even the imagery? Or maybe all of that together? I seriously cannot pin point what made me love this writing so much, but it's there, and that's all that matters.
For some time I refuse to talk about the characters, there is SO SO much I want to gush about Juliette but I think it'll go on forever. But in simplified version, Juliette changes as a character in Unravel Me, she becomes braver and more and more invincible in some matter, then packed with her blunt sense of humour… that just completely tops off everything. I relish her personality, it's so full of hope, control, clear minded-ness and most importantly, fortitude. Juliette really gets to show off her gift and kick ass-ness in Unravel Me. So be prepared to get blown away.
'"Do you like Shakespeare?" he asks me.
An odd segue.
I shake my head. "All I know about him is that he stole my name and spelled it wrong."'
Two of me favourite supporting characters were James and Kenji, while both hold totally different personalities, I love them equally. James is Adam's little brother who was also taken to safety in Omega Point, while we do not get to see him at all in the first half, when we do have his encounter with Juliette, I almost cried. I won't quote anything as its too precious to quote for peeps who haven't read Unravel Me yet but yeah…it's a real subtle and emotional scene that nearly tore me into two. James is so much like Adam, he's eager, thoughtful and straight minded, definitely the cutest little dude ever.
Kenji is one of those fun, playful characters, and Tahereh surely describes him perfectly. Kenji seemed to lighten every subject and make me laugh when I was on the verge of heart break or infuriating screams. Somehow, I felt that it killed the feeling too much and was overused a bit. But all the same, Kenji rules!
'"I am not moody-"
"Yeah bro." Kenji puts his utensils down. "You are moody. It's always 'Shut up Kenji.' 'Go to sleep Kenji.' 'No one wants to see you naked Kenji.' When I know for a fact that there are thousands of people who would love to see me naked-"
Don't get me wrong, but I felt like the first half of the story was pulverised with romance. The story line felt slow as the book was focused on the romances more in the first third. But once things got moving, everything was alright.
In Shatter Me I was Team Adam.
In Destroy Me I was Team Warner as we got to see everything from Warner's perspective and made me feel horridly sorry for him and saw why he did such cruel things. Clearly, I had forgotten how much I loved Adam until
Unravel Me when I was Team I-refuse-to-choose I feel like I'm still leaning towards Team Adam but now, I have given a piece of my heart to Warner, who is still quite a bad guy in this novel. This is a great example of a good love triangle where I cannot even choose with absolute idea. For now, to make things easier, I'm Team Adam.
Dramatically addictive, Unravel Me will satisfy everyone, playing on each emotion possible to exist in this world. There is a killer cliffhanger that undoubtedly made me want to punch something. Oh well… Recommended to lovers of…ANYTHING. HA.
(ACTUAL 4.5)
The following two tabs change content below.
Melanie is one of the totally fabulous bloggers at YA Midnight Reads. She's a 16 year old student from Melbourne, Australia. She is normally found binge watching TV series, reading , blogging, procrastinating or fangirling about how Percabeth is the best ship ever. She's also a lover of caps lock and uses it excessively.
Want more posts like this?