Title:
The Originals
Author:
Cat Patrick
Publisher:
Hardie Grant Egmont
Genre:
YA, scinece fiction, contemporary
NOT IN SERIES
Release Date:
May 1, 2013
Pages:
 277 (paperback)
How I Got the Book: 
Recieved in exchange for an honest review
Ella, Betsey and I look like sisters: triplets, you might think.

But that's not what we are at all.

We are clones in hiding. We split out lives and exist as one person in the outside world. And we've always been happy.

But now I've fallen in love … and that changes everything.

Because to let love in, I need to be allowed to be Me.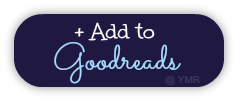 Thank you Hardie Grant Egmont for sending me this review copy. No compensation was given of taken to alter this review. All quotes were taken from the ARC copy with means that they might be altered or removed in the final print.
After some time in a reading slump, I finally decided to pick up The Originals because I knew that this would be the ultimate book to get me back on track. And it sure did. Cat Patrick has this spectacular gift for writing contemporary novels with an unrealistic twist to it, her work is so intriguing and original (no pun intended) that it just spikes up interest from the page I begin.
Meet Lizzie, Betsy and Ella. They could almost be defined as triplets except they're not. They look too alike to be triplets, they are actually clones in hiding. Splitting their lives into thirds, the girls exist as one, living the same life together. In attempts to conceal this secret, one of the clones, Lizzie does something despicable, she falls in love. And to fall in love means she must be herself. Which is something that cannot be possible.
'"What you do impacts all of us, Lizzie. You should remember that next time. I mean, just, thanks for this. Thanks for ruining my day."'
Cat did an excellent job at conjuring the ideal image of our protagonist. Not only is Lizzie a likeable character, but also she is willing to be different and follow what she genuinely believes in that just going along with whatever people tell her to do. While I felt that Lizzie was too sensitive and dramatic about stretching the worth of a small situation, she caught my attention with her never ending persistence.
Sean is the love interest in The Originals, and must I say, he was the best constructed character in this book. He is independent, caring and can be empathetic. He does lean towards a constantly jealous person but eventually, with his everlasting empathy, Sean still turns to be a loveable supporting character. This dude is full on nerd, and I love it!
'He laughs. "Whatever," he says. "Hang out with friends. Read. Play games. Write a little. Sometimes I take pictures."'
When I read this synopsis, I was instantly concerned about one thing. Instant love. I used to believe that was only way side to this trending theme, bad. All the time. Who would want insta-love? Well in this case, I found myself loving the romance despite commencing with instant love. Cute, awkward and ethereal are just some words to describe this beautiful chemistry.
A small issue I had with the characters was essentially the creation of them. There is nothing awfully divergent about the clones. Yeah…okay. So they are meant to be identical but I sensed that Cat's direction with this novel was to make Lizzie, Ella and Betsey completely different with their personalities. I wasn't too awfully attached to the characters in any way shape or form, therefore I couldn't connect properly and love this book more. Sadly, too much telling and not enough showing.
The Originals promises tense mystery and suspicion throughout. The plot was absolutely my favourite element of this novel, I couldn't help but second guess other siding characters and suspect something fishy was brewing between characters etc. While more detail and depth would love been more sufficient to a make this book more wholly, there are quite a few unexpected twists and abrupt turns. Cat excelled at the 'world building' with flying marks.
All in all, while I enjoyed reading Cat's upcoming release, there were quite a few minor flaws that disappointed me greatly. The Originals is practically an original story following a girl who lives a shared life with her sister clones and how they find their independent freedom. With a stunning ending, this book was ended beautifully. I seriously don't think that this book could love been ended as well as Cat's. I recommend this to people who are looking for some darker and twisted contemporary and lovers of Cat's previous books as this is, to what I believe, even better.
On a side note, here is something that I squealed at: this quote is my favourite. '"Yeah but apparently, Mom thinks we still like My Little Pony more than boys or something."'
No comment. Too good to be true. *runs off giddily singing the My Little Pony theme song*

The following two tabs change content below.
Melanie is one of the totally fabulous bloggers at YA Midnight Reads. She's a 16 year old student from Melbourne, Australia. She is normally found binge watching TV series, reading , blogging, procrastinating or fangirling about how Percabeth is the best ship ever. She's also a lover of caps lock and uses it excessively.
Want more posts like this?