Title:
The Eternity Cure
Author:
Julie Kagawa
Publisher:
Harlequin Teen Australia
Genre:
YA, paranormal, vampires
Series:
Blood of Eden #2
Release Date:
April 30 2013
Pages:
428 (paperback)
How I Got the Book:
Received from publisher in exchange for honest review
In Allison Sekemoto's world, there is one one rule left: Blood Calls to blood.
Cast out of Eden and separated from the boy she dared to love, Allie will follow the call of blood to save her creator, Kanin, from the psychotic vampire, Sarren. But when the trail leads to Allie's birthplace in New Covington, what she finds there will the change the world forever – and possibly end human and vampire existence.

There's a new plague on the rise, a strain of the Red Lung virus that wiped out most of humanity generations ago – deadly to humans and vampires alike. The only hope for a cure lies in the secrets Kanin carries. If Allie can get to him in time…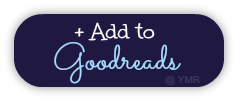 Thank you Harlequin Teen for letting me read this. No compensation was given or taken to alter this review.
'Wait. Dawn was approaching. Which meant that rabids would have to sleep soon. They couldn't face the light any better than a vampire; they would have to burrow into the ground to escape the burning rays of the sun. Under normal circumstances, I would, as well.'
As one of the most anticipated books of 2013, (not for me, I read the two books back to back), the amazing Julie Kagawa takes readers into a completely new take on vampires where they are not so beautiful and remarkable. Filled with darkness, violent action and romance, The Eternity Cure has everything a sequel needs to cure the thirst of Kagawa die hards.
To be honest, I have never read a Julie Kagawa until last week. And with nothing to really expect from her books, I went in blind, just hoping it was going to blow me away. And in some ways, yes The Eternity Cure certainly did that. However, there were a few flaws hiding between the covers that I couldn't help but prod at.
After being thrown out of Eden, away for her human friends, Allison must now go to find and save her creator, Kanin from the schizophrenic vampire, Sarren. And all she has is a call connection through blood. When Allie accidentally stumbles across her blood brother, Jackal, she realises that there are more issues growing without her notice. An illness has begun to grow again. And Kanin is the key for some hope of survival.
What I really enjoyed about Julie Kagawa's sequel was that it recapped what had recently happened in The Immortal Rules, while I didn't necessarily need it, people who read this first instalment last year would find this element very handy. Not only does barely any authors do this, but she did it so flawlessly, that it seemed like a complete new addition to the story. It wasn't boring to read at all.
Julie Kagawa, in simple words, created flawless characters with constant and complex development and significant interactions with siding characters.
Allie is kick ass to the level where I can definitely say she is one of the most innocently kick ass females ever. She manages to think clearly in situations and while trying to be careful, does a immaculate job at killing too. Allie was the perfect protagonist for this series; with her witty remarks, blunt sense of humour and innocence of killing, gosh… Just impeccable.
'As the human lunged for me, my blade sliced through ribs and out the other side, nearly cutting her into two. The body struck the curb with a wet splat, and though it thrashed and spasmed for a while as we watched it warily, it did not rise again.'
Remember Jackal? Did you hate him? I surely did but since The Eternity Cure, I take all of that back. Every single bit of it because I am in love with Jackal. The main flaw in The Eternity Cure was that the first third bored the death of me. And the main reason I had continued was because of darling Jackal and his unpredictable snarky and snore remarks and his humour that I never got annoyed of. His cockiness kept this story brighter than the twisted dark fantasy it really is.
Never being a crazy fan for Zeke in The Immortal Rules made me hesitate at rushing into this novel. I am so glad I ended up reading this sooner. Zeke not only changes into a remarkable stronger and capable character, but also manages to steal my heart. Sure, he still has his whiny, helplessness to him but that's maybe what makes Kagawa's books so realistic- because she defined each character with great definition and some form of a flaw to remind us that in fact- we are human.
An epic series based around the over-used genre, paranormal vamps, Kagawa created unforgettable characters and a story line so viscous to possibly be in such a YA book. This book can definitely be recommended to people who are getting sick of the same old take on vamps and die hards for Richelle Mead's vampire series'.
The following two tabs change content below.
Melanie is one of the totally fabulous bloggers at YA Midnight Reads. She's a 16 year old student from Melbourne, Australia. She is normally found binge watching TV series, reading , blogging, procrastinating or fangirling about how Percabeth is the best ship ever. She's also a lover of caps lock and uses it excessively.
Want more posts like this?