Title:
The 5th Wave
Author: Rick Yancey
Publisher: Penguin Teen Australia 
Genre: YA, science fiction, post apocalyptic 
Series: The 5th Wave #1
Release Date: May 7, 2013
Pages: 388 (paperback)
How I Got the Book:  Received in exchange for honest review
The Passage meets The Hunger Games in a gripping new series from Carnegie-shortlisted Rick Yancey. After the 1st wave, only darkness remains. After the 2nd, only the lucky escape. And after the 3rd, only the unlucky survive. After the 4th wave, only one rule applies: trust no one. Now, it's the dawn of the 5th wave. On a lonely stretch of highway, Cassie runs from Them. The beings who only look human, who roam the countryside killing anyone they see. Who have scattered Earth's last survivors. To stay alone is to stay alive, until Cassie meets Evan Walker. Beguiling and mysterious, Evan may be her only hope for rescuing her brother and even saving herself. Now she must choose: between trust and despair, between defiance and surrender, between life and death. To give up or to get up. Cassie Sullivan gets up.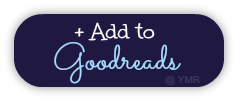 Thank you Penguin Teen for allowing me to read and review this book. No compensation was given or taken to alter this review. Additionally, all quotes taken were from the ARC copy so some may be altered of removed in the final copy.
I recently got my first ever kindle paperwhite last week and I was extremely eager kick off on Ariadne (yes, I named it) with a 5 star book. Thanks to my lovely followers and friends, we decided upon The 5th Wave By Rick Yancey. And I am so giddily delighted to say that IT WAS A 5+ BOOK!!! WHOO *parties* This review will possibly be so long that it's short, in normal words… Heck. Nothing about this book is normal so why should my review be normal?
The 1st Wave was over in seconds. The 2nd Wave lasted a little longer. About a day. The 3rd Wave? That took a little longer- twelve weeks. Twelve weeks to kill…
As one of the highly anticipated books of 2013, Rick Yancey took off with a refreshingly addictive science fiction read. Naturally, I set my expectations for this book fairly high as its a sci-fi. Being not a fan of the genre, I still admit that if it's written well, I will practically die at it's feet. The 5th Wave was one of those books. It blew me away with it's action, characterisation and plot. Simply breathtaking.
Trust no one That's the key to survival. The only way to stay alive in the dawn of The 5th Wave. Since the aliens descended on the earth, Cassie has drilled into her mind these three words over and over again. Because these aliens are not what civilisation had imagined, these aliens look, hear and feel the same as humans. The only difference is that they are here to kill. Demolish. Ruin every last human. When Cassie is separated from her brother, she will do anything within her power to get Sam back. She promised, and she must keep that promise as he's the only family she has left.
Meet Evan, mysterious and not necessarily believed trustworthy. When he saves Cassie one night from her near death, what was really on his mind when he did? And why, is he always sneaking out at pitch black to only come back not hissing a word? The 5th Wave is a brew of action, diverse and well defined characters, beautifully drawn plot line and most importantly, a tension that never breaks throughout.
'Others knew about human aliens we'd imagined. And I bet they thought it was funny as hell. They must have laughed this asses off. If they have a sense of humour…or asses.'
Cassie is essentially driven by the teddy bear that follows her where she roams. Sam's teddy bear. After that faithful promise she placed into Sam's heart, Cassie trudges on a journey that is near impossible and hopeless. This is what I admired about Cassie; she is so strong-willed, emotionally loving and most importantly one horrific kick-ass female lead protagonist. Being a iffy person on 'kick-ass' female characters as half of the authors fail to accomplish something genuine-like, Rick Yancey surprisingly exceeds with conjuring the Cassie that I dreamed for. Not just blood thirsty and ridiculously vengeful, but really full of eager to combat through issues and obstacles ferociously but not meaninglessly withstanding.
The 5th Wave provides multiple POVs, and all are totally unique and different to one and another in special ways. Each are combating their own problems since the arrival of the aliens and Rick makes sure that us readers get to observe and substantially live in the terrifying situation. Cassie, the girl with the promise, Evan, an untrusted saviour, Sam, the boy who believed and hoped for eternity and… Ben. Holding a guilt so close it may eat at him any second.
Quite obviously, there is a chemistry between Cassie and Evan. While I enjoyed the humorous and adorable interaction, I couldn't help but feel like it wasn't genuine or developed sufficiently.
I have a feeling I've covered enough about the fantastic characters. Yes? Good. Because I want to go through another million things that I enjoyed. Due to some dilemmas I shall not bore you with more raving rants.
The 5th Wave could've been a typical novel. But like what my GR friend Emily May stated in her review, this book was not just about the action, romance, plot line and world building. That is what most great books contain, however what an exceptionally glorious novel contains is the nail biting tension that you can trust no one. Once incorporating this element, it brings a whole new level of edginess and addictive rank to The 5th Wave and makes it shine.
'I'm wearing a floral-print cotton nightie. And then I'm like, What's with the cotton nightie? Beneath which, I am naked. Which means, of course, that some point between the removal of my clothes and donning of the nightie I was completely naked, which means I was completely naked.'
Overall, The 5th Wave caught me at the first page with it's original premise and tension. This is definitely one of the best books I've read so far this year and the best science fiction novel I've come across. If it weren't for the hype among reviewers, I don't think I'd ever have picked this book up so I'm truly grateful that I did. This book promises twists, action, a great story line and most definitely, a DAMN CLIFFHANGER. Thinking about the release of book two is killing me slowly…
The following two tabs change content below.
Melanie is one of the totally fabulous bloggers at YA Midnight Reads. She's a 16 year old student from Melbourne, Australia. She is normally found binge watching TV series, reading , blogging, procrastinating or fangirling about how Percabeth is the best ship ever. She's also a lover of caps lock and uses it excessively.
Want more posts like this?