HEY BOOK NERDS! I felt like I needed to give another giveaway boost just a fortnight ago when I finished reading The 5th Wave By Rick Yancey. I mean, seriously, THIS FREAKIN BOOK RULES! So naturally, I'm going to host a giveaway (INTERNATIONAL) of a pre-order of The 5th freakin Wave By Rick Yancey. Please note that this is only to people who can be shipped to by The Book Depository. Sorry peeps!
La rules:
1. You must be at least 13 years old
2. All giveaways are international unless stated
3. No cheating
4. Winner must reply to email within 72 hours
5. Price currency is in Australian Dollars
6. Winner will not be revealed unless they want to
Title: The 5th Wave
Author: Rick Yancey
Publisher: Penguin Teen Australia
Genre: YA, science fiction, post apocalyptic
Series: The 5th Wave #1
Release Date: May 7, 2013
Pages: 388 (paperback)
The Passage meets The Hunger Games in a gripping new series from Carnegie-shortlisted Rick Yancey. After the 1st wave, only darkness remains. After the 2nd, only the lucky escape. And after the 3rd, only the unlucky survive. After the 4th wave, only one rule applies: trust no one. Now, it's the dawn of the 5th wave. On a lonely stretch of highway, Cassie runs from Them. The beings who only look human, who roam the countryside killing anyone they see. Who have scattered Earth's last survivors. To stay alone is to stay alive, until Cassie meets Evan Walker. Beguiling and mysterious, Evan may be her only hope for rescuing her brother and even saving herself. Now she must choose: between trust and despair, between defiance and surrender, between life and death. To give up or to get up. Cassie Sullivan gets up.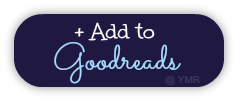 Stalk the giveaway hop on these blogs!
The following two tabs change content below.
Melanie is one of the totally fabulous bloggers at YA Midnight Reads. She's a 16 year old student from Melbourne, Australia. She is normally found binge watching TV series, reading , blogging, procrastinating or fangirling about how Percabeth is the best ship ever. She's also a lover of caps lock and uses it excessively.
Want more posts like this?