Title:
Shadow Kiss
Author:
Richelle Mead
Publisher:
Razorbill
Genre:
YA, paranormal, romance
Series:
Vampire Academy #3
Release Date:
 November 13, 2008
Pages:
443 (paperback)
How I Got the Book:
Borrowed it
It's springtime at St. Vladimir's Academy, and Rose Hathaway is this close to graduation. Since making her first Strigoi kills, Rose hasn't been feeling quite right. She's having dark thoughts, behaving erratically, and worst of all… might be seeing ghosts.

As Rose questions her sanity, new complications arise. Lissa has begun experimenting with her magic once more, their enemy Victor Dashkov might be set free, and Rose's forbidden relationship with Dimitri is starting to heat up again. But when a deadly threat no one saw coming changes their entire world, Rose must put her own life on the line – and choose between the two people she loves most.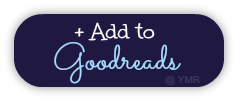 "Rose Hathaway?"
Someone elbowed me, like maybe I didn't recognise my one name. Swallowing, I stood and walked down the bleachers, robotlike. There was a mistake. There had to be a mistake.

Better and better as they go, Richelle Mead's Shadow Kiss really hit my expectations of this hyped series. Filled with heart wrenching twists and unexpected sacrifices, and an astonishing cliffhanger tops it off, ruining my 'meh-ness' to this series. Shadow Kiss left me with a full page of notes for my review, yet I still don't think words can fathom my love.
They come first. Rose Hathaway comprehends that she must not fall in love with another dhampir guardian, in order to keep her friend, Lisa safe. But sometimes, rules must be broken, and sacrifices must be enforced. Especially when Rose started to see ghosts…
"You have the patience of a saint," I grumbled, slouching into a chair. "And besides, you don't hang out with him 24/7."
"Neither do you. It's only 24/6."
"Same difference. It might as well be 24/10."
She frowned. "That doesn't make any sense."
In each book, I'm becoming more in love with each and everyone one of these characters- well with the exception of a few. Rose is another one of those humorous yet kick-ass protagonists that don't stretch out what becomes unbelievable but borders the realism and epic-ness in evenly. I admire how Rose can switch her moods, adjusting to situations, however there are times where I still find her as the 'whiny little girl' I once described.
Lisa is as annoying and helpless as can be, I really feel like grabbing her out of the book and torturing her. In comparison to Rose- to the other supporting characters even, she fails harshly at staying brave and focused. While I understand this can be the typical Moroi Princess characteristics, Lissa always came to my mind as a original vampire, different and admirable. Well I guess not.
Adrian and Dimitri are awesome as ever. Both are just as kick as and perfect matches for Rose. Though I'm sure I'm still Team Dimitri. And a bonus- we get to know more about Christian. Honestly, I hated his guts in VA and Frostbite, but we get to see another side of Christian, and if can be irritating at times but somehow manages to be an admirable aspect.
"Rose is in red
But never in blue
Sharp as a thorn
Fights like one too."
Like always, Richelle Mead accomplishes something I rarely see done successfully- recapping the previous books. Here are what other authors do as alternatives:
– Recaps, failing by info dumping instead
– Recaps things that never happened in the previous books
– Doesn't recap
Mead recaps alright, with style. She doesn't bombard if all in one shot, hoping we don't feel like it's killing our brains, but slowly and smoothly unravels previous events as they are reissued in the book. Even near the end, she was still reminding us of past events.
Shadow Kiss had an excellent plot. I don't think I can even outline the story without ruining some aspect with the grand amount of ugly twists. But lemme assure you, fellow readers. There is plenty of gushy romance, glaring twists and turns that will wreck your souls. Be prepared.
It cannot be pushed enough that I marvel this book to pieces. I don't now how better this series can get but Richelle seems to promise so. Filled with everything a YA book needs, Vampire Academy series is a big stand out among those other sleazy vamp books. Recommended to anyone who wants there heart broken.
*********
I'm catching up to all of you VA fans! I'm getting there! I'm gonna anticipate the release of The Fiery Heart with y'all! I'm getting there…slowly…

The following two tabs change content below.
Melanie is one of the totally fabulous bloggers at YA Midnight Reads. She's a 16 year old student from Melbourne, Australia. She is normally found binge watching TV series, reading , blogging, procrastinating or fangirling about how Percabeth is the best ship ever. She's also a lover of caps lock and uses it excessively.
Want more posts like this?